SLANGUAGE GAMEZ
Markham, IL
Contact SLANGUAGE GAMEZ:
Please
login
to view additional contact information.
Click here
to sign up for a free account if you don't have one.
About SLANGUAGE GAMEZ
Product most recently added to TOYDIRECTORY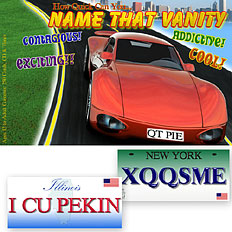 ---
Product added on: 1/23/2009
---
Slanguage Gamez was created in August of 2008 when it launched Catch My Drift?!?. Catch My Drift?!? is an interactive game of charades with an urban twist! You have to guess the lingo from the pop and hip-hop culture. For example: How do you get your teammates to guess the lingo for house if you can't say baby, sleep, bassinet or infant? These four words are your violation words and your team will lose points if spoken, security will be forced to use the hand clapper! The urban lingo for house is crib and you are given only a short period of time to act out, give gestures or say 'gaga goo goo' before the rival team gets a chance to guess your card!
You can also find SLANGUAGE GAMEZ listed in the following categories:
---
If you would like to request wholesale pricing, please include the following information with your request:
Your name
Your company name
Mailing address
E-mail address and phone number
Mention TOYDIRECTORY.com
---
AD
THIS BANNER IS AN AD::
---
---
Custom Search
In TOYDIRECTORY®
---
Home
|
Contact Us
|
Get Listed
|
Resources
|
Search By Name
|
Search By Category
|
TDmonthly Magazine
|
Privacy Policy
©1996-2016
TOY
DIRECTORY.com®, Inc. All rights reserved.
Use of this online service is subject to the
Disclaimer
and the
Terms of Use
.