Licensing Giants: Disney and Nickelodeon Give You a View from the Top
By Paul A. Paterson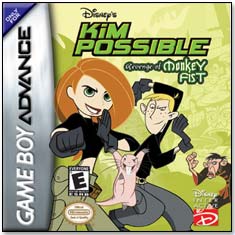 Disney's Kim Possible

They're everywhere, adorning shirts and pajamas, lunch boxes and book bags, paper plates and balloons. Whether jumping off the big screen or a kid's 12" television, licensed characters continue to drive big profits in the toy industry.

"Overall, it is about a $30 billion business, and a hair short of 50 percent is in the toy sector," said Carol Rehtmeyer, President of Rehtmeyer Design & Licensing.

In some cases, the licensed component of a movie or television show has a huge impact on profits. "Hollywood knows they may make a couple of million dollars off a movie, but hundreds of millions of dollars off the licensing," Rehtmeyer said.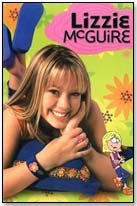 Lizzy McGuire

Today, an emerging trend is the great success of television-inspired licenses relative to those developed from films. Long the standard for turning movie products into licensing gold, the Walt Disney Company is in fact refocusing its licensing energies off film projects and onto more of its television properties, including the cartoon hits Kim Possible and Lizzie McGuire.

"Disney has just dipped its toe in the water relative to licensing products inspired by Disney Channel programming," said Andy Mooney, Disney's President of Consumer Products Division. "We feel that Lizzie and Kim have legs because they are great characters with great stories that kids can aspire to.

"Products inspired by television properties have a better chance of succeeding because the programming itself reminds consumers that the franchise exists in the marketplace," Mooney continued. "We generally allow the show to air for an appropriate period of time before deciding to create products. Such was the case with Lizzie McGuire and Kim Possible, which both have expanded lines coming to market this year. Moving forward, we will become more involved in television planning from inception to completion to see where the development of products makes the most sense."

Mooney noted that, historically, Disney didn't make movie project decisions based on the marketability of the associated characters. Part of the philosophy now, Mooney says, is to focus more energy on quality licensing exposure as opposed to simply the number of exposures.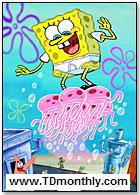 SpongeBob Squarepants

"Disney Consumer Products acts as an extension of a licensees R&D department and is intricately involved with the product creation process, or is even leading the process in many cases," he explained. "We have moved away from the "character slapping," or placing Disney images on products with varying quality to merely receive a royalty."

At least part of the competition of which Mooney speaks comes from the children's network Nickelodeon, which has on its broadcasting roster licensing hits that include Dora The Explorer, SpongeBob Squarepants and Jimmy Neutron. In 2002, Nickelodeon licensed products generated retail sales of $2.6 billion, up 20 percent over 2001.

Jim Davey, Vice President of Consumer Product Marketing and Toys, believes the advantage of television properties is the regularity with which they are exposed to the consumers. Movies, on the other hand, have roughly a month to capture the minds and wallets of consumers, a fact retailers should consider when making decisions on new product lines and inventory management.


Jimmy Neutron

"You may not hit the heights you will with a movie, but you will generate more consistent sales," said Davey. He advises retailers: "Pick properties that already have an extensive marketing plan in place, even if you don't know what that plan is."

That, Rehtmeyer believes, is the key to any and all success garnered through licensing.

"The bottom line is how much exposure and how much money is behind it," she said.

(C) TDmonthly Magazine 2003 Visit: www.tdmonthly.com

(C) TDmonthly Magazine 2003 Visit: www.tdmonthly.com





Want to see a showcase of toys? Click Here...

Send comments about this article to: comms@toydirectory.com

Return to ToyDirectory Monthly front page


Top Licensed Toys Sellers: 2002's Hottest Properties and Where They Made the Biggest Splash

Interview: Read an Interview with Lucasfilm's President of Licensing, Howard Roffman

Trains Product Spotlight: The Fast Track for Model Train Technology

Trains Industry Overview: Model Kits for the Computer Generation

Construction Toys : Building New Markets

Product Summary: Construction Toys Stack Up

Cool Company: When Worlds Collide Neurosmith Tunes into Learning

Real Retailer: Model Expo

ToyDirectory Mom: Even Tough Guys Like Toys