Article Archive: Dolls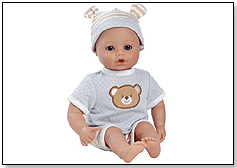 Top-10 Most-Wanted Dolls

When TDmonthly interviewed retailers about their best-selling dolls in a June 2014 survey, several mentioned Groovy Girls from Manhattan Toy, which are celebrating their "Sweet 16" this year...

7/1/2014
Are Fashion Dolls Old Hat?

Fashion Dolls have dominated the U.S. doll market since Barbie came onto the scene back in 1959 and they have reigned pretty much without challenge since then...

6/1/2014
Madame Alexander Doll Lovers Share Their Stories

At the 111th American International Toy Fair, held February 15-19, 2014 at the Jacob Javits Center in New York City, the Madame Alexander Booth held a special "Share Your Story Day" to celebrate the role their dolls have played in the lives of girls and women for almost 90 years...

3/1/2014
Top-10 Most-Wanted Dolls

In a June 2013 survey about best-selling dolls, retailers told TDmonthly Magazine that Manhattan Toy and Corolle were their top brands...

7/1/2013
Q&A with Gloria Mecca for Heavenly Hug Dolls

It's easy for some people to brush off toys as mere entertainment. But as those of us in the industry know, and as any child (or adult!) with a beloved teddy bear or doll can tell you, for so many people toys are more than just a product to be pushed...

4/1/2013
TDmonthly's Toy Fair Videos: Dolls, Plush, and Figures

TDmonthly Magazine was at Toy Fair, scouting out the newest toys and hottest trends of 2013. Our videographer captured these new toys on tape, so that retailers who couldn't visit their booths can still get a taste of what these new toys have to offer...

3/1/2013
Adora Dolls Unveils New Look and Products For 2013

Adora, a leading manufacturer of award-winning dolls, plush toys, and play accessories is launching an "all new" Adora for 2013. Adora has infused its brand with a new identity, packaging, website, and a wide assortment of products and price points for children of all ages...

12/1/2012
Paradise Galleries to Participate in 2012 Walk for Alzheimer's

California-based designer, developer, and marketer of award-winning dolls, Paradise Galleries, announced today they are beginning to gather a team of doll lovers to participate in the 2012 Walk for Alzheimer's in Dana Point, California on October 6, 2012...

9/1/2012

Dolls and Doll Houses

Take a look at these recently added specialty and mass-market dolls and doll houses...

7/1/2012

TDmonthly Top Toy Award Winners July 2012

TDmonthly Magazine is excited to announce our TDmonthly Top Toy Award winners for July 2012. We've selected these toys to feature to our 14,600 retailer subscribers for a number of reasons, including their top quality, high play value, and/or status as a proven best seller...

7/1/2012
Top-10 Most-Wanted Dolls

For the sixth year in a row, specialty store owners have named COROLLE DOLLS' Calin as their best selling doll, followed by Groovy Girls from MANHATTAN TOY...

7/1/2012

Dolls

See these recent Specialty and Mass-Market Dolls...

8/1/2011
Top-10 Most-Wanted Dolls

When TDmonthly interviewed 14 retailers in early Summer 2011 about their best-selling doll, a whopping 71% of them named Corolle Dolls as their best-selling brand...

7/1/2011
The Battle Over Bratz

Now that MGA has full control of the Bratz brand again, CEO Isaac Larian is ready to get back in the game...

4/1/2011

Celebrating Twenty Years of IDEX

For twenty years, IDEX has brought together artists, manufacturers, suppliers, retailers and collectors for one glorious week at the end of January...

3/1/2011
Barbie Poses Moral Doll-Emma

Last issue, we learned that high-fashion womenswear designers are lining up to dress Barbie – that universal beacon of over-the-top womanhood. Although the high-priced celebrity-designer dolls are meant for adults, is that who's buying them?...

12/1/2010

Summary of Online Toy Reviews

TDmonthly Magazine's Review Scout scours the Web weekly for reviews of new and hot products so you don't have to spend your time searching...

12/1/2010

Grownup Designers Snatch Barbies From Kids

At least since the 1980s, when outré designer Bob Mackie outfitted his first Barbies, dollmakers have enlisted couture designers to weave their talents around the most diminutive of mannequins...

11/1/2010

The Return of Bratz

Beginning with their launch in June 2001, Bratz dolls stormed into a market dominated by Barbie. By 2003, Barbie's market share had dropped...

9/1/2010
Top-10 Most-Wanted Dolls

A recent survey conducted by TDmonthly Magazine polled 43 retailers nationwide about the sales in their doll departments...

7/1/2010

Toy Videos of the Day: 6-29-10

We want you to see the toys we see, so you can determine if they're right for your store! Check this space every weekday to see brief video clips...

6/1/2010

Videos: Dolls Bask in the Spotlight

MGA Entertainment has launched a culturally diverse line of 18" dolls for the specialty market, and Ty Inc. has scaled down its doll designs with new Li'l Ones,...

6/1/2010
Preview Toys for 4th Quarter

If you're like most specialty retailers, you'll wrap up your big holiday orders in late summer/early fall. To make sure you have the data you need...

5/1/2010

Summary of Online Toy Reviews

TDmonthly Magazine's Review Scout scours the Web weekly for reviews of new and hot products so you don't have to spend your time searching...

3/1/2010

Dolls Show Their Dark Side at IDEX 2010

At the International Expo of Dolls show in Orlando, Fla., Jan. 28-31, Alice in Wonderland made an appearance at nearly every one-of-a-kind artist booth, it seemed...

3/1/2010

Liv and Moxie Girlz Gang Up on Barbie

For decades, Mattel's Barbie reigned supreme in the fashion doll world, until the saucy upstart Bratz from MGA Entertainment made its appearance in 2001 and challenged the queen...

8/1/2009

Reviving Doll Collecting Amid a Fading Generation

Old friends were reunited and new friends made over a mutual love for dolls during the 60th annual meeting of The United Federation of Doll Clubs and the Original Doll Artist Council of America convention held in Atlanta, Ga., the week of July 12...

8/1/2009
Top-10 Most-Wanted Dolls

"All of a sudden, we've had a surge on dolls," Bill Rayment, owner of Toy Crossing in Harbor Beach, Mich., told TDmonthly Magazine during a recent survey of 43 specialty toy stores...

7/1/2009
Global Green Pal Inspires Eco-Education

TDmonthly Magazine's Dolls Roundtable learned there is a world of wonder down under as they traveled with Restoration Gallery's Pink Coral Laurel, from the Global Green Pals line, in her pretty pink snorkel gear to Australia's coral reef...

7/1/2009

My Best Sellers: At Once All Agog

Owner Candace Gooch of At Once All Agog in Limerick, Maine, encourages her customers to play with the toys in her store and experience their craftsmanship. Here are the items she told TDmonthly Magazine shoppers want most...

7/1/2009

Top-10 Most-Wanted Licensed Toys

In April 2009, TDmonthly surveyed specialty toy retailers around the country about their sales of licensed product. Here are the top-10 best-selling licensed toys...

6/1/2009
Holiday Preview - Dolls

Little girls (and boys) should have plenty of playmates this holiday season, from soft-bodied kid dolls with a heartbeat, or a heart for green initiatives, to a smiling diapered baby and a doll that gives a heavenly hug...

6/1/2009

Toys from ASTRA Exhibitors

TDmonthly Magazine's video crew will be in full force at this year's ASTRA Marketplace show in June, but while you await the toy demos featured in our July issue, we'd like you to become familiar with some of the specialty exhibitors...

5/1/2009
Corolle Dolls Enchant Every Age

Since 1978, Corolle's finely crafted, award-winning dolls have brightened countless children's lives with their smiles and cuddly bodies...

5/1/2009

IDEX 2009: Dolls Draw Attention Despite Economy

Warm Florida weather greeted enthusiastic attendees as exhibitors displayed one of a kind dolls, play dolls, reborn babies, limited editions, and doll clothing and accessories alongside many celebrity artists at the 2009 Idex Premiere Jan. 30-Feb. 1 in Orlando...

3/1/2009

Classics and Creativity Make Their Way to Toy Fair

The toys manufacturers are bringing to the Toy Industry Association's 2009 Toy Fair, Feb. 15-18, are as high profile as the show itself. Here's a glimpse of what to expect among the hundreds of mass-market and specialty items debuting at the show...

2/1/2009
What Roundtables Mean for You

Throughout the year, TDmonthly Magazine's Roundtable reviewers — parents, their children, and occasionally retailers and experts — don their testing gloves and give their honest feedback about dolls, toys, games and infant products...

1/1/2009
TDmonthly's Reviews Do the Work for You

Did you know TDmonthly Magazine offers many more product reviews than you read about in this section each month, and makes it easy for you to check out evaluations on the types of toys your store might be interested in?...

12/1/2008

December Staff Picks

The holidays demand that your store be more about selling than buying this month, but it'll soon be time to excite customers with new and innovative toys, games and gifts for 2009...

12/1/2008

Karito Kids Provide Health and Homes for Children

KidsGive makes dolls and books that represent girls and cultures around the world. It's also a children's charity and the result of a vision shared by Co-founders Laura Rangel, president, and her friend Lisa Steen Proctor, COO...

11/1/2008

Top-10 Most-Anticipated Holiday Sellers

Affected by slow sales and a frightening economy, some of the 32 specialty toy-store owners TDmonthly Magazine interviewed in late October didn't feel they could positively name which products will be their strongest sellers for Christmas...

11/1/2008

Toys in the News: 10-31-08

Ganz announced it is now contracting with Brandwise to use its SalesOptimizer program, which will allow the maker of Webkinz to access key sales data, including purchasing trends on a Google map...

10/1/2008

Travel Charmers Charm Adults and Children Alike

TDmonthly Magazine's Dolls Roundtable reviewers loved the soft bodies, embroidered faces, cute outfits and delightful charm bracelets of Karito Kids Travel Charmers, a new line of five dolls from KidsGive...

9/1/2008

Big Sellers Turn into Big Disappointments

What's hot one year may not be the next, and even some of the market's most popular items — Learning Curve's Thomas & Friends and HaPe's Quadrilla — can end up destined for a last-chance markdown in some stores, TDmonthly Magazine learned...

9/1/2008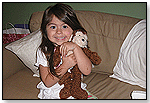 Round Up Those Ratings

Are you considering a product for your store, but want to first know what consumers think?...

8/1/2008
TDmonthly Top Seller 2008 Awards

Which toys are known for driving up sales in specialty toy stores? The list of winners for TDmonthly's Top Seller 2008 award, presented based on sales evaluations by specialty retailers across the country, tells its own story...

8/1/2008
TDmonthly Classic Awards

TDmonthly Magazine is proud to announce the select winners of its TDmonthly Classic 2008 Award...

8/1/2008

TDmonthly's Top-10 Most-Wanted Dolls

"When I first began, I was told in my research for the store [which opened in October 2004] that dolls were going out," Ray Goodhart, owner of Ages & Stages Toy Box in Golden, Colo., told TDmonthly Magazine...

8/1/2008

Retailing Tips: Finding the Right Dolls

I remember, as a child, pressing my face against a toy-store window and falling in love with a doll. At the time, choices for toys and dolls were more limited...

8/1/2008

In This Issue

If it feels like summer is flying by and holiday orders will soon be upon us, well ... that sounds about right!...

8/1/2008

Weekly Toy Newscast: 8-17-08

The much-anticipated toy safety bill lowering acceptable lead limits in children's products and overhauling the U.S. Consumer Product Safety Commission has been signed into law. Find out the major provisions...

8/1/2008

Girls Give Language Littles Doll an "A" in French

TDmonthly Magazine's Dolls Roundtable participants recently reviewed Language Littles' French doll, Jolie. While the two storeowners had several suggestions for improvement, the girls were intrigued by Jolie and enjoyed trying out another language...

7/1/2008
When the Going Gets Tough, the Tough Get an Endcap

There is little doubt that things are tough in toy land. By the end of April, my retailer panel reported declining sales by 5 percent over all categories compared to the same period last year...

5/1/2008

Retailer Spotlight: Creative Kids Toy Shop

Although Melodie Ingwersen has childhood memories of playing "toy store" with her sisters, she didn't aspire to be a toy-store owner, she told TDmonthly Magazine...

5/1/2008

The Dolls of Pomona

Dolls of various ethnicities and diverse fashions hit the floor at the WTHRA Western States Toy & Hobby Show in Pomona, Calif., in March...

4/1/2008
Retailers' Top 10: Toy Fair and Pomona

What did specialty retailers think about this year's American International Toy Fair in New York City and the Western States Toy & Hobby Show in Pomona, Calif.?...

4/1/2008
TDmonthly's Top-10 Most-Wanted Dolls

Thirty-seven of 62 toy-store owners raved that Corolle babies are their best-selling dolls, with sales averaging from two to 50 per month year-round and significantly more at Christmas...

2/1/2008
New Dolls for 2008

When TDmonthly Magazine calls toy-store owners about hot sellers, dolls aren't usually at the top of their lists...

2/1/2008
The Emergence of a German Toy Giant

With bankrupt Smoby's future up for grabs, Simba-Dickie, the fifth-largest German toy manufacturer, is preparing to challenge the big boys on their home turf...

2/1/2008

DOLLS ROUNDTABLE: Love Is Green

The participants of TDmonthly Magazine's Dolls Roundtable appreciated the bright color and small, cuddly nature of Eva, a 12" cloth doll from Ella and Friends, though some believe the suggested retail price might be too high, even for a quality doll...

1/1/2008

Competing With Computers

Given the craze over computers and obsessions for being online, thanks in part to Ganz's Webkinz, it may seem that children have lost interest in good, old-fashioned toys...

12/1/2007
Dolls Roundtable: Dancing With Terri Lee

TDmonthly Magazine's Dolls Roundtable participants were delighted with the price point and playability of the Prima Princess Ballerina Doll by Terri Lee Associates...

12/1/2007

Cool Female Action Figures Get Moving

Dolls aren't just for sitting on the shelf or dressing pretty anymore. They can be just as cool and exciting as action figures, if given moveable joints...

11/1/2007

TDmonthly's Fashion Dolls War - Update 2007

After its inception in March of 1959, Mattel Inc.'s Barbie doll dominated the fashion doll market. Barbie's accessories — everything from play homes to cars to clothes — helped make Barbie a worldwide phenomenon...

11/1/2007

TDmonthly's Top-10 Most-Wanted Gifts for Girls

What will girls want from Santa this year? Webkinz by Ganz are sure to stick around, retailers told TDmonthly Magazine, and younger girls are likely to clutch onto the latest dolls from Corolle and Madame Alexander...

11/1/2007

Toy Buzz: Giving Back Pays Off for Karito Kids

When Lisa Steen Proctor and Laura Rangel began planning their company, KidsGive LLC, in 2005, they knew they wanted to accomplish more than giving a toy. They also wanted to help kids celebrate diversity and learn to give to others, Laura, the company's president, told TDmonthly Magazine...

11/1/2007
Dolls Roundtable: Press 'n Dress is Popular

This month, TDmonthly Magazine's Dolls Roundtable reviewed the Two's Company and Dinner Party sets of Press n' Dress dolls and accessories by Pockets of Learning...

11/1/2007
Dolls Won't Let Up

Little girls have always wanted to have a cuddly doll to tell their problems to, and it's no different today. playzak asked 62 toy-store owners about what's new and marvelous in dolls...

10/1/2007
Dolls: Thinking "Glad" With Pollyanna

This month, TDmonthly Magazine's Dolls Roundtable participants reviewed Tonner Doll Company's Pollyanna, a 14" fashion doll that is similar to Tonner's Betsy McCall doll...

10/1/2007
Kookeys Aim for Webkinz Jugular

Think plush is cute? What about the hungry creators behind it? Kids may be playing with KinzCash, but Ganz is raking in real millions, and manufacturers want in...

10/1/2007
Dolls: A Lee Middleton Trio

This month, TDmonthly Magazine's Dolls Roundtable participants reviewed three age-specific dolls by Lee Middleton...

9/1/2007

How American Girl Became an "Experience"

On August 18, 2007, girls from North Carolina, South Carolina, Alabama, Florida, Tennessee and other neighboring states flocked to the Atlanta, Ga., American Girl store, celebrating its grand opening as it joined locations in New York, Chicago and Los Angeles...

9/1/2007
Take Britney Home With You

It's been more than 70 years since Shirley Temple and her namesake doll won America's heart. But today, teen stars don't always grow up maintaining a wholesome image...

9/1/2007

Dolls Won't Let Up

Though few of the 62 retailers surveyed by TDmonthly Magazine claimed dolls as a stellar seller, all but one carried them — a testament to this classic toy's staying power...

8/1/2007

Fashion Passion

Anyone in need of fashion inspiration can cancel that trip to Paris and look instead to these dressed dolls...

8/1/2007
Hot Babes

Over the past three to four months, a number of retailers have told TDmonthly Magazine that baby doll sales are up, and it's all thanks to little girls...

8/1/2007
Dolls: Corolle's Bébé Do

This month, Dolls Roundtable participants reviewed Corolle's Bébé Do — an infant doll they fell in love with before the package was even opened...

7/1/2007

The Doll Next Door

Now any little girl can find a doll that (almost) looks like her ... and her friends...

7/1/2007

Dolls Roundtable: Corolle

You wrap up the doll and the customer takes it home. But what do collectors, kids and grandmas really think about a baby doll once it's out of the box?...

6/1/2007
Mixis Mix It Up

The founder and president of YNU Group lived a "Mixis" life long before she ever considered making the 12" multi-ethnic fashion dolls...

6/1/2007

Dolls: Käthe Kruse's Melena

This month, Dolls Roundtable participants took a look at Melena — a Käthe Kruse rag doll by Europlay...

5/1/2007

Only Hearts Club Keeps Growing

Soft yet poseable, wholesome yet cool, Only Hearts Club dolls are an appealing alternative to the typical dolls marketed to girls ages 8 to 12...

5/1/2007
Dolls: Teaching Unselfishness

This month, TDmonthly Magazine's Dolls Roundtable participants reviewed the P31 Elizabeth "Pure Heart" doll by One2Believe...

4/1/2007

Dolls: Only Hearts Are All Heart

From the heart of Georgia, grandmas, moms, daughters, collectors and a retailer turned their critical eyes to soft, poseable 9" fashion dolls known as the Only Hearts Club...

3/1/2007

Fashion Dolls Still Move and Groove

Manhattan Toys' Groovy Girls received the "grooviest" rating in the specialty market by far, mentioned as a projected best holiday seller by 24 out of 51 toy retailers...

12/1/2006
Sales Reborn With Doll-Making Kits

Some "reborn" artists will spend more than 40 hours making a doll — an art that's exciting doll collectors and opening up new opportunities for retail stores...

12/1/2006

Baby Dolls Do Their Business

Sixty-two percent of retailers credited Corolle with reliable doll sales, according to a TDmonthly Magazine survey of 51 storeowners and managers...

12/1/2006
TDmonthly's Top-10 Most-Wanted Gifts for Girls

Manhattan Toy's Groovy Girls, Calico Critters by International Playthings, and Calin from Corolle prove that doll and critter power rules when it comes to last-minute gift ideas for girls...

12/1/2006

TDmonthly's Top-10 Most-Wanted Classics

Thomas the Tank Engine keeps chugging along, bringing with him dolls by The Alexander Doll Company and Corolle, construction by K'Nex and plush by Gund...

11/1/2006
TDmonthly's Top-10 Most-Wanted Mini-Toys

Manhattan Toy's Groovy Girl Minis are tied with Papo Knights as the best-selling teeny toy, each getting a top-selling nod from 10 of 45 specialty toy-store owners surveyed...

9/1/2006
TDmonthly's Toy Sleuth

The search for the "new" is all-encompassing. TDmonthly Magazine scoured the globe for the latest and greatest...

8/1/2006

Rag Doll Revival

Rag dolls have been transformed from nostalgic gifts to modern-girl must-haves...

8/1/2006
Silly Collectors, Dolls Are for Kids

The start of the 21st century has seen a decline in the collectible doll market, and many manufacturers and retailers are once again focusing their products toward children...

8/1/2006
Dolls Talk Back and Kids Respond

Technology has advanced so quickly that baby dolls don't just talk, they talk back. But do kids go for dolls that have a mind of their own?...

7/1/2006

When Unique Dolls Go Mainstream

With Groovy Girls and Only Hearts Club already at Target and Lee Middleton heading to JCPenney, retailers wonder, what's the incentive to carry dolls once considered the anti-Barbie?...

7/1/2006
I Know That Doll …

Grandparents and parents are usually cited as the impetus for classic toy buying, but now 2-year-olds are getting into the act...

6/1/2006
The Art of Dollmaking

R. John Wright Dolls has been making hand-crafted collectible dolls since 1976...

4/1/2006
Dolls Go Soft for 2006

When retailers report grown men buying plush dolls for themselves, you know something's up...

4/1/2006

Tonner Dolls Puts on a Show!

Tonner Doll Company makes the idea that dolls are just for little girls completely old fashioned, according to tween trendsetter Juliette Brindak...

4/1/2006

Romancing the Past With Dolls

Carpatina Dolls are meticulous creations that showcase president and lead designer Mihaela Hinkle's talent...

3/1/2006
Toys With Heart Coming Soon

Although many companies have developed interactive toys that react to specific phrases, familiar objects and even voices, Exmovere LLC has taken the technology to the next level...

1/1/2006
Dolls and Plush

The following products are from manufacturers you won't find at the 2006 Toy Fair...

1/1/2006
Santa's Babies

In specialty stores, tradition sells for the holidays, retailers agreed … and what could be more traditional than dolls?...

12/1/2005

Celine Dion Gets Real With Dolls

Celine Dion has been working with Uneeda on a line of realistic baby dolls, and other celebrities are getting involved with dolls as well...

11/1/2005
Teen Trends Reach For Tweens

Mattel has chucked out the old template for fashion dolls and come up with something new: 17" Teen Trend dolls...

10/1/2005

The Coming Fashion in Fashion Dolls

Next month, TDmonthly Magazine talks with the heads of the fashion doll industry — the creators, the CEOs, the movers-and-shakers — to find out where it's all going and why...

9/1/2005
Become Enchanted With Dervish Toys

After six years in development, the husband and wife founders of Dervish Toys, Charles Erdman and Tatiana Romanov, are finally ready to bring their old world fantasy to life...

9/1/2005
Sugar, Snails and Silicone: Today´s Doll Materials

What are little girls and boys made of? These days, if they're collectible replicas, a soft vinyl and silicone mix. From sculpting to manufacture, new materials are revolutionizing the look and feel of baby dolls...

9/1/2005

Little Girls Get Real Babies

Little girls are picking up lifelike baby dolls meant for adult collectors, and they're not putting them down...

9/1/2005

Buying a Doll Experience? — Priceless

See a doll, hear a doll. Touch it. Buy it. Then come back for more. The sensory approach to doll selling that Jerree Childers has chosen for her store seems to be working; she estimates that 70% of her customers are repeat buyers...

9/1/2005

Groovy Girls Play It Both Ways

How do you sell a specialty item that some fear isn´t so special anymore? When the Groovy Girls hit Target last January, a number of toy shop owners and managers who'd helped build the popular Manhattan Toy Company line felt betrayed...

9/1/2005

TDmonthly´s Top 10 Most Wanted Realistic Play Babies

When it comes to baby dolls, the "realer" the better. Lifelike baby dolls meant for collectors, such as Ashton-Drake Collectible's So Truly Real! line and the Lee Middleton Original Doll Co.'s Breath of Life Babies, have even crossed over into the (very careful) play category...

9/1/2005

Get Real, Baby

The lifelike baby doll trend that exploded the collector's market is moving to the local department store. The Uneeda Doll Company is working on a line of mass-market lifelike baby dolls meant for play instead of collection...

8/1/2005
The Princess Tween

In 2004, the animated film "Shrek 2" grossed $436 million, making it the top seller of the year and the third biggest blockbuster of all time. What was the secret behind this cash cow? It was, of course, Fiona, the beautiful princess ogre...

6/1/2005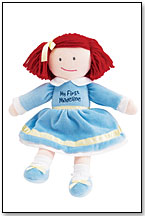 TDmonthly's Top 10 Most Wanted Dolls

The research for this article was compiled by December 10, 2004. Interactivity and electronics are the season's buzz words -- dolls are incorporating both these trends to encourage play. Movie tie-ins are also a huge trend. As parents pick up the first "American Girl" movie or Barbie's big screen adventure, children are desperate to add these new characters to their collections...

1/1/2005
Play to Meet Profit at Toy Fair 2005

As retailers begin stocking shelves for 2005, the big question remains, what will be a hot sell in the new year? Of the many resources available, one good place to commence research on toy trends is at the Jacob K. Javitz Convention Center this February 20-23rd, where once again the Toy Industry Association, Inc. returns with its annual American International Toy Fair...

1/1/2005
Dolls-- $2.8 Billions in Sales for 2003

The Dolls category was the industry to watch in 2003. NPD Group reported brisk sales of $2.8 billions and dolls show no signs of slowing down. Little girls want the option to choose and this season doesn't disappoint with an array of lovable babies and new best friends...

12/1/2004
The Tween Spending Scene: What do they Buy?

It´s official: Tweens are keen on technology, especially products like Nintendo´s Gameboy SP Advance, which retails for $99.00. Once a Tween owns the SP, games, accessories (such as lights, magnifiers, vibrating buttons, speakers, headphones and carrying cases) and software-related licensed merchandise are ongoing purchase options at a variety of price points. Sometimes, it only take one key product to break open a broad segment of the elusive Tween market...

11/1/2004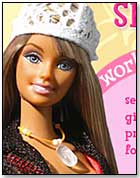 Shouldn´t Barbie Have to Change Too?

I´ve been trying to live up to the Barbie ideal all my life and I still don´t measure up. Sure, Mattel has attempted to make her more realistic ... Big deal. Barbie is what now - 45 years old? When I received my first Barbie doll in 1965 she looked 16. By now, she should have aged like the rest of us, right? I suppose I have to give Mattel their due and say she has. She now looks at least 16-1/2...

9/1/2004
Fashion Dolls Get Edgier and More Ethnic

When Bratz burst onto the fashion doll scene in 2001, the industry was forever changed. The 10 inch vinyls exude fashion sense and a hip, urban attitude that little girls want to emulate. The success of Bratz means Barbie no longer has a solid lock on what is considered acceptable for the industry. As a result, doll designers have the opportunity to experiment...

9/1/2004
A Few Words About Bratz

Enormous sales have indicated that kids can't get enough Bratz merchandise. Now, MGA Entertainment has teamed up with publisher, Grosset & Dunlap, to make some great reading material that is sure to get tweens coming back for more...

9/1/2004
Chic Boutique Hopes Hottiez will Sizzle

When Murray Bass and Sarah Nguyen formed the Chic Boutique doll company in 2003, they knew they were entering the market at a fiercely competitive time. Staying afloat would require a product line that would set them apart from the rest. They hope they've found the key to success with the introduction of Hottiez, a collection of 10-inch dolls geared toward girls ages 4-9...

9/1/2004
Magic Mini´s: Mini Doll Phenomenon

According to a report "What to Watch in 2004" by the NPD Group, "another area of strength in 2003 that will continue this year is the mini doll category."...

9/1/2004
Baby Dolls for Baby Girls

Some of the newest dolls will inspire imagination in young minds and can also become sweet play pals for any girl...

9/1/2004
DOLLS

Fashion Boulevard The limited edition California Sun Christina doll is the epitome of California fashion! She is dressed for Southern California weather in her hot pink bathing suit, pink animal cover up and big picture hat. She carries a cute tote to match her hat which she uses to...

8/1/2004
Not Your Mother´s Barbie, Anymore

Barbie has remained a penultimate collectible for those who cherish each Barbie transformation. And the rest of the Adult Collectibles category is morphing, too, along generational and economic lines of the new century...

7/1/2004
Ugly Never Looked So Good

What began as a series of wacky sketches from a guy to his girlfriend has resulted in a brilliant contribution to the collectibles market...

7/1/2004
DOLLS

Badger Basket (ToyDirectory)Jessica, part of the Gotz Precious Day Collection, is 18" tall with long, silky blonde hair tat can be brushed, braided and styled. Her articulated arms and legs are vinyl and she is also poseable. Jessica wears a cute pink and white dress, vest, underpants and "patent leather"...

7/1/2004

MATTEL FILES LAWSUIT AGAINST FORMER EMPLOYEE

Mattel Inc. has confirmed that it is suing former Mattel employee, Carter Bryant for allegedly misappropriating company intellectual property and secretly working for a competitor while still at Mattel...

5/1/2004
Retro Revival

From Care Bears to He-Man, many of this year´s "new" toys were actually born two decades ago...

5/1/2004
Our Top Ten Toys of 2003

From a new toy that makes kids part of the video game action to fashion-savvy dolls with celebrity panache, 2003 brought some much needed excitement to a rebounding toy industry.....

1/1/2004
Since 02/01/05 people have visited this page.

Advertisement: