Article Archive: Board Games

Toys to Talk About: Board Games

Board games are always a safe bet, for kids to play with their friends and siblings - or for the whole family to enjoy!...

11/1/2015
Games Workshop Captures Big Brothers & Dads

"If you've got the teens coming into the store, if you're carrying Rio Grande or Mayfair, or any of the Eurogames, then you've got the demographic," said George. "That's when you want Games Workshop."...

6/1/2014

Top-10 Most-Wanted Games

When TDmonthly Magazine interviewed retailers about their best selling games in a February 2013 survey, more than half said Spot It! from BLUE ORANGE GAMES was still number 1...

3/1/2013

TDmonthly's Toy Fair Videos: Games and General Toys

TDmonthly Magazine was at Toy Fair, scouting out the newest toys and hottest trends of 2013. Our videographer captured these new toys on tape, so that retailers who couldn't visit their booths can still get a taste of what these new toys have to offer...

3/1/2013
Q&A With Bob Moog, Co-Founder of University Games

Bob Moog, co-founder of University Games, recently took the time to speak with TDmonthly Magazine. Below, he explains how University Games was started, how he hopes their games affect kids' lives, and why innovation is essential to succeeding in the toy and game industry...

12/1/2012
Games

Check out these specialty and mass-market games...

3/1/2012
September Staff Picks

RazBaby eliminates the need to rinse ground-dwelling pacifiers, and Mark-My-Time introduces a hip digital booklight...

9/1/2010
WATCH VIDEOS: ASTRA Marketplace 2010

Equating Rhode Island's "intimate setting, and its celebration of self-determination and reinvention" with the specialty toy market's top qualities, organizers at ASTRA chose the smallest state to host their biggest event...

7/1/2010

Mayfair Games Plays to Hobbyists and Families

The world's largest publisher of railroad games is building a bridge between families and hobby gamers. Mayfair Games hopes to make titles such as Hey, That's My Fish appeal to both uber-gamers and...

7/1/2010

Games Engage on Camera

EeBoo and Education Outdoors put families in the mood to venture outside with assignments of gathering a garden and finding that ever-elusive snipe...

5/1/2010

Top-20 Most-Wanted Games: Part 2

You know about the frenzy over Bananagrams and Set Enterprises' trio of popular games, but what about the games just behind the top-10 best sellers? To help ensure your store has the best possible selection, we've outlined the top-20 games customers want most...

3/1/2010

Daryl Hannah Promotes Games at Toy Fair 2010

Actress Daryl Hannah and best friend Hilary Shepard were inspired to design Liebrary when they found themselves on vacation without the books they needed to play their favorite parlor game...

3/1/2010

Pentago Goes Multi-Player, Multi-Dimensional

Mindtwister USA is ratcheting up the mental pyrotechnics of its popular, award-winning Pentago game with the introduction of a multi-player, multi-dimensional version...

2/1/2010
Kids Come to Play at CHITAG

The Chicago International Toy & Game Fair (CHITAG), which took place at Navy Pier Nov. 21-22, is one of the few toy trade shows that encourages kids to come test the toys on display themselves...

1/1/2010
Summary of Online Toy Reviews

TDmonthly Magazine's Review Scout scours the Web weekly for reviews of new and hot products so you don't have to spend your time searching...

12/1/2009

Reviewers Stitch, Snap and Shovel for Fun

TDmonthly Magazine reviewers have given their opinions on everything from fish-hunting penguins to recycled bracelets with a customizable message. What do these six products have in common?...

12/1/2009
Hasbro Faces Big Threats on the Gaming Field

Back in April, I said in this space: "Hasbro's board game business declined last year despite strong demand for the category. I predict this will happen again in 2009 and 2010."...

12/1/2009
Games & Puzzles

Go back to main article: "Award-Winning Toys for a Hassle-Free Holiday"...

12/1/2009

TDmonthly's October Staff Picks

This month, check out a game in which acquiring debt is a winning tactic, soft-soled modern toddler shoes from Canada, and a sidewalk-chalk curriculum...

10/1/2009

Bandthology Tones Minds With Trivia

TDmonthly Magazine's Tweens & Teens Roundtable participants tested their knowledge of popular musical groups, history and trivia when they played Bandthology: The Board Game for Music Lovers...

7/1/2009
Holiday Preview - Games

Whether making matches or blurting out the answer is the way to win, these new games have plenty to offer when it comes to fun and … a little bit of learning, too! See bridges, balancing acts and big bites in TDmonthly's Holiday Preview of Games...

6/1/2009
TDmonthly's Psychologist Mom

TDmonthly Magazine's Psychologist Mom recently discovered an intriguing twist with a morphed art project, watched her son start to master beginner yo-yo skills, and played with her senses in a game that brought lots of laughter...

5/1/2009

Toys from ASTRA Exhibitors

TDmonthly Magazine's video crew will be in full force at this year's ASTRA Marketplace show in June, but while you await the toy demos featured in our July issue, we'd like you to become familiar with some of the specialty exhibitors...

5/1/2009
Is Hasbro's Cash Cow Being Led to Slaughter?

For many years, Hasbro's board game business was boring. Nothing happened of any consequence, there were no new competitors, and the category was as flat as a … well, a board. This is now changing...

4/1/2009

Watch Videos of How Games Played at Toy Fair

Your customers need demos before they buy; so do you! So, TDmonthly Magazine has brought you dozens of new game demos on video from the American International Toy Fair in New York...

4/1/2009

MORE Secret Lives of Toymakers

What is it like to have $100,000 on the line and no buyers? Find out by watching more rough sequences from ToyDirectory's upcoming documentary...

3/1/2009

Family Pastimes Promotes Cooperative Play

In 1970, as Jim Deacove was sitting in his backyard watching neighborhood kids playing games, some "heady insights" occurred to him about the nature of traditional, confrontational game play...

3/1/2009

In This Issue

Whether you're running the show circuit or tidying things up in-store to make room for exciting new products, grab the scoop on what's new via our Notable & New Toys articles...

2/1/2009

Games You'll See at Toy Fair

In a recent survey of 44 specialty retailers, more than 25 percent of those planning to attend Toy Fair '09 indicated they are most looking forward to finding great new games at the show...

2/1/2009

Eight Toys Honored With 2009 TDmonthly Award

TDmonthly Magazine is proud to recognize its newest award winners, a collection of eight exciting products that stood out among the 29 products selected for TDmonthly's 2009 Specialty Toys Report...

2/1/2009

TDmonthly's Psychologist Mom

TDmonthly Magazine's Psychologist Mom bestowed a top rating (5 out of 5 stars!) to all three of the products she most recently reviewed...

2/1/2009
What Roundtables Mean for You

Throughout the year, TDmonthly Magazine's Roundtable reviewers — parents, their children, and occasionally retailers and experts — don their testing gloves and give their honest feedback about dolls, toys, games and infant products...

1/1/2009

Roundtable Roundup: Measuring Toys' Lasting Value

TDmonthly Magazine recently checked in with its Roundtable families to find out which toys and games they reviewed from April through October still held their interest and continued to be part of their weekly play...

12/1/2008
TDmonthly's Reviews Do the Work for You

Did you know TDmonthly Magazine offers many more product reviews than you read about in this section each month, and makes it easy for you to check out evaluations on the types of toys your store might be interested in?...

12/1/2008
Strategic Word Play Game Earns Reviewers' Praise

TDmonthly Magazine's Tweens & Teens Roundtable took word play to a higher level with Jumbulaya, the ever-changing word play game … and had so much fun they wanted to play again and again...

11/1/2008
TDmonthly's Psychologist Mom

In her latest round of reviews, TDmonthly Magazine's Psychologist Mom strategized her way through a new board game, learned how to live a healthy lifestyle, and scribbled with some artsy kids...

10/1/2008

Farming Game Sows Biz Principles in Young Minds

TDmonthly Magazine's Teens and Tweens Roundtable appreciated the realism and educational emphasis of The Farming Game by The Weekend Farmer Co., finding it somewhat complicated, but enjoyably engaging...

9/1/2008

Manners Game Teaches Social Graces, Panel Says

TDmonthly Magazine's Homeschool Roundtable participants reviewed their own manners as they played Blunders, a board game designed to make learning etiquette and social skills fun...

9/1/2008
Rebuilt Griddly Games Sports Strategy and Fun

Named after the world grid, Griddly Games makes sports-themed games that feature diverse, hand-painted characters. Reisa Schwartzman, now owner and president, took over the bankrupt company in December 2006 and, with Penny Osborn, director of operations, revamped the business...

7/1/2008
U.S.-Made Buffalo Games Grow With Good Marketing

Buffalo Games began in 1986 as a family business. When Mark Predko, now director of sales and marketing, joined Buffalo Games in 1994, there were only seven people running the company, he told TDmonthly Magazine...

7/1/2008

TDmonthly's Psychologist Mom

Two five-star games and a strong lineup of other items — from space-themed art to decades-old airmen stories — gave Dr. Wright and her fellow kid reviewers plenty to rave about.....

6/1/2008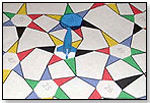 Strategic Space Runs the Race

Mark Salzwedel, president and CEO of Strategic Space, Inc., reflects on the history of his game design and his first year publishing tabletop games...

5/1/2008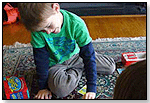 Homeschoolers: This T-Shirt Fits

TDmonthly Magazine's Homeschool Roundtable families enjoyed Buffalo Games' interactive T-Shirt Game, in which they matched slogans to graphic designs to generate the best T-shirt...

3/1/2008

See the New Toys Here!

TDmonthly Magazine found the best new toys at Toy Fair, spotted trends and found out what specialty retailers thought about the show...

2/1/2008

Out of the Box Makes Its Own Rules

Word games, board games, dice games, card games. Party games, skill games, family games … Out of the Box Games makes every type of game imaginable...

6/1/2007

Bling Bling Scores!

Real estate investor and photo/video producer Joseph Cassarino was introduced to Jeff McGill, the inventor of Bling Bling, in 2002. Cassarino was so impressed with McGill's preliminary outline that he decided to fund his company...

4/1/2007
On the Road With Asmodee

Asmodee Editions LLC is an established French company that's been around for 15 years and takes in over 17 million Euro a year. Having conquered the Continent, they were getting a volume of requests for their product in the U.S...

8/1/2006

The CSI Guy Did It

Anthony Zuiker is best known as the creator and executive producer of the mega-hit television franchise CSI...

8/1/2006

Valiants Triumph in Sevinpold

The story of Don Donovan's creation, Sevinpold, is told here in the words of his co-worker, friend and co-founder, Alex Zelikovsky...

4/1/2006
Classic Games Maintain Edge

Despite the growth of video and computer games, classic board and card games still attract a large audience...

3/1/2006
Wagadoogoo! Makes a Game of Travel

Distant places seem just a little bit closer, thanks to the game Travel Mania, created by Paul Mistor, president and founder of a company with a name like no other — Wagadoogoo! Inc...

3/1/2006
RADGames Radicalizes Monopoly

The Super-Add-Ons Version for Monopoly Game Board from RADGames Inc. is changing the face of a time-honored classic...

10/1/2005
Board Games Find Their Niche

Board games occupy a unique genre of game play – both adults and children are avid consumers. Yet, in this highly competitive market, it takes more than just a creative idea or interesting game play to be the next Trivial Pursuit...

4/1/2005

A Gamut of Games to Please the Entire Family

You and your family are on a weekend retreat to your very own little cottage in the woods. It's evening, and pouring rain – and the television's broken. Sounds like a board game is exactly what the doctor ordered...

4/1/2005

TDmonthly's Top 10 Most Wanted Licensed Games

2004 was a banner year for child-driven movies and television shows. Characters from these stories have been ubiquitous, as their creators tackle every marketing corner available. Games provide a logical tie-in, resulting in a plethora of "must-have" licensed games for little ones...

4/1/2005
Game On: Traditional Escapes for 2005

The 2005 American International Toy Fair displayed many of the newest toys of 2005. A majority of the products highlighted by the national media were electronic in nature. Yet, traditional toys are as strong as ever. Below, TDmonthly staff has spotlighted a number of our favorite puzzles and games of 2005...

4/1/2005
U.S. Fans Get All A-Board European Hobby Games

The goal for Settlers of Cattan, possibly the very best board game you have never played or heard of, is a simple one: collect and trade resources to build the best settlement on an island. The strategy board game was imported from Germany to the United States by Mayfair...

1/1/2005
Strategy Board Games Hot List

Strategy board games this year are taking off in more vast and varied directions than ever before, and gaining momentum. Settlers of Catan ($38.00, Ages 12 & up) by Mayfair Games Even nearly a decade and over 20 variants later, Settlers of Catan remains a constant best-seller in the...

1/1/2005
Games & Puzzles Move Beyond the Box

Taking a simple medium to whole new level, these familiar pastimes—whether shared with family and friends or played solo—have evolved considerably over the past few decades. Now, puzzles and games often involve interactive components that stretch the mind along with the field of play. The following innovative games and puzzles reflect the expansive market,...

1/1/2005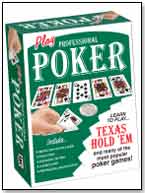 Jax Ltd. Inc. : Bringing Home Fun Games for All Ages

From the new How Tall Am I? game for young kids to the latest poker deck Dealing Shoe for all you Texas Hold Em sharks, JAX, Ltd. Inc has hot- wired the non-electronic games world with original fun for everyone from pre-schoolers through adults...

11/1/2004
Board Games

All Things Equal From the makers of the popular board game Loaded Questions , All Things Equal comes out with a new installment, sure to entertain at any game night. Words of Wiz-Dumb is a game where the players give advice and you have to guess who said what,...

9/1/2004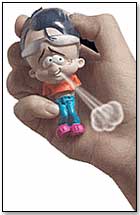 WITHRA Show Highlights at Pomona

This year's Western States Toy & Hobby Representatives Association (WTHRA) Show was a strong indication that manufacturers of toys have been hard at work, creating fun and innovative new products...

4/1/2004
Hot Board Games for 2004

Board games are back in vogue. Following are some of the new board games that will surely have people talking and playing...

3/1/2004
Since 02/01/05 people have visited this page.

Advertisement: