AD:

FABER-CASTELL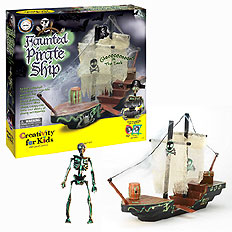 Haunted Pirate Ship

MSRP:
$25.00
Gender:
Boys And Girls
Age:
7 to 97
Aaaarrrrggggh, let the haunting begin! Adrift at sea, this easy to assemble glow-in-the-dark wooden pirate ship includes a pirate skeleton, tattered sails, cobwebs, treasure filled chest, keg, acrylic and glowing accent paint. This 14" x 4.5" - "dry dock" wooden ship is a fun play and pretend activity designed for landlubbers only.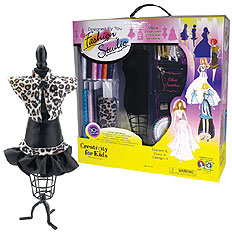 Designed By You Fashion Studio

MSRP:
$30.00
Gender:
Girls
Age:
9 to 99
Dream up your own designer originals and get ready for the runway. Ultimate set includes a dress mannequin, sewing essentials, sketch book, yards of fabric, swatch booklet, trms, embellishments, stain dress form, garment bag and a fashion design manual. Embellish the dress included in your kit or use the material provided to dream up your own creative couture.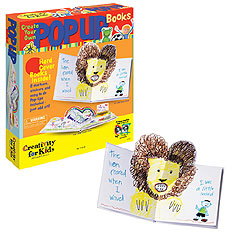 Create Your Own Pop-Up Books

MSRP:

$16.00

Gender:

Boys And Girls

Age:

5 to 95

The newest edition to our Create Your Own Books series. Set includes 2 high-quality hardcover pop-up books 8.5" x 8.5" and 6.25" x 6.25", stickers, 8 markers, and pop-up designs. Just add drawings, photographs and your own imagination. Illustrated instructions include story starter ideas and step-by-step pop-up ideas.


AD: