Harry Potter
Pottermania Makes Magical Play
By Andrew Windchantz
July 2003
With the long-awaited release of the new Harry Potter novel, "Harry Potter and the Order of the Phoenix," fans of J.K. Rowling's five-book series have a slew of new products guaranteed to take Harry's heroics off the page and into imaginative play.
The Wizards' Wand
More Wonder Wands
Made in the British Isles and available from the MAGIC WAND SHOP is a line of hand-crafted magical wands that are perfect for the aspiring Hogwarts student. The Wizards' Wand ($25.00) is 14 inches long and comes with its own silk-lined presentation box. The gilded gold text on the box lid whimsically describes the Magic Wand Shop as "Purveyors of Fine Enchantments since 1485," and their "Magico Maximus' Wizards' Wand" even claims to be "Charmed with Feather of Phoenix." Most magical wands are not suitable for children under six years of age.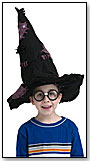 Film Sorting Hat
Hats Off to Potter
From ELOPE INC. (ToyDirectory) comes an authentic Book Sorting Hat ($24.99), inspired by the mystical hat worn by all new students at the Hogwarts school to determine which house they will live in. Also available from Elope is the replica Film Sorting Hat ($24.99) from the Warner Brothers films. This is a must have for all Potter fans who have always longed to have a sorting ceremony of their own.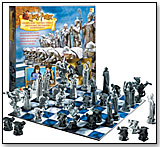 Harry Potter Wizard Chess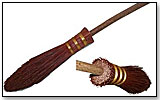 Scarlet Hawk
The Game of Wizards
Now fans can play like the wizards and witches in Harry Potter's world with Harry Potter Wizard Chess by ARCO TOYS LTD. ($14.99). These intricate pieces are scale replicas of the memorable game Harry and his friends play in several of their adventures on screen. While the characters do not bash each other to bits as seen in the Potter movies, players will still find chess to be a whole new world of fun with this collector set. For those who love Quidditch, ALIVAN'S (ToyDirectory) has released a sleek-looking broom to set the imagination soaring to new heights. The Scarlet Hawk ($49.00) is completely handmade, and each handle is drawn from a handpicked sassafras sapling. The broom end is hand tied to create a wizard's ride of unparalleled excellence. The broom length is approximately 45 inches and the handle diameter is approximately 1.25 inches.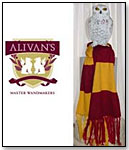 Hogwarts House Scarf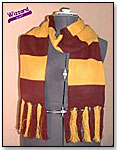 Scarlet Hawk



Harry Potter Special Edition Hogwarts Expres
Chilly Weather Solution
In the cold days to come, everyone can be as warm as the Hogwarts students with their very own colored house scarf from CUSTOM KNITTED SCARVES. The Wizard Gold & Wine Scarf ($30.00) is approximately 6 inches by 60 inches and is suitable for almost everyone. The master wand makers at ALIVAN'S have also created an authentic Hogwarts House Scarf ($15.99). These scarves are perfect whether you are wearing it to stay warm or as an accessory. Each scarf is a full 60 inches long and 10 inches wide and sports 10 stripes with burgundy and gold tassels.

For those who want to act-out Harry Potter's adventures with their friends, University Games has created the popular Harry Potter Sorcerer's Stone Game ($29.99) for ages 8 and up. Players move around the Hogwarts grounds, feeling the excitement of casting spells and fighting villains as they compete to be the first to reach the Sorcerer's Stone.

Harry Potter Doll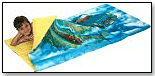 Ero Industries Harry Potter Slumber Bag



Harry Potter Super Stationery Set


Harry Potter Robe
Gund Inc. has released the fully pose-able Harry Potter Doll ($24.99) for ages 4 and up. This bespectacled doll comes complete with Hogwarts School robes, magic wand and Muggle street clothes to fire the imagination of any Potter fan.
For magical dreams at home or on sleepovers, the Ero Industries Harry Potter Slumber Bag ($22.99) lets kids ages 3-6 keep cozy in Potter style while following Harry's latest adventures.
The Harry Potter Super Stationery Set ($19.99) from Pyramid Accessories comes with everything a young wizard might need to communicate with the magical world (except an owl to deliver it). From special pencils to a Quidditch Snitch, everything Potter is included in this one of a kind collection available exclusively through Toys R Us stores.
Let children's magical ambitions soar with the Harry Potter Robe, available from Rubies Costume Company (medium size, $34.99). This fun and authentic robe is perfect for any child who has ever dreamed of attending the prestigious school for wizards and comes complete with Hogwarts insignia.
The Harry Potter Special Edition Hogwarts Express from Bachmann Industries ($99) is a fully operational electric train set complete with the books' 9 3/4 Station replica and the Weasley's Ford Anglia from Harry Potter and the Chamber of Secrets. The kit comes with a 56-inch by 38-inch oval "EZ track" and illustrated assembly instructions.