Article Tools:








New & Notable Toys: Action Figures
Wildlife Wonders Puma Concolor by SAFARI LTD.®


Living in many different environments from swamps to deserts, forests to mountains, mountain lions are a highly adapted species. Our New 2015 Wildlife Wonders Puma Concolor figure measures 10.5" L x 4.75"H (26.5 cm x 12 cm) and recommended for children 3 and up. Scale 1:9.4. All products are 100% guaranteed and lead-free to ensure children's safety. Visit safariltd.com and explore the educational information we have available in 5 different languages. 11/18/2014 [Add to my Inquiry Basket][?]



D.C. Comics Superman: Man of Steel Basic Fig. Assortment by UNITED PRODUCT DISTRIBUTORS LTD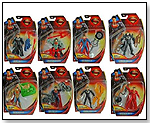 Kids can play out the iconic moments inspired by the new movie "Man of Steel" with this assortment of heroes and villains. Superman features different suits and armor for a variety of looks, and each 3.75-inch figure carries an accessory that attaches to its hand. Sized extra big, these tools showcase Superman's spectacular strength and fearless battling ability. Includes 1 figure and 1 accessory. Each sold separately, subject to availability. Ages 4 and older. © D.C. Comics 9/2/2014 (Age: 4 and up) [Add to my Inquiry Basket][?]



3 Red Dragon Knights by PLAYMOBIL INC.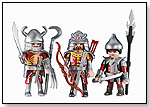 These three knights fight under the red dragon insignia. Their black, red and silver accessories include shields, helmets, swords and more.
— In an August 2014 survey David Stelzer, owner of Shananigans Toy Shop in Baltimore, Md., told TDmonthly that "Playmobil usually outsells everything else in the store," and Playmobil makes the store's best-selling action figures. 8/28/2014 (Price: $10.99) [Add to my Inquiry Basket][?]



Transformers Age of Extinction Decepticon Stinger One-Step Changer by HASBRO INC.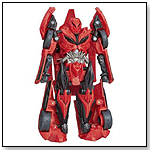 Decepticon Stinger is back, and he's tougher than ever! This Decepticon Stinger changer fights his Autobot enemies every time he can, and he converts so fast they'll never be able to keep up. Press him to convert him from mighty robot mode to speedy sports car mode in just 1 step, then convert him back again when the battle calls for it! Autobots will never be able to handle your fast-changing Decepticon Stinger figure!
— In a August 2014 survey, three out of 10 retailers told TDmonthly that Transformers were their best-selling action toys. 8/28/2014 (Price: $9.99; Age: 5 and up) [Add to my Inquiry Basket][?]



LEGO Ultra Agents - Ultra Agents Mission HQ by LEGO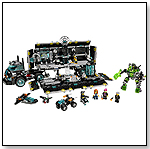 Defend the LEGO® Ultra Agents Mission HQ from Terabyte mech attacks, featuring undercover mode, open HQ mode, detachable flyer and a buggy. 8/28/2014 (Price: $99.99; Age: 9 and up)



POP! Thor 2 Dark World Vinyl Bobble Head by FUNKO INC.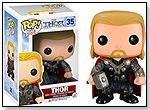 Directly out of the Thor: The Dark World movie! The Thor The Dark World Thor Marvel Pop! Vinyl Bobble Head features the protagonist and title hero from the original Thor film as a 3 3/4-inch tall bobble head.
— David Stelzer, owner of Shananigans in Baltimore, Md., told TDmonthly in an August 2014 survey that Pop! Figures from Funko are one of the store's best-selling collectible items.
— David Stelzer, owner of Shananigans in Baltimore, Md., told TDmonthly in a May 2015 survey that Funko was one of their best-selling licensed toy brands. 8/28/2014 (Price: $13.99) [Add to my Inquiry Basket][?]



Night Goblin Regiment by GAMES WORKSHOP

In common with all Goblins, Night Goblins are petty, if cowardly creatures. Where they differ, however, is that their Shamans prepare them for battle by brewing huge quantities of fungus beer, lending them sharper instincts and quicker reactions, if rendering them paranoid and twitchy at the same time. This multi-part plastic boxed set contains 20 multi-part plastic Night Goblins, which can be assembled with spears and shields, hand weapons and shields or bows. It includes options for a Champion, Standard Bearer, Musician and Netters. 7/31/2014 (Price: $35.00) [Add to my Inquiry Basket][?]



Stickgirl Shirl™ by STICKMAN STEW LLC


Stickgirl Shirl™ is a quirky and curious girl who loves to daydream and encourages others to do great things. Shirl is always wishing on shooting stars and talking to furry animals. 5/27/2014 [Add to my Inquiry Basket][?]



Yo Gabba Gabba 3" Assorted Figures w/accessories by ZOOFY INTERNATIONAL LLC


Yo Gabba Gabba gets the 3-inch action figure treatment! This Yo Gabba Gabba 3-Inch Action Figure with Accessory Case features some of your favorite characters from the show. Includes Plex and Brobee. 6/19/2013 [Add to my Inquiry Basket][?]



COOP SHREDZ™ Terrain Park Trick Set by SWIMWAYS CORP
Create a challenging course for Team Shredz™ with the Shredz Terrain Park Trick Set. Complete with three accessories for designing the ultimate tricks – the Shredz Jump for getting big air, a straight box for gliding, and a rainbow box for grinding – this park is a Shredz snowboarder's dream. Kids can use the accessories alone in the snow or use them to create a sculpted snow terrain park. When it's time to hit the lodge, kids can store everything in the rainbow box, which comes with a hinged lid. 2/18/2013 (Price: $18.95; Age: 5 and up) [Add to my Inquiry Basket][?]



Disney's Jake and The Never Land Pirates - Jake, Hook and Croc Pirate Pack by FISHER-PRICE INC.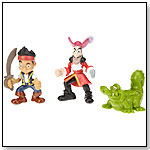 JAKE AND THE NEVER LAND PIRATES characters come to life in these Action Adventure Pirate Packs. The characters are in cool action poses and are ready for an island adventure. One pack includes Jake and his Telescope, Izzy and her Pixie Dust pouch, and Cubby and his Treasure Map. The second pack includes Jake and his sword, Captain Hook and Tick Tock Croc. 12/17/2012 (Price: $10.99; Age: 3 to 6)



Captain Action by ROUND 2 LLC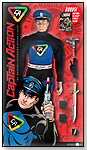 The master of disguise is back in action! The character debuted in 1966 as the original superhero action figure. The 11 1/2" inch tall Captain Action figure is a detailed and updated version of the iconic character from the 1960's and features his all-new super-posable body in his new hologram projection suit. Updated accessories for 2013 include a cloth costume, belt, gun, holster, sword, and sheath. Set also includes boots, cap and comic book. 11/29/2012 [Add to my Inquiry Basket][?]



Monsuno Wild Core Wave #2 - Snow by JAKKS PACIFIC INC.


The Wild Core brings motorized, electronic chaos to any battle. Be the first to spin Monsuno Cores (sold separately) into impact with the Wild Core for a powerful payoff. Each Wild Core comes with an exclusive collector game card. 11/20/2012 (Price: $17.99; Age: 4 to 15)



The Bridge Direct Hobbit Hero Pack - Bilbo, Thorin, Dwalin, Kili and Fili 3.75" Figure Box Set by THE BRIDGE DIRECT INC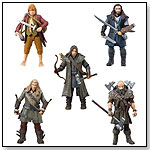 This boxed set of 3.75" scale action figures features 5 main heroic characters from The Hobbit film. Each figure contains up to 10 points of articulation and replicates the facial features, clothing, weapons and accessories of the character. Select from 4 styles or collect them all. 11/5/2012 (Price: $34.99; Age: 4 and up) [Add to my Inquiry Basket][?]



MASHOONGA Warrior Lime-green/black by REVEL KING, INC.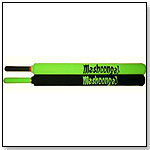 Mashoonga! Sabers by Revel King are the original soft, durable foam dueling sport-toys for people of all ages. Mashoonga! is a new twist on ancient martial arts that is a game of endurance, skill and agility. The structured play pattern enhances eye/hand coordination, strategic skills, speed and sportsmanship. It is extremely aerobic and helps players to get fit, stay in shape and build self-confidence. Mashoonga! Sabers are constructed of the highest quality materials available and are made to be safe and to last. If they break due to defect we replace it. They will provide hours of entertainment and fun for the entire family. Mashoonga! Sabers are an ideal boffer for those new to the sport of battle gaming. 10/22/2012 (Price: $39.99; Age: 10 to 15) [Add to my Inquiry Basket][?]



Lil' Teammates Collectible Team Set by Party Animal, Inc.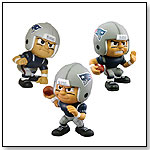 2 3/4" tall vinyl team figures. Available in various NFL teams. Collectible Set of all three positions: Quarterback, Lineman and Running Back. Launch date: 2012. 10/17/2012 (Price: $24.99; Age: 3 and up) [Add to my Inquiry Basket][?]



HALO 4 Warthog Vehicle by MEGA BRANDS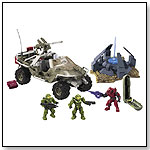 Those who love to play Halo will adore a Mega Bloks Warthog Resistance set. The set includes figures, blocks and a vehicle. Characters will be able to easily move around the sets that they build. The plastic set helps children focus on motor skills and building, which can help them later in life. Suitable for older kids, this set has everything your child needs to challenge friends to a battle. 10/11/2012 (Price: $32.99; Age: 8 and up)



Nickelodeon® Teenage Mutant Ninja Turtles by PLAYMATES TOYS INC.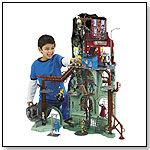 The ultimate playset for Teenage Mutant Ninja Turtle fans, the Secret Sewer Lair playset is BIG, and ready for Ninja battle action. This playset will have kids creating their own Lair of excitement as they become the leader of the pack, swinging into action, training the Turtles and defeating Shredder once and for all. Standing 42 inches tall and resembling the Sewer Lair that is home to the Turtles in the TV show, the Secret Sewer Lair includes more than 20 different exciting Ninja features. 10/11/2012 (Price: $119.99; Age: 4 to 6)



Aero Flixx by SKULLDUGGERY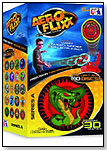 Aero Flixx is Skullduggery's indoor action disc game. 4 inch discs contain cool 3D images on 1 side and a foam backing on the other. Initially, there are 40 discs to collect and trade. A rubber band powered target is available at which the discs are tossed and a direct hit propels the target 5 - 6 feet in the air. Play indoor disc golf, H*O*R*S*E, shooting gallery, or other precision games using Aero Flixx' 3D throwing discs, target and target launcher. Launch date: September 2012. 9/17/2012 (Price: $9.99; Age: 6 and up) [Add to my Inquiry Basket][?]



Batman The Dark Knight Rises Movie Masters Collector Batman Figure by MATTEL INC.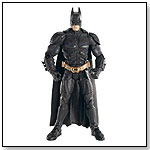 Batman The Dark Knight Rises Movie Masters Collector Figures: Based on the hit new Batman film, The Dark Knight Rises. The Dark Knight Rises comes to life with Movie Masters figures, sculpted with superior accuracy and details inspired by the film. Eight of the movie's biggest characters have been meticulously crafted to capture and create fully articulated figures in six" scale. Ready to be the biggest star in any fan's collection, each figure includes a Collect and Connect piece that can be combined with other pieces to create a light-up and wall-projectable Bat Signal. Purchase eight collectible figures throughout the year to complete the Bat Signal.
— In a August 2014 survey, Sunni, manager of Doodlehopper 4 Kids in Falls Church, Va., told TDmonthly that Batman is one of their best-selling Action Figures. 7/16/2012 (Price: $16.99; Age: 3 and up) [Add to my Inquiry Basket][?]



The Hunger Games Movie 7 Inch Action Figures - Katniss Everdeen by NECA


From the Hunger Games movies and NECA comes the Highly Detailed "Katniss" 7 Inch Action Figure. Figures are sculpted in the movie likeness , and painted in great detail. 4/11/2012 (Price: $17.99; Age: 14 and up) [Add to my Inquiry Basket][?]



Power Rangers Deluxe Megazord Claw Zord by BANDAI AMERICA INC.


The Power Rangers iconic Megazord comes in a sleek Samurai look. Three ways to play: 1) Morph as Megazord mode; 2) Morph as Zord mode; 3) Morph with items in the ZordBuilder collection. The ZordBuilder collection takes Deluxe Megazords to an ultimate level. Collect and combine with: Cycles or Zord Vehicles (#31550 or #31565, each sold separately). Collect all the Megazords and Zord Vehicles to create the Samurai GigaZord.
— As of 4/11/2012 this product had 4 out of 5 stars from 11 reviews on Amazon.com. Pros: Durable; has three modes of play. Cons: Difficult for kids to maneuver and connect. 4/11/2012 (Price: $29.99; Age: 4 to 17)



Skylanders Spyro's Adventure Pack - Legendary Trigger Happy by ACTIVISION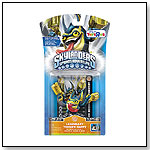 For centuries, Skylanders have competed in gladiator-style events inside epic arenas of sport, where only the greatest of combatants become immortalized as magical, golden statues that stand watch as guardians. These are the Legendary Skylanders. Whenever the world is in peril, special Portal Masters can bring these statues to life and summon the Legendary Skylanders to defend Skylands against any evil that threatens it. Bring the Skylanders to life in the Skylanders Spyro's Adventure video game and on the web in Skylanders Spyro's Universe. Build the ultimate collection of Skylanders - over 30 Skylanders to collect. Each Skylander has their own unique powers and abilities to enhance game play experience and save Skylands. Each character has unique abilities and powers - play more and unlock special moves and superpowers. Skylanders are action figures with brains - the Skylanders are so powerful that they remember their in-game experiences and upgrades. Skylanders figures work on and across all major video game systems, including Wii, Nintendo 3DS, Xbox 360, Sony PlayStation 3 and PC/Mac computers. Skylanders Single Pack includes: 1 Skylander Figure, 1 Trading Card, 1 Sticker Sheet, 1 Web Code.
— As of 4/11/2012 this product had 4.7 out of 5 stars from 10 reviews on ToysRUs.com. 4/11/2012 (Price: $9.99; Age: 6 and up)



Sonic Free Riders by NKOK INC.

These fun, full function Remote Controlled Free Riders come with figures of Sonic and Jet. Taken directly from the hit racing video game in the Sonic the Hedgehog Series. Launch date: February 2012. 3/5/2012 (Price: $29.99; Age: 6 and up) [Add to my Inquiry Basket][?]



Sonic 3 inch Action Figure Superpack by JAZWARES INC.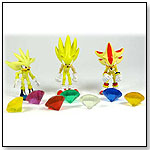 These highly detailed 3-Inch figures have over 12 points of articulation and capture all the signature characteristics of all three characters. The Super Pack also comes complete with 7 Chaos Emeralds.
— As of 12/30/2011 this product had 4.2 out of 5 stars from 37 reviews on ToysRUs.com. Pros: Unique; detailed; comes with seven emerald accessories. Cons: Not durable (better as a collectible than a playable toy). 12/30/2011 (Price: $17.99; Age: 4 to 6) [Add to my Inquiry Basket][?]



NHL Hockey Guys by KASKEY KIDS INC.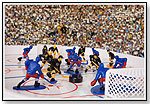 Hockey Guys is a boxed set of 2" plastic hockey players. Inside each easy-to-carry plastic case are two hockey teams, one referee, one oversize puck, two hockey goals and a white mat designed to look like a hockey rink. Each features two of the original six NHL teams: Chicago Blackhawks vs. Detroit Red Wings, Montreal Canadiens vs. Toronto Maple Leafs, and New York Rangers vs. Boston Bruins. Set includes: 14 2 1/2" players; 1 referee; 2 goals; 1" puck; 10 rink wall pieces that slide together to form the rink; 26" x 18" shiny, slick plastic mat that resembles "ice;" and a 10" x 6" x 5" stackable container with attached lid and handle. 6/6/2011 (Price: $28.99) [Add to my Inquiry Basket][?]



LEGO® Star Wars® ZipBin® Battle Bridge by NEAT-OH! INTERNATIONAL LLC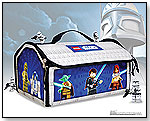 Whether they're fighting the Separatist droid army or simply packing their defeated enemies away for another day of galactic battle, the LEGO® Star Wars™ ZipBin® Battle Bridge Storage Case makes the perfect storage bin for kids to keep their clone troopers, Sith Lords and Jedi Knights in. Use the suspended battle bridge to gain the advantage over the enemy or sneak under them on the space station floor. No matter the battle, once over, all sides fit neatly inside this tool-box shaped case. LEGO Blocks not included. ZipBin Products - Keep it Together™. © 2010 The LEGO Group. © 2010 Lucasfilm Ltd. & TM. Launch date: February 28, 2011. 5/6/2011 (Price: $16.99; Age: 3 and up) [Add to my Inquiry Basket][?]



Little Big Planet 9in DIY kit by MEZCO TOYZ


Mezco continues its adventures in the universe of Little Big Planet as it reaches into the magical world of Little Big Planet and brings SackBoy to life with an all-new figure that can be decorated and customized. The Little Big Planet SackBoy Do-It-Yourself Figure stands 9 inches tall. Cast in pure white vinyl he is ready to be customized. Kids can paint him, use markers, or add glitter. The Little Big Planet SackBoy Do-It-Yourself Figure features 5 points of articulation and is packaged in a collector friendly window box. Launch date: June 2011. 3/21/2011 (Price: $24.00) [Add to my Inquiry Basket][?]



Boysterous Action Figures by MANHATTAN TOY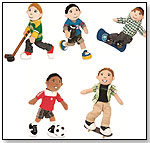 Each action packed figure comes with their own sports equipment: hockey puck and stick, skateboard, snowboard, soccer ball and football. Magnetized feet and hands allow each action figure to grab their gear. The line features 5 different action figures: Slap Shot Sam, Touchdown Dylan, Shredding Sean, Goalie Gavin, and Half Pipe Pete. Launch date: March 2011. 1/26/2011 (Price: $17.00; Age: 3 and up) [Add to my Inquiry Basket][?]



Lucha Libre! Extremo! ? The Star Man by AURORA WORLD INC.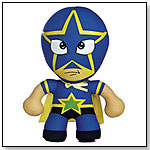 Making up Aurora's first series of exclusive soft figurines based on the Luche Libre phenomenon are the "top" six contenders wrestling to become champion. Kids will be entertained and inspired by the comic book "hangtag" attached to each plush toy. Each character is eight inches. Aurora expects to release "Series 2" featuring even more Luche Libre characters later in the year. 1/13/2011 (Price: $9.00) [Add to my Inquiry Basket][?]



Stowaways™ Military Adventure by BSW TOY INC.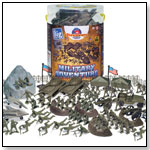 Stowaways™ Big Buckets™ feature new, sleekly designed keepsake tubs with sturdy handles and snap on lids for Take-Along-Fun. This Military Adventure includes over 55 military figures, 2 tanks 2 artillery pieces, sandbag bunkers and more for hours of imaginative fun. Combine this set with one of our many Bitty Buckets™ (sold separately) to build even greater adventures. Over 80 pieces. 10/18/2010 (Price: $19.99; Age: 4 and up) [Add to my Inquiry Basket][?]



Batman All Star Action Figure by DC COMICS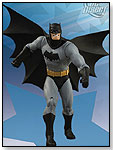 Featuring multiple points of articulation and carefully sculpted details down to the creases in his costume, this Batman action figure depicts the character as drawn by comic artist Jim Lee. The figure stands 6.75" tall and comes with a base.
— Out of 38 retailers who participated in a July 2010 survey of best-selling action figures, two listed DC Comics as their top supplier. 8/30/2010 [Add to my Inquiry Basket][?]



Crazy Cat Lady by ACCOUTREMENTS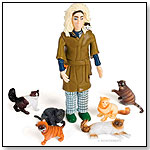 Often whimsical and sarcastic, Accoutrements's line of action figures contains many unlikely characters. While perhaps not a comic or movie feature, the Crazy Cat Lady is a familiar concept that Accoutrements brings to life in a wild-eyed, wild-haired woman who comes packaged with six felines. Articulated arms and legs can be posed to hold the cats, as well.
— "Accoutrements action figures are an ongoing best seller," said Samuel Cox, owner of My Favorite Toys in Carbondale, Ill., during a July 2010 survey of best-selling action figures.
— Crazy Cat Lady was named by TDmonthly as "one to watch" way back in November 2004.
— Three out of 38 retailers said Accoutrements is their top-selling line of action figures in July 2010. 8/30/2010 (Age: 3 and up)



Papo Malta Knight by HOTALING IMPORTS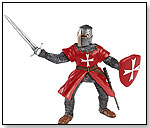 The Malta Knight figuring from Papo is detailed play figure ready for action. With his sword raised and helmet turned to face his assailant, he can stand alone or ride one of the man armored horses available in the line. The Malta Knight wears chain mail and a bright red tabard emblazoned with a white cross, finished with period inspired details like his shoes, helmet, and scabbard.
—"[Our best seller is] Papo action figures by Hotaling Imports. We can't keep them on the shelves," said Kathy Burns, manager of My Favorite Toy Store in Downer's Grove, Ill., during a July 2010 survey of top-selling action figures.
— Nine out of 38 retailers said Papo is a best-selling item in their stores.
— Linda Laramy, owner of Crackerjacks Toys and Childrens Books in Easton, Md., told TDmonthly in a Summer 2011 survey that she sells "a couple dozen" Papo knights each month, making them her best-selling action figure. 8/30/2010 (Age: 3 and up) [Add to my Inquiry Basket][?]



Doctor Who 5th Doctor and the Master by UNDERGROUND TOYS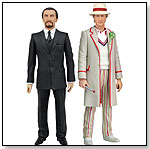 This set of two action figures features the 1984 characters from the "Doctor Who" series. (

Watch Video) 8/20/2010 [Add to my Inquiry Basket][?]



Skelanimals Maxx Vinyl by TOYNAMI

Measuring about 4.5" tall, this vinyl bulldog figure is cute, cuddly and irreverently spooky. (

Watch Video) 8/20/2010



Devil May Cry 4 Nero by SQUARE ENIX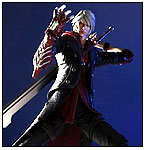 This PVC action figure, based on the video game character, features full articulation and detailed weapons and accessories. The figure stands about 8" tall. (

Watch Video) 8/11/2010



Hellboy Animated Action Figure by GENTLE GIANT LTD.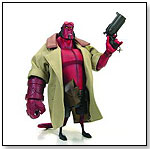 This 10" rotocast animated action figure features 16 points of articulation and wears the film and comic character's signature trenchcoat. (

Watch Video) 8/11/2010 [Add to my Inquiry Basket][?]



Can't Figure by EVERGROW LTD.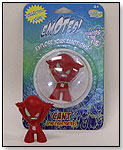 The Emotes characters are designed to educate children about feelings. This Can't "The Frustrated" vinyl figure stands 2.5" tall. (

Watch Video) 8/11/2010 (Price: $6.99; Age: 4 and up) [Add to my Inquiry Basket][?]



Marvel X Force Minimates 4-Pack by DIAMOND SELECT TOYS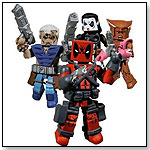 This boxed set includes the original lineup of X-Force, featuring a new Deadpool, an updated Cable, Feral and Domino. (

Watch Video) 8/11/2010 (Age: 3 and up)



Enter the Dragon Bruce Lee Collectible Figure by HOT TOYS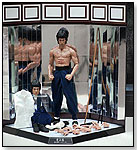 Celebrating the martial artist's 70th anniversary, the 1:6 scale Bruce Lee Collectible Figure is specially crafted based Lee's 1973 "Enter the Dragon" film character. The figure comes with several sets of fists and film diorama backdrops. 7/30/2010 [Add to my Inquiry Basket][?]



NBA Figures by MINDSTYLE LLC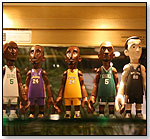 These stylized vinyl figures were modeled after NBA players including Kobe Bryant and Derrick Rose. 7/26/2010 (Age: 6 and up) [Add to my Inquiry Basket][?]



Tony Hayward Inaction Figure by HEROBUILDERS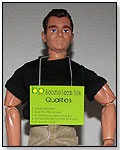 This novelty action figure portrays BP CEO Tony Hayward. 7/16/2010 (Price: $34.99) [Add to my Inquiry Basket][?]



Disney TRON 7.5? Impulse Projection Action Figures by SPIN MASTER TOYS

TRON action figures are the first to feature impulse projection technology, which brings the characters to life by projecting digitized, illuminated and moving faces onto the helmet just as in the film. The characters also speak phrases from the "TRON: Legacy" film. Each fully-articulated 7.5" figure lights up and comes with a unique accessory. 6/22/2010 (Price: $14.99; Age: 4 and up) [Add to my Inquiry Basket][?]



Pirates by BULLYLAND TOYS INC.


The Pirates Collection includes assorted pirate figures such as the Pirate Captain, Pirate Warrior, Pirate with Shovel, and Pirate with Spear. Launch date: May 2010. (

Watch Video) 4/16/2010 (Price: $4.99; Age: 3 and up) [Add to my Inquiry Basket][?]



KizPal Jessie by KIZ TOYS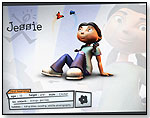 Jessie comes packaged with a USB key that provides access to Hub City and to Nuna, a magical, natural forest off the mainland in KizPlanet. Jessie is the steward of the "green" island of Nuna. She loves nature and animals, doesn't mind getting dirty, and is a mix of a tomboy spirit and a compassionate nature. With Nuna KizPals Jessie or Takoda, kids gain additional interaction points in Nuna and Hub City, unique areas for their avatar to check out, and new quests, games and adventures. Launch date: 2010. (

Watch Video) 4/14/2010 (Price: $24.99)



World of Bayala: Arelan by SCHLEICH NORTH AMERICA, INC.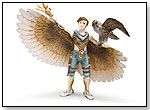 Children can immerse themselves into an imaginary world of fantasy with the Bayala collection from Schleich, complete with elves, dragons, Pegasus and unicorns. Each World of Bayala character is designed with its own animal companion. Thin tapered wings enable this duo from the new Arelan tribe to fly at high speeds and to change direction rapidly. The figure stands tall holding his falcon on his arm, showing off its detailed feathers. (

Watch Video) 3/17/2010 [Add to my Inquiry Basket][?]



Iron Man 2 Comic Action Figures Wave 1 by ENTERTAINMENT EARTH INC.

Based on the long-running comic series from Marvel, these Iron Man figures are inspired by the classic stories which spawned the movies. Launch date: March 15, 2010. 2/11/2010 (Price: $12.49; Age: 6 and up) [Add to my Inquiry Basket][?]



Omni Tech Figures™ Ryan Sheckler Action Figure by ACTION SPORTS TOYS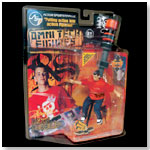 This Omni Tech figure representing professional skateboarder Ryan Sheckler features the Omni Tech Figures™ technology that enables the movement of the action figure and the skateboard both independently and together, allowing the toy to move with life-like movement and execute skateboard tricks. The key is in the high tech design of the OMNI HANDLE which gives you complete control of the figure and its board. It's simple to use, but difficult to master. (

Watch Video) 11/16/2009 (Price: $24.99; Age: 8 and up)



The Cats of Baseball by TRADE WINDS ADVERTISING INC.


The Cats of Baseball is an original character series depicting teams of cats playing baseball and their ongoing stories in cartoons, figurines, games and trading cards. "No character series has ever featured stories about cats with baseball cards, playing team baseball. The Cats of Baseball collection is designed for a wide range of children's toys and apparel," Victoria Oldham, co-president of Trade Winds Advertising Inc., told TDmonthly. Launch date: August 10, 2009. 8/19/2009 (Age: All Ages) [Add to my Inquiry Basket][?]



Uglydoll™ Glow in the Dark Ice Bat Action Figures Set by PRETTY UGLY LLC

In six colors, Pretty Ugly's Ice Bat character stands at the ready in smooth vinyl. Each figure in this series glows in the dark, adding a little flair to a collection of any size. Launch date: September 2009.
― Shana Hack, owner of Moon Rabbit Toys in Santa Fe, N.M., told TDmonthly in July 2009 that Uglydoll characters are top-selling action figures in her store, reporting average sales of 48 per month. (

Watch Video) 8/11/2009 (Price: $48.00; Age: 4 and up) [Add to my Inquiry Basket][?]



Star Wars - Clone Trooper by SIDESHOW COLLECTIBLES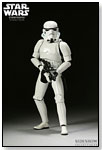 Sideshow is pleased to announce that Medicom Toy Corporation has granted 1,000 pcs of the 12" RAH Clone Trooper figure for the US market. The figure is highly authentic and film accurate, and ready to take life on your shelf in any dynamic pose that you desire. Medicom Toy's RAH body is one of the most articulated 12" figure bodies available, capable of nearly any pose that the human (or superhero) body can achieve.Each Clone Trooper figure includes interchangeable hands and a display base, and comes packaged in a beautiful window display box. (

Watch Video) 7/8/2009 (Price: $149.99; Age: 12 and up) [Add to my Inquiry Basket][?]



Wood Grain Series Qee Collection by Toy2R

The Wood Grain Style Qee Collection features figurines in a variety of sizes in both light wood and dark wood designs, each created with a unique pattern like real wood. The collectibles are available in 2.5" with keychain attachment, 8", 9" and 16". Launch date: 2009. 6/19/2009 (Age: 15 and up) [Add to my Inquiry Basket][?]



IDOLZ by IDOLZ TOYS LLC


Idolz are wearable, stackable, poseable, colorful action figures with interchangeable parts. Kids can customize Idolz by collecting and swapping accessories. "This product has all the qualities of a stylish collectible, while remaining durable enough to play with or display in many different ways. It's designed to be fun and fashionable for both boys and girls of nearly all ages," Damien Noble, president of Idolz Toys LLC, told TDmonthly. Launch date: September 2009. 5/22/2009 (Price: $9.99; Age: 4 and up) [Add to my Inquiry Basket][?]



DIY Obama Action Figure by JAILBREAK TOYS


Artists can make this action figure of President Barack Obama their own, having the creative freedom to paint, decorate and display him as they wish. The figurine stands 6" tall and has 8 points of articulation. 3/18/2009 (Price: $14.99) [Add to my Inquiry Basket][?]



Monskeys by Bigatron LLC


Monskey is a line of 2.5" collectible figures molded in smooth vinyl and decorated with the cool designs. They are a perfect addition to a desktop, dashboard, locker, backpack or keychain. Launch date: August 2008. 12/12/2008 (Price: $5.99; Age: 5 to Adult) [Add to my Inquiry Basket][?]



Lars Ümlaut Guitar Hero Action Figure by MCFARLANE TOYS

This 5" action figure is a detailed replica of the character Lars that appears in the "Guitar Hero" video game. It comes complete with spikes, face paint and a detachable guitar, and features points of articulation at the shoulders, neck, elbows, wrist, hips, waist, knees and ankles. Launch date: October 2008. 12/2/2008 (Price: $10.99; Age: 8 and up) [Add to my Inquiry Basket][?]



The Melancholy of Haruhi Suzumiya Figurine by NINGYOUSHI
On the first day of high school a beautiful girl named Haruhi Suzumiya introduces herself as having "no interest in ordinary humans". She asks for any aliens, time travelers, sliders or espers to join her in her school club: the Save our world by Overloading it with fun Suzumiya Haruhi's Brigade (the S.O.S. Brigade for short). The 4" tall Nendoroid Haruhi Suzumiya PVC figurine includes accessories and base stand. 12/1/2008 (Price: $34.00; Age: All Ages)



World of Warcraft S1 - Illidan Stormrage by DC UNLIMITED

The Illidan Stormrage Deluxe Collector Figure is 6.5" tall with a wingspan of 11" - bringing the total height to 13". The character comes from America's #1-selling PC game since 2004, World of Warcraft. 12/1/2008 (Price: $60.00; Age: 12 and up)



Ages of Action by UNIMAX TOYS


These 3.75", fully articulated historical action figure warriors are highly detailed and accessorized with accurately rendered uniforms, armor and weapons. The collections features "unique play and collectible value born of perenially compelling, historical themes and a high level of poseability," Len Gatdula, product development manager for Unimax Toys, told TDmonthly. Launch date: 2009. 11/13/2008 (Price: $9.99; Age: 3 and up) [Add to my Inquiry Basket][?]



Twisting Toyz - Elmar: Pontifical Swiss Guard by COTSWOLD COLLECTIBLES INC.


The Corps of the Pontifical Swiss Guard is a small force responsible for the safety of the Pope, including the security of the Apostolic Palace and access to the entrances to the Vatican City. It serves as the de facto military of the Vatican City. The Swiss Guard has served the popes since the 1500s. "Twisting Toyz focuses its attention on those World War II soldiers not produced by other 1:6 scale toy manufacturers. Since the company is based in Italy, their primary focus has been on the WWII-era Italian Soldier, but have plans to expand into other less-known soldiers of that time," Gregory Brown, director of marketing for distributor Cotswold Collectibles Inc., told TDmonthly. Launch date: November 2008. 11/13/2008 (Price: $60.00; Age: 14 and up) [Add to my Inquiry Basket][?]



Shockini Neutrex by SHOCKER TOYS


This poseable figurine with removable parts is part of the Shockini Robot Series. It is about 2.5" and comes with a paint set and stickers. 11/11/2008 (Price: $7.95) [Add to my Inquiry Basket][?]



Iron Man Movie Bust by KOTO WORLD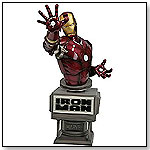 Kotobukiya and internet retailer Action Figure Xpress announce an all-new Iron Man Movie Fine Art Bust due out early in 2009. The exclusive will be limited to just 500 pieces, along with a limited edition two-pack featuring both busts packaged together with a certificate of authenticity. The bust features Iron Man in his Mark II Armor with light up repulsor hand and marquee base. Launch date: 2009. 11/10/2008 (Age: 8 and up) [Add to my Inquiry Basket][?]



Mini-Me by ModelWorks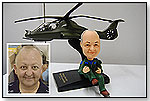 ModelWorks makes artfully crafted personalized action figures in just 10 days. ModelWorks Mini-Me separates itself from other companies by making hobby-grade models. The difference lies in the details. "We don't just sculpt a face, we capture an expression," Graeme Warring, president of ModelWorks and creator of the Mini-Me, told TDmonthly. Launch date: October 20, 2007. 10/27/2008 (Price: $99.99; Age: All Ages) [Add to my Inquiry Basket][?]



Gunn 4 Hire: Agent Indigo: Witsec 12" Figure by TRIAD TOYS INC.


Representing the Witness Security and Protection Program, this 12" figure is outfitted for action and even has a real leather gun holster plus a Black Wolffe ballistics vest. Launch date: October 24, 2008. 9/30/2008 (Price: $64.99) [Add to my Inquiry Basket][?]



Imperial Roman Legionaries by WARLORD GAMES


This set features 30 multi-part hard plastic Imperial Roman Legionaries that are 28mm tall. The unassembled unpainted figurines come with full-color waterslide shield transfers as well as extra helmets, shields, pila and more. 9/23/2008 (Price: $31.50) [Add to my Inquiry Basket][?]



Gonks by SCHYLLING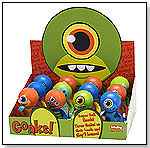 Also known as urban vinyl, Gonks have a high bounce-ball head and poseable arms. Standing 3" tall, each has its own name and personality. The collection of art toys includes Flipps, Slick, Binko, Be-Bop, Bernie and Bonko. Gonks combine "super-unique urban vinyl and distinct artwork," Kate O'Donnell, sales and marketing assistant for Schylling Toys, told TDmonthly. Launch date: April 1, 2008. 9/19/2008 (Price: $4.99; Age: 3 and up)



Hellboy 3-Piece PVC Set by DARK HORSE COMICS, INC.
In anticipation of the upcoming movie Hellboy II: The Golden Army, is this lineup of products based on Mike Mignola's original Hellboy comic artwork. The first item is a 3-piece PVC set featuring Hellboy, Abe Sapien, and Lobster Johnson. 7/22/2008 (Price: $14.99) [Add to my Inquiry Basket][?]



Lara Croft, Tomb Raider: Legend® by TONNER DOLL COMPANY


Robert Tonner is proud to present a preview of his latest collection inspired by the most successful human video game heroine according to Guinness World Records. Lara Croft, Tomb Raider: Legend® stands with her hands at the ready as she enters the TONNER CHARACTER FIGURE™ Collection. Stepping directly out of the popular Eidos™ video game, Lara Croft™ stands at an impressive 1:4 scale (app. 17" tall), possessing 14 highly engineered points of articulation to recreate her most famous action poses. Built of vinyl and hard plastic, Lara Croft™ features meticulous attention to detail such as rooted saran hair, finely sculpted weapons, and hand-painted facial detail. Created specifically for TONNER CHARACTER FIGURES™ such as Lara Croft™, Robert Tonner sculpted a new body with striking athletic proportions and newly derived jointing to maximize gaming's ultimate archaeologist. A new Lara Croft™ head sculpt was created specifically for this project. Please note the new 17" Athletic female body sculpt used in the Lara Croft™ Collection cannot share clothing with Tonner 16" fashion dolls such as Tyler Wentworth®, etc. This doll's available exclusively through Tonnerdirect.com. Launch date: 2008. 7/10/2008 (Price: $124.99; Age: 12 and up)



The Chronicles of Narnia: Prince Caspian Action Figures - Asterius by PLAY ALONG INC.

The authentic, articulated battle action figure is modeled on a 3-3/4" scale. More than 25 different collectible heroes, villains and creatures are available in the Narnia action figures line. Launch date: Spring 2008. 6/4/2008 (Price: $6.99; Age: 4 and up) [Add to my Inquiry Basket][?]



Master Assassin by STIKFAS/SAIZON


The action figure is extremely poseable, providing a wealth of creative possibilities. "The generic design provides a blank canvas for kids to create their own action figure," Martin New, director of sales and channel marketing at Stikfas/Saizon, told TDmonthly. "The patented ball and socket joints enable real life poses and are being used more and more by kids who want to learn stop motion animation." Launch date: July 2008. 6/4/2008 (Price: $11.00; Age: 8 and up) [Add to my Inquiry Basket][?]



Wonder Woman 1:4 Scale Museum Quality Statue by DIAMOND COMIC DISTRIBUTORS


The 18" resin statue is sculpted on a 1:4 scale. The figure carries a shield, sword, eagle-shaped axe and lasso, and is dressed in a fabric outfit consisting of a faux-leather bodice, a flowing cape and star-patterned briefs. The exclusive, limited edition statue includes a Certificate of Authenticity and is packaged in a four-color box. Launch date: November 5, 2008. 4/7/2008 (Price: $295.00) [Add to my Inquiry Basket][?]



Shrek® Strech N' Scream by MGA ENTERTAINMENT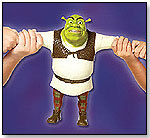 The 14" tall action figure can bend, stretch and stand on his own two feet. He even speaks when he is being stretched. 3/20/2008 [Add to my Inquiry Basket][?]



Clics Characters - Funny Farmers by TOYLINKS INC.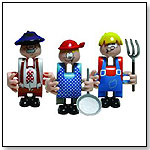 The funny farmers set includes three little standing farmers, two of which are equipped with a pitchfork and a frying pan. 2/12/2008 (Price: $8.95) [Add to my Inquiry Basket][?]



Lord Rama Action Figure by KRIDANA LLC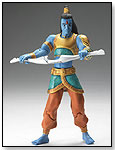 This 7"-tall action figure with 11 points of articulation is designed to help children experience the adventure of the Indian epic Ramayana. The toy comes with a Rama Mini-Comic that reveals Rama's time of exile in the forest, his efforts to save his wife, and the lessons he imparts to and learns from his family as he battles for his royal title. 1/30/2008 (Price: $14.99; Age: 8 and up)



Deluxe Burger King™ by RUBIE'S COSTUME COMPANY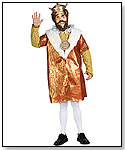 The standard-sized figure comes with a robe, Burger King mask and medallion. 1/29/2008 [Add to my Inquiry Basket][?]



Ibuki by SOTA TOYS INC.

Ibuki is part of the Street Fighter resin statues line. The 12" scale statue depicts Ibuki – an average adorable high school girl who's also a fierce ninja fighter – fresh from combat. Her pants are slightly torn and she is looking over her shoulder, possibly at her latest foe. The limited edition statue is hand numbered individually. Launch date: April 2008. 1/8/2008 (Price: $109.99) [Add to my Inquiry Basket][?]



Thurbard with Horse by RACKHAM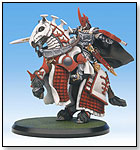 This miniature piece depicts Thurbard charging ahead on his horse, dressed in full armor and equipped with a sword and shield. A miniature of Thurbard standing alone is also available. Launch date: April 2008. 1/8/2008



Spiderwick Chronicles Hogsqueal Deluxe Action Figure by iTOYS INC.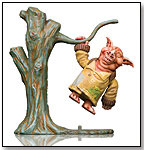 The deluxe action figure is based on the movie "The Spiderwick Chronicles." Other action figures in the line include Jared Grace, hobgoblins, Mulgarath and Red Cap. The deluxe action figures will be offered as a pack of twelve. Launch date: February 2008. 12/19/2007 (Price: $9.99) [Add to my Inquiry Basket][?]



The Bounty Hunter Series: Boba Fett by KOTOBUKIYA / KOTO INC.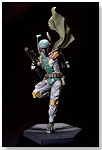 The replica of Boba Fett stands 11-3/4" tall in a dynamic combat pose, simultaneously flying and firing his flame thrower. He wears an intricately replicated Mandalorian armor, in the fashion of "Star Wars Episode VI: Return Of The Jedi." Each of the six bounty hunters in the series includes a special collectible part that can be assembled with the other five collectible parts to create a full size Darth Vader ARTFX Statue. Fett will include Darth Vader's left arm. Launch date: April 2008. 11/30/2007 [Add to my Inquiry Basket][?]



Matthew Alexander Henson by HISTORY IN ACTION TOYS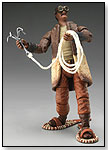 Matthew Henson was the first American to discover the North Pole alongside Robert Peary. The articulated action figure wears fur, goggles and snow shoes, and carries a grappling hook, an ice axe, a sextant and a rope. "This action figure is helpful in teaching African-American history to kids," History in Action Toys Sales and Marketing Officer Geda E. Fernandez told TDmonthly. 11/15/2007 (Price: $24.95; Age: All Ages)



Warbird Action Figure by MARVEL ENTERTAINMENT GROUP INC.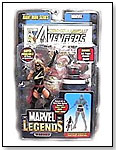 The 6" tall PVC figure features rubber hair and a rubber sash. The figure also comes with a Giant Man lower torso piece. Launch date: July 2006.
- Highly unusual for a female figure, Warbird boasts 44 articulations, including ball joint shoulders, bicep twists, double articulations at the knees and elbows and more.
- Originally known as Carol Danyers, the character became Ms. Marvel in the first issue of her own series, and then came back as Warbird in The Avengers.
- Marvel comics was founded in 1939, and released its first issue, Marvel Comics #1, the same year. 11/5/2007 (Age: 3 and up)



Pinky Street - Series 6 O-hara PK017 by DRAGON MODELS LIMITED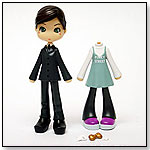 Brown-haired, green-eyed O-hara comes dressed in a black suit with black high-heeled shoes. She also comes with an alternate outfit: a white turtleneck, a pale green dress, black pants and purple shoes. Additional accessories are included. Launch date: August 2007.
— Pinky Street 5" figures are collectible, interchangeable toys based on Tokyo street fashions and Anime.
— The dolls' heads, hair, torsos, legs and various clothing articles can be swapped to create new outfits, looks and characters.
— The Pinky Street figures are compatible with 1:18 scale dollhouses, furniture, vehicles and accessories. 11/5/2007



Classic Dance Clea by BELLA! PRODUCTIONS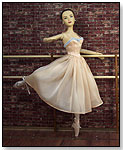 This limited edition Clea Bella doll stands 16" tall en pointe. She is made of full-body vinyl and comes fully articulated. A barre is available separately. Launch date: Summer 2006.
— The costumes and accessories of all dolls in the Clea Bella collection are designed to be interchangeable.
— Christina Bougas designed the dolls to specially capture the form, grace and spirit of dancers.
— According to Nielsen TV ratings, reality dancing shows such as "Dancing With the Stars" and "So You Think You Can Dance" continually score high among the 18 to 49 age group. "So You Think You Can Dance" was even renewed for a fourth season in the midst of its third season. 11/5/2007 (Price: $78.99)



Dark Angel MAX Series X5-452 with Motorcycle by ART ASYLUM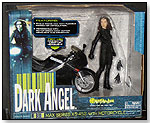 This beautiful 5 ¾"-tall action figure of Jessica Alba in her role as Max Guevara from the "Dark Angel" TV series has hidden hip articulation and comes with a pair of replaceable hands. The motorcycle has rev-up speed-away action, a headlight and a kickstand. 9/17/2007



BossMan Action Figure (Clown / Devil Version) by HAPPY WORKER INC.

The 6" BossMan can be a workplace hero or villain. He comes with three interchangeable Bossy Mood Faces (Office Clown, Boss from Hell and Serious Boss faces), a Wisdom Amplifier (megaphone), a Magical Management Stogie (cigar), a Wireless Worker Leash (cell phone) and more. BossMan even comes with a manual detailing his powers, vulnerabilities and catchphrases. 9/4/2007 (Price: $14.99; Age: 15 and up) [Add to my Inquiry Basket][?]



Legend of Drizzt Scenario Pack by WIZARDS OF THE COAST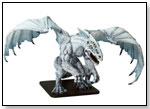 This enormous expansion for the popular D&D Miniatures game features a nearly 1' white dragon and two epic warriors: the dark elf Drizzt and the barbarian Wulfgar. Kids who already play D&D Minis will love this epic expansion, and those who enjoy dragons and fantasy will delight in the collectability of this product. These collectible figures require the D&D Miniatures Starter Set to play the D&D game. Launch date: November 2007. 8/15/2007 (Price: $49.99; Age: 12 and up) [Add to my Inquiry Basket][?]



Samson Spirit Warrior by ONE2BELIEVE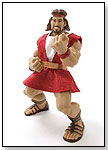 This action figure helps bring Samson's Tale of Glory to life for children. He stands 13" tall and comes with a miniature storybook titled, "Samson, the Strongest Man to Ever Live." Launch date: August 1, 2007. 8/13/2007 (Price: $24.99; Age: 3 and up) [Add to my Inquiry Basket][?]



Diorama Insert Kit by MINI MAG STANDS & DISPLAYS


This is our Diorama Insert Kit that works with Hasbro?s Jabba™ and Cantina™ 3-D Display Dioramas. These color matched base inserts simply slide under your existing display diorama and enables you to use our color matched Mini Mag Stands™ to magnetically secure your action figures through the bottom of the diorama. 7/16/2007 (Age: 6 and up)



JunPo - #5 Axl by UNKL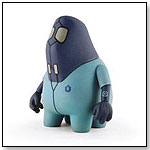 Axl, a crab fisherman by day, takes on the specialty task of deep sea recovery and has completed 205 missions. His tool of choice is the Tallen 205. Launch date: July 2006. (

Watch Video) 7/13/2007 (Price: $34.99; Age: 15 and up) [Add to my Inquiry Basket][?]



American West by WORKSHOP TOYS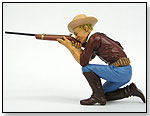 The historically accurate western figures are aimed at both boys and girls. 6/7/2007 (Price: $5.00; Age: 5 and up)



Noah's Pals by Caboodle! Toys LLC (Noah's Pals)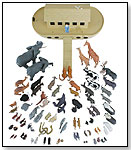 Assembling a top-notch zoo in the playroom just got a little easier. These well-crafted, realistic looking, humorously named animals are packaged as a pair — a male and female of each species. The cards that accompany the animals detail information about the habitat and size of each species. All animals are built to a consistent scale of 1:24. "Each animal pair is packaged with an educational ID Card that contains a unique secret scratch code, similar to Webkinz. When collectors gather and register the entire series, Caboodle! Toys rewards their diligence by sending a Caboodle! — a box of special, exclusive rewards," Co-founder Steve King of Caboodle! Toys told TDmonthly. Noah's Pals was a spring 2007 Parents' Choice Approved award winner. Launch date: February 2007. 6/5/2007 (Age: 3 and up)



Coriander by PARADISE HORSES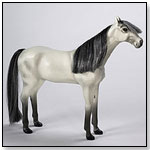 Hello. My name is Coriander and I'm a fleabitten gray horse. As my name suggests, I am a little spicy. I love adventure and am full of life. I'm an eventer with tremendous stamina and have mastered the three disciplines of dressage, show jumping and cross country. There is no jump too high and I don't spook easily. I look forward to racing through the woods and the challenge of unforeseen obstacles. However, I am just as confident in the dressage arena — channeling my energy into beautiful movements. Coriander is a fully poseable horse with a brushable mane and tail, and comes with a halter, comb and carrot. This 1:9-scale horse's dimensions are 10" w x 10.5" h x 3" d. (

Watch Video) 4/27/2007 (Age: All Ages) [Add to my Inquiry Basket][?]



Almighty Heroes Noah Pre-School Figure by FAMILY VALUES LLC

The poseable figurine features Noah with his staff and animals. It includes accessories and a fully illustrated Almighty Heroes storybook. 3/14/2007 (Price: $12.99; Age: 3 and up)



Knight Lights ? Sir Reginald Action Figure by NORSEMEN ENTERTAINMENT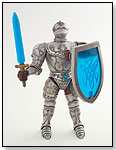 Standing approximately 10" tall, Knight Lights are durable and made for action. Their arms and legs are fully poseable and the body swivels at the waist. LED lights illuminate the eyes, shield and weapon when a hidden on/off switch is engaged. The weapon and shield are removable, and additional interchangeable weapons can be purchased separately. The knights use two AAA batteries (not included). Sir Magnus is also available. They are "extremely durable for withstanding even the toughest quests from any young squire or maiden," Ray Klein, director of operations for Norsemen Entertainment, told TDmonthly. Launch date: May 1, 2007. 3/1/2007 (Price: $18.95; Age: 6 and up) [Add to my Inquiry Basket][?]



Transformer Generation One Keychain - Bumblebee by BASIC FUN INC.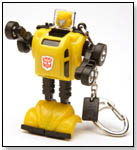 In preparation for the anticipated 2007 Transformers movie, this keychain transforms from robot to vehicle and features a classic Transformer character. Brawn, Windcharger and Cliffjumper are also available. "The play value of these products, in a licensed format and with a price point of under $5.00, gives them a lot of appeal to any retailer or consumer," Jenn Devine of Basic Fun told TDmonthly. Launch date: January 2007. 12/14/2006 (Price: $4.99; Age: 5 and up)



1:6 Scale Real Bark Canoe ? 36" by MANITOU FREE TRADERS LLC


For play or display, this canoe model actually floats. It is constructed in the traditional Indian pattern of North Canoe and has incredible detail that will impress any collector. It can serve as a great teaching aid for home or school. The canoe comes with two spears, two paddles and two pack baskets. It is made in China and produced in a limited edition of 300. Retailers can order a single or a master carton of four. The canoe retails for $175 to $200 (quantity discount in master cartons). Warning: small parts. 9/20/2006 (Age: 6 and up)



Action King Ghidorah by THG INC.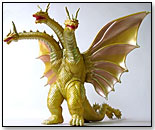 This cool vinyl figure featuring one of the popular Godzilla monsters is a perfect addition to a Godzilla collection. From the 1998 "King Ghidorah" movie, 11"-tall King Ghidorah comes with 18.11''-long wings. The figure can be put into different poses by rotating the three heads and necks, the wings and the bottom of the legs and tails. 8/10/2006 (Price: $40) [Add to my Inquiry Basket][?]



Fawnee Talking Action Figure by CASTLEBERRY TOYS INC.

Fawnee is the disabled doe who gently assists children all over the world and takes them to Healing Stream Station to wish for their dreams. Hear three custom sounds with the voice of Fawnee. No batteries needed. 6/9/2006 (Price: $8.98)



Lord Commander Coleman Stryker by SOUTHERN ISLAND LLC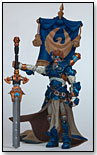 Lord Commander Coleman Stryker is the greatest warcaster serving the noble nation in the world of "Warmachine." Here, the very earth shakes during fierce confrontations as six-ton constructs of tempered iron and steel slam into one another with the destructive force of a locomotive. Lead-spewing cannons chew through armor plating as easily as flesh, and a tempest of arcane magics sets the battlefield ablaze. The 6.1" commander comes with a Cygnar flag with 9" base, a Stryker sword, a removable cape and a pistol. (

Watch Video) 2/7/2006 (Price: $19.99)



Tech Deck Dude Big Bounce Action Set by XCONCEPTS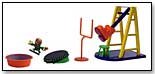 Kids can get their dude moving with this active action set. A swinging boot gives Tech Deck Dude a good kick in the rear. Then he bounces off a trampoline and into a pool. The set comes with a Dude, swinging boot, trampoline and pool. As a bonus, a goal post is included so Dude can score as he soars. 1/6/2006 (Age: 9 and up)



The Original Huck Doll by ORIGINAL HUCK DOLL NSM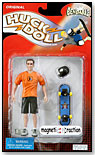 This plastic figure, dressed in a non-assuming white T-shirt, blue shorts and skater shoes, can ride his included skateboard with ease due to the magnetic traction in his soles. He comes with a hat and is bendable, too. (

Watch Video) 1/5/2006 (Age: 4 and up)



Xiaolin Showdown Action Figures by TOY PLAY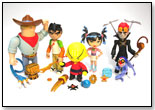 This assortment of fully articulated 5.5" colorful action figures was inspired by Warner Bros. Animation's Emmy Award-winning television series Xiaolin Showdown. They come with prized Shen Gong Wu accessories. 12/9/2005 (Price: $6.99; Age: 6 to 11) [Add to my Inquiry Basket][?]



Spider-Man by CORGI USA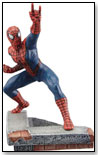 Corgi USA acquired the license from Marvel Entertainment Inc. to produce exclusive high-end collectible metal figurines of some of the hottest characters in the comic book world. Corgi's 1:12-scale (approx. 6") metal Spider-Man will stand the test of time. Produced in very limited quantities, he and other highly detailed figures will be priced to encourage consumers to collect the complete line. Each character will be produced in 3D along with alter ego figures and adversarial characters so collectors can build a comprehensive collection. Other figures will include Captain America, Hulk, Thor as well as other heroes and villains. Launch date: February 2006. 12/9/2005 (Price: $50.00; Age: 14 and up) [Add to my Inquiry Basket][?]



Keroro Gunso by KAIYODO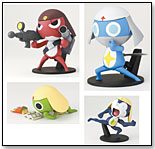 Starting February 2006, these little anime action figures will be available in the United States, through Diamond Distributors. They're based on the anime series "Keroro Gunso," better known here as "Sgt. Frog." Each 3" to 4" tall action figure includes bonus parts and faces and a poseable display stand. 9/21/2005



Ultrarama by CONTACT COLLECTIBLE DISPLAY SYSTEMS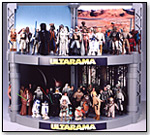 Ultrarama is the world´s first modular, stackable, expandable system for displaying action figures, from the newest Star Wars figures to the most vintage collectors' items. One Ultrarama can display up to 80 figures (it´s 18" by 23" by 10"). It comes with 72 mounting pegs, 48 for 3 3/4" figures and 24 for 6" figures. Background scenes slide in and out from the rear, and it´s easy to make customizable ones. 6/30/2005 (Price: $27.95; Age: 8 and up)



Mystery Solving Crew Gift Set by EQUITY MARKETING INC.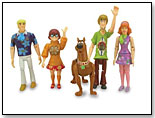 This package includes the entire mystery solving team, now all you need is a villain.
-- This is a top-selling item on Amazon.com?s action figure category in April 2005.
-- According to Slate.MSN.com, ??Scooby-Doo? is the most enduringly popular cartoon in TV history.?
-- This product received an average of 4 out of 5 stars by reviewers on epinions.com in April 2005. 4/29/2005 (Price: $12.99; Age: 3 and up)



Halo 2 Series 3 by RC2 BRANDS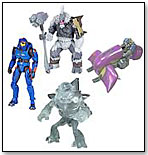 Building on the success of its popular series of Halo action figures, RC2?s JoyRide Studios brand is releasing an all-new series of highly-detailed, fully-articulated figures and vehicles under its exclusive license to produce figures for Halo games. The new Halo 2 action figures offer game fans and collectors precision-driven authenticity and detail with over 24 points of articulation. JoyRide Studios was the first company to bring a third-dimension to popular game characters. Figures in the Series 3 Collection include, Blue Spartan, Tartarus, Ghost w/ Brute and a Special Ops Grunt. 4/18/2005 [Add to my Inquiry Basket][?]



Ghost in the Shell Action Figures by YAMATO USA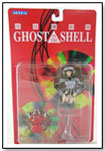 Shirow Masamune's cyborgs jump from the screen into your hand with YAMAMOTO USA's Ghost in the Shell action figures. The likes of Motoko Kusanagi, Batou and the Puppetmaster are ideal for any die-hard Ghost fan and collector. The figures come in mini sizes (3" to 4") and larger (6.5" to 7"). 3/3/2005 [Add to my Inquiry Basket][?]



Marvel Mystery Bags by VISIONARY CONCEPTS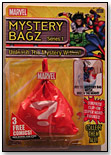 Marvel Mystery Bags feature a Marvel character in every bag. The only problem? It?s a mystery who you?ll get. See, each character is sheathed in a big plastic bag with a question mark on it. When you place the bags in warm water they disappear ? poof! ? and one of ten Marvel comic characters is revealed inside.
3/1/2005



Power Conkers by GAMES PLAY UK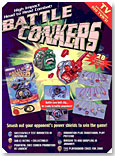 These spooky ghoul action figures are designed to break apart when struck. Each player holds a Power Conker at arm´s length and takes turns swinging at his opponent. Hit the right release point and a section of the face falls off. The first player to remove his opponent´s face wins the battle. Reassemble and play again! This innovative game of skill is monstrous fun. - Aire Norell 1/17/2005 [Add to my Inquiry Basket][?]



Toypresidents™ by TOYPRESIDENTS INC.


Retailers have been extremely busy keeping up with the ever increasing demand for presidential historical memorabilia from collectors, students, and gift buying consumers. The recent additions to Toypresidents™ include new U.S. political leaders and First Ladies. The first to join their husbands in the Toypresidents oval office are First Ladies Laura Bush, Hillary Clinton, and Jacqueline Kennedy. In addition, Arnold Schwarzenegger is also introduced as the line's first U.S. Elected Official. Also newly inaugurated into the already established Toypresidents™ line-up are Dwight Eisenhower, Harry Truman, Ulysses S. Grant, Woodrow Wilson, and Andrew Jackson. THIS COMPANY IS NO LONGER IN BUSINESS 1-21-09. 12/29/2004 (Price: $29.95)



Achilles by MAHDAVI TOYS INC.

Achilles and other legendary heroes of the Trojan war come to life with these detailed and realistic action figures. Especially popular due to the recent resurgence of interest in the Greek classics, these collectible figures appeal to a wide range of hobbyists and history buffs, as well as providing sophisticated imaginative play. - Aire Norell 12/10/2004



Ladder 49 Action Figures by PLAN-B TOYS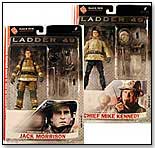 The hit movie ?Ladder 49,? starring John Travolta and Joaquin Phoenix, has spawned a line of action figures released by Plan-B Toys. Mike Kennedy (Travolta) and Jack Morrison (Phoenix) are the lead 6? figures in this four-pack ($9.95 each). All come with helmets, SCBA air tanks, ropes, fire hoses, and other accessories that will keep kids busy for hours. ? Dennis Foley 12/7/2004 [Add to my Inquiry Basket][?]



Samurai Warrior by DUSTY TRAIL TOYS

Carrying on the company´s tradition of creating highly detailed historic military and mythic figures, the Samurai Warrior is based on the legendary figure, ?The Arrow Cutter.? Collectors will be impressed by the many historical details such as a Tachi sword, Kabuto helmet, detailed lacing armor and Suneate shin guards. - Aire Norell 12/3/2004



DAREN®-the-Lion by MAESTRO TOYS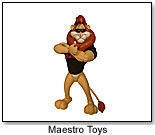 MAESTRO Toys has partnered with D.A.R.E. America (Drug Abuse Resistance Education) to produce a new line of action figures portraying D.A.R.E. America´s street-smart mascot, DAREN®-the-Lion. The first series consists of two 7" action figures: "Graduation DAREN," complete with Cap and Diploma, and "Cool DAREN," wearing sunglasses and a "thumbs-up" to show pride for saying "no" to drugs and violence. 12/3/2004



World Stars Three-Pack by ODYSSEY MARKETING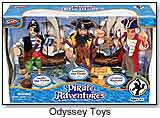 Packs of three of the company?s popular poseable figures are packaged in exciting themes, such as Pirate Adventures, Space Heroes, Medieval Knights and American Patriots. Each figure comes with realistic accessories, and the packs also contain biographical information on each character, making collecting fun and educational. - Aire Norell 12/3/2004 (Price: $17.95) [Add to my Inquiry Basket][?]



The Original Woman Action Figure by OMEGA7 INC.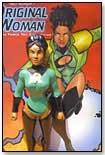 Original Woman is ready to fight crime and discrimination in your neighborhood! The Omega-7 Super Hero Universe action figures are based on the comic book by Alonzo Washington, promoting justice and freedom among all peoples. The series is unique in dealing with strong reality-based issues, such as drugs, crime, and HIV. - Aire Norell 12/1/2004 (Price: $16.00)



Ferrari Formula One by COSSTAR, INC.

When it comes to speed and precision, Ferrari Formula One cars are unquestionably the ultimate choice. Now, the faithful 1:10th scale Ferrari F2002, driven by five-time world champion Michael Schumacher, is available to you.

Officially licensed, this R/C Ferrari product is an authentic reproduction of the original trophy-winning Ferrari F2002. It comes in kit form and is semi-assembled with an approximate build time of 2 hours. Decals from 2002 Ferrari sponsors Fiat, Shell, Vodafone, and Bridgestone are included for you to further endorse your car.

Radio-controlled through an ergonomically-designed joystick, this model performs all the tasks just like the real thing. With adjustable spoilers, exceptional traction, and fully digital proportional steering, the car accelerates to a speed of 35KMH! 12/6/2004 [Add to my Inquiry Basket][?]



Creepsters™ by PLAYING MANTIS INC.


A new line of vehicles designed specifically for youths will be releasing in July under the Playing Mantis name. These glow in the dark toys have die-cast chassis and goofy, scary sculpts. Awesome illustrated playing cards with the Creepsters biography and powers on the back of the package add to the collectibility?and fun to play with to! Also, coming in fourth quarter, look for the Skull Hide Out™ and Screamin? Jaw Jumper Playsets. 1/6/2005



Catalog Request Form
THIS BANNER IS AN AD:
---
---