Article Tools:








TDmonthly´s July Recommendations
Here it is: a fresh batch of products TDmonthly recommends for the month of July. We talked with a dozen stores across the country (Philadelphia, Denver, Seattle, St. Louis) to discover what products are selling well in addition to those we wrote about last month.
Butterfly Pavilion by Insect Lore was talked about quite a bit, both for girls and boys, ages 5 to 11. As for Radica?s 20Q Challenge, ?I sold it out a few times already this year,? explains Stephanie Luckerath of Imagination Toys in Seattle. For boys and girls ages 5 to 7, the Block-N-Roll marble run is ?The best marble run we?ve been able to find,? according to the owner of Super Dairy Boy. Likewise, the Blokus board game is intriguing kids (and adults as well). For the older set, Resident Evil 4 (it?s rated M, but a lot of parents are letting their kids play it) and the Harry Potter video games continue to sell (and don?t forget, the next Harry Potter movie is coming out in November).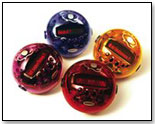 MSRP: $19.95

Age Range: 8 and up





This all-knowing handheld features "artificial intelligence" and can read minds. Players simply think of something, and then answer a series of questions. If the machine guesses within 20 questions, it wins. "20Q is an artificial intelligence, an electronic toy, a website and a phenomenon. Teachers everywhere…tell us how much fun it is to use 20Q with early readers in their classrooms, and as a motivator and reward for older kids," Radica USA told TDmonthly.
— "A travel game we have for older children is 20 Questions. … the whole family can enjoy this one," said Peter, owner of Mr. Toad's Toy Company in Naples, Fla.
— "The most perfect gift imaginable," said DeeDee McMillen, co-owner of McMillen's Magic in Trenton, N.J.
— Retailers have told TDmonthly that 20Q answers this pertinent question: What toy with wide appeal will boost my monthly totals? Since 20Q seems poised to do it again in 4Q, it's been honored with a TDmonthly Top Seller 2007 award.

ToyDirectory Product ID#: 3083

(added 3/1/2005)

.

AD
---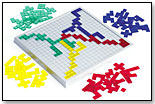 Europe´s 2002 game of the year, Blokus is a strategy game for the family. It's similar to the ancient Go Game — the board is a grid and players use their pieces to try to control as much territory as possible. The game pieces are in four, 21-piece sets of varying shapes. Each player chooses a color and works on expanding his territory on the board while blocking others from doing the same. Each new piece laid down must touch at least one other piece of the same color, but can only touch at corners, not along edges. The game ends when all players have been blocked from laying down more pieces. Points are deducted for pieces not played, and the player with the highest score at the end, wins. Blokus comes with a game board with 400 squares, 84 game pieces (red, green, blue and yellow), and instructions.

— In spring 2007, Sally Lesser, owner of Massachusetts' Henry Bear's Park, called Blokus a "consistent best-seller" at her three stores. It's also tops at Juggles in Wakefield, R.I., and Kazoodles in Vancouver, Wash. Six of 63 retailers named Blokus as their overall best seller in September 2008. Three of 52 retailers named Blokus as one of their overall top sellers in November 2008.

Blokus is no longer distributed by Educational Insights as of 12/4/08.


― "No. 1 is Blokus," Linda Hanzelko, owner of

Timmy's Toy Chest

in Lake Mary, Fla., told

TDmonthly

when asked about best-selling games in early 2009. "It's an easy sell. It's one that people come back later and say 'You were right.'" In late 2009, Lori Hershman, owner of Evan's Toy Shoppe in Hamden, Ct., estimated sales of about 34 units monthly. Six of 38 retailers called it a best-selling game in Feb. 2010, selling from three to 150 units per month.

ToyDirectory Product ID#: 3721

(added 5/27/2005)

.

AD
---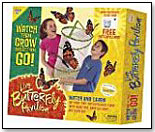 Bring nature inside and witness the wonder of the butterfly life cycle with this amazing experience. The roomy 2-foot-tall Butterfly Pavilion habitat "pops-up" easily, looking like a Chinese lantern. Hang it from a string or set it on a tabletop for best display. The breathable see-through mesh and zippered entry allows easy access for care and feeding. The Butterfly Pavilion is a 2004 Teacher´s Choice Award winner.

ToyDirectory Product ID#: 3814

(added 6/21/2005)

.

AD
---





MSRP: $16.50

Age Range: 6 to 12Launch Date: January 1999Gender: Boys And Girls





Block N Roll is an imaginative marble maze construction system for kids. With wide and sturdy pieces, Block N Roll can be built into spectacular structures that allow marbles to roar through ramps and tunnels. Block N Roll is also compatible with other major construction blocks such as LEGO and DUPLO. It has won numerous awards, including the Parent´s Choice Award.
— Bill Raymont, husband and lunch companion of the store owner of Toy Crossing in Harbor Beach, Mich., said this product was quite popular at the store.
— Phil Wrzesinski, president of Toy House and Baby Too in Jackson, Mich., said his store has done especially well with marble products in general recently and that Block N Roll was one of the best selling products of this kind.
— Sallie Kashiwa, owner of Timbuk Toys Inc. in Denver, said this marble run is unique in that it is more horizontal than vertical.

ToyDirectory Product ID#: 1420

.

AD
---




MSRP: $39.95

Age Range: 17 and upLaunch Date: January 2004Gender: Boys And Girls





Resident Evil 4 is a terrifying new chapter in the world-renowned survival horror series. Available for both the Nintendo GameCube and Sony PlayStation 2, the game features brand new features, enhancements and exciting surprises. Play as Leon S. Kennedy as he journeys to a mysterious village in Europe to save the President's missing daughter. Unimaginable horrors and shocking surprises await.

ToyDirectory Product ID#: 3815

(added 6/21/2005)

.

AD
---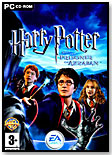 MSRP: $27.95

Age Range: 6 and upLaunch Date: January 2004Gender: Boys And Girls





The latest in the Harry Potter series for Nintendo, Playstation and Xbox is based on the third book (and movie). Players encounter new characters and creatures, engage in a variety of subquests, fly on a Hippogriff, explore previously unseen areas of Hogwarts and take on their friends in multiple two-player challenges, as they partake in the most exciting and challenging Harry Potter video game adventure yet.

ToyDirectory Product ID#: 3816

(added 6/21/2005)

.

AD
---
Catalog Request Form
THIS BANNER IS AN AD:
---
---