Article Tools:








New and Notable Toys: Tween
Check out these noteworthy toys.
3D Head Case Wall Art by FASHION ANGELS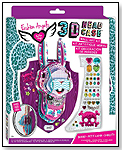 Looking for unique, and interesting décor for your tween's room? It's easy and affordable to get the latest in modern interior design trends with the 3D Head Case™ Wall Art Kits by Fashion Angels. Simply punch out and follow the instructions to slide the bright and colorful patterned pieces together to form the coolest cruelty-free, cardboard wall décor. Then use the decorative stickers, gems, and puffy glitter appliques included with the kit to create the perfect accent and customize your Head Case. Remember: You don't have to be a head case to love our Head Case Wall Art kits… but it helps! Each Kit Includes: laser-cut puzzle boards, puffy glitter sticker sheet, decorative gems, paper flower, charm, lace trim, and instructions. There are 4 styles of Head Case Wall art kits - choose from a deer, dog, cat, or bunny – or collect them all to make a major statement (4 styles sold separate).
Awards: 2015 TDmonthly Top Toy Award 5/28/2015 (Price: $9.99; Age: 8 and up) [Add to my Inquiry Basket][?]



Twisties 7" Carded by PLAY VISIONS INC.


Totally new concept in hair adornment for girls. In seconds girls can wrap their hair inside the coils and have an instant hair accessory. As well, they can connect together to form an interesting myriad of spirals and coils all over their hair to create beautiful masterpieces. Comes with 3 pieces of 7" length per blistercard. 3/18/2015 (Price: $7.99; Age: 3 and up) [Add to my Inquiry Basket][?]



Games for Girls by SUGAR LULU


Two new titles have been added to our bestselling Games for Girls line—also packaged in pretty patterned collectible tins of course! Perfect for sleepovers, camp, parties, and more!
Any girl can be a drama queen when she wants to be. With Drama Queens, girls can be silly, crazy and wacky as they act out what's written on their cards. It's a super sweet spin on the classic game of charades.
Your classic deck of cards just got 10 times better! Decked Out includes 52 pretty patterned classic cards, with instructions for tons of ways to play fun games!
Other games include: Truth or Dare, M.A.S.H., This or That and Fortune Teller 1/7/2015



Assorted Color Rhinestone Cheerleader Necklaces by COOL JEWELS WHOLESALE FASHION JEWELRY


These Assorted Colored Rhinestone Cheerleader Necklaces feature a silver ball chain with a silver cheerleader and pom poms assented with colored rhinestones. The legs of the cheerleader are moving parts that can swivel.
Cost $2.30 /Necklace
Easy $6.99 - $9.99 retails
See our other Rhinestone jewelry by clicking here http://www.cooljewels.com/Jewelry-Crystal.aspx to visit the Cool Jewels® website. 6/27/2014 [Add to my Inquiry Basket][?]



Bo-Po by WORX TOYS INC.


Bo-Po is brush on, peel off nail polish, a kid friendly polish that peels of in seconds without the use of harsh removers. Bo-Po comes in 10 colors and has a spill-proof container.

2/7/2014 [Add to my Inquiry Basket][?]



Marked Private Invite Bandz by MARKED PRIVATE


Marked Private has created a totally new and exciting concept: We've tied physical products to a safe, fun and engaging, invitation-only, online social networking site for tweens. We've started with cool wristbands tied to two distinctly different, yet related, online experiences: MP's Party HubTM for tween parties, and MP's Friendz HubTM for an ongoing social networking experience.

Introducing Marked Private Invite BandzTM - the ticket into the MP Party Hub! Each band comes with it's own unique, private code which gives Guests an all-access pass to the Host's custom online party page. There, Host and Guests can connect about the party, RSVP, share photos and video, take party polls, add fun widgets, chat, and more in a safe and private online hub of activity around the party. The main Invite Bandz kit comes 8 Bandz, Invite Cards and Envelopes for Guests plus a bonus band for the Host. The Add On Kit comes with 4 Guest Bandz, Invite Cards and Envelopes.

After the Party, friends can keep the connection going 365 days a year in the Friendz Hub - Marked Private's safe, cool online social network. Marked Private Friendz BandzTM allow kids to invite more friends to join the extremely engaging Hub. Each wristband comes with its own unique and private code that allows friends to link together and interact safelyonline.

Markedprivate.com's patented technology is 100% COPPA compliant and is fully dedicated to children's online safety.

2/5/2014 (Age: 7 and up) [Add to my Inquiry Basket][?]



Sticky Mosaics® Jungle Adventure by THE ORB FACTORY LIMITED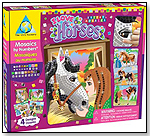 Follow a simple numbered legend and add over 2100 sparkling jewels and tiles. Includes 4 sparkling projects. 11/27/2013 (Price: $16.99; Age: 5 and up) [Add to my Inquiry Basket][?]



CharlieDog Collar Bracelets, for People by CHARLIEDOG AND FRIENDS LLC


Our bracelets are colorful "collars" embroidered with the single word: "Adopt". Launch date: September 2012. 10/10/2012 (Price: $10.00; Age: 3 and up) [Add to my Inquiry Basket][?]



MOGO Shades by MOGO DESIGNS, INC.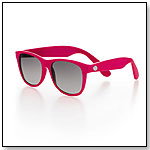 MOGO Shades are the perfect tween accessory featuring retro styling and hot neon colors. Each pair of Shades will hold 2 MOGO Charms - ready for instant personalization. "MOGO Shades let you show the world how you're feeling, what you love or maybe you just want to wear your initials," Katie Elliott, Operations Manager of MOGO Designs, told TDmonthly. Launch date: October 2009.
Awards: 2011 Dr. Toy's Best Picks New Products; 2011 Parents' Choice Fun Stuff Award; 2012 The Next Big ZING Award, Kid's Category; 2012 Mom's Choice Award, Arts, Crafts & Hobbies 5/11/2012 (Price: $10.00; Age: 8 and up)



Angel Kisses Nail Pen by PIGGY PAINT LLC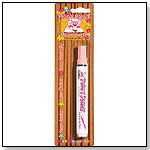 Soft, Light Pink Nail Polish. Piggy Paint Nail Pen has a felt tip for easy coverage and quick drying results. Piggy Paint Nail Pens are packaged as shown. 4/30/2012 (Price: $8.99; Age: 3 and up)



The Girl Game by LATE FOR THE SKY PRODUCTION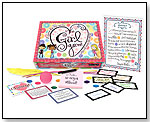 A game for the Girls who will Rock the World. Girls gather their BFF's and get ready for LOL fun. The Girl Game is a game for fun loving "Tween" girls who love to laugh. Draw activity cards and take the challenges. Earn Character cards to fill in the Storyboard. Some of the cards are played to keep; others are played hard to give away. When the game ends every girl reads her story aloud. " The Girl Game is made in the USA, printed with vegetable based inks and made using recycled paper," Carla Miller, Late for the Sky Production Co., told TDmonthly. Launch date: May 2012. 4/27/2012 (Price: $15.95; Age: 8 to 12) [Add to my Inquiry Basket][?]



Paradox Box by FAT BRAIN TOY CO.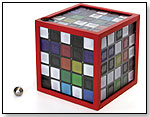 Drop the shiny metal marble sphere into the Paradox Box. Guide it through the blind maze. Can players find the opposite exit without losing THEIR marbles? It's a mental workout players can't see coming - so deceiving they'll wonder where in the heck that marble's going. Just maybe they'll learn the secret...The one and only Paradox Box. Includes 1 metal sphere, 1 Paradox Box. Launch date: August 2012. 4/13/2012 (Price: $29.95; Age: 8 and up)



Umagine Bizu Bead Style Studio by SPIN MASTER TOYS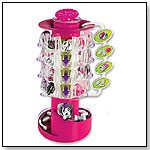 Experience a whole new twist on accessory design with the Umagine Bizu Bead Style Studio. This must—have style center lets kids store, select and dispense their Bizu collection, making them the designer. With over 15,000 combinations, the Style Studio rotating tower allows kids to inventory their Bizu collection and create new fashionable accessories. Follow the trend by making Glam, Rock, Wild, or Funky styles, then become the trendsetter by mixing and matching to create an entirely new look. Create 4 stylish bracelets, link 3 together to make a necklace, or set the style with cool backpack and cell phone accessories. Includes Style Studio rotating tower, 40 beads (including 4 character heads), 4 elastic bands with toggle clasps, 1 beading tool, 2 clips, 4 character template cards and 1 instruction guide. 11/7/2011 (Price: $19.99; Age: 6 to 8) [Add to my Inquiry Basket][?]



Shains - Glow in the Dark Starter Kit by SHAINSWARE
Illuminate your message with Shains Glow in the Dark Starter Kit with 30 Glow in the Dark elements. Perfect for the Halloween season. "What sets these apart is the ability to change your message whenever you want and the ability to mix, match and combine various Shains products to create new cool looks," Chris Ohama from Shainware told TDmonthly. Launch date: July 2010.
Awards: 2010 Women in Toys Green Award
— Diana Nelson, owner of Kazoo Toys in Denver, Colo., told TDmonthly in a Fall 2012 survey that Shains bracelets are one of her top-2 best selling jewelry items. "This is a great new line," she told us. 6/24/2011 (Price: $10; Age: 5 and up) [Add to my Inquiry Basket][?]



Friendship Linkz by THINK-A-LOT TOYS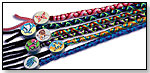 Friendship Linkz are colorful friendship bracelets hand-made in Peru using Fair Trade practices. Each one comes with a silk-screened clay bead at the end. On one side of the bead "lives" a totem animal; on the other side "lives" a special word that relates to each animal. Friendship Linkz can connect kids to things that matter most in life: their friends, favorite animals, and words to live by. 3/15/2011 [Add to my Inquiry Basket][?]



Crayola Pop Art Pixies Shadow Boxes by CRAYOLA LLC

Two 7" square wooden shadow boxes with plexi-glass windows come with paints, colored paper, foam squares and shapes that kids can use to make a three dimensional design. Another way to go, paint the frames and have kids make a 3-D setting with mini-toys that fit in the space.
Awards: Oppenheim Toy Portfolio Best Toy Award, Gold Seal, 2010. 10/14/2010 (Price: $14.95; Age: 7 to 12)



Iwako Cow Eraser in Six Colors by BC INDUSTRIES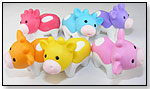 These tiny puzzle erasers feature cute cow faces and bright pastel accents.
— In a June 2010 survey, three of 40 retailers told TDmonthly that Iwako erasers are a best-selling product. 6/7/2010 [Add to my Inquiry Basket][?]



Fuzzy Nation - Chihuahua Plaidberry Wristlet by MANHATTAN TOY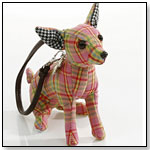 At 5" long, this plaid puppy is a convenient wristlet, too, with a pocket sized to hold some lipstick and change. It has a leatherette strap and comes in a sturdy gift box. (

Watch Video) 3/25/2010 (Price: $17.00; Age: 6 and up) [Add to my Inquiry Basket][?]



Spring Burst With Music and Figurine by ENCHANTMINTS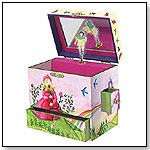 The tallest style is excellent for tiny treasures. Earrings, bracelets, charms and sachets are all safe and comfortable inside. There are four drawers, one in front and one on each side. The Spring Burst box measures 6" x 4" x 6". (

Watch Video) 12/10/2009 (Age: 6 to 12)



Alphabet Bead Box Bead Kit by BEAD BAZAAR/KID JOURNEYS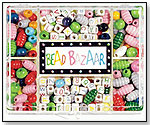 This colorful kit includes string, charms and wooden beads, and is packed with alphabet letter beads as well as decorative swirl beads in different colors.
— Magic Beans in Brookline, Mass., sells 50 craft kits per month by Bead Bazaar, CEO Isaac Judd told TDmonthly in fall 2009.
— Powell Phillips, owner of Phillip's Toy Mart in Nashville, Tenn., told TDmonthly in an October 2011 survey that Bead Bazaar items are their best selling jewelry and accessory products. 10/12/2009 (Price: $10.89; Age: 5 and up)



Forever Friends ? My Friendship Scrapbook by ALEX BRANDS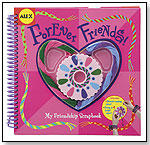 Ready to be personalized, this friendship scrapbook is stocked with quizzes, slumber party ideas and a foam wheel and floss to make friendship bracelets.
— Two of 39 retailers named friendship bracelets as a best seller for tween girls during a fall 2009 TDmonthly survey.
― Of 39 retailers surveyed in October 2009 about their top-selling jewelry and accessory items, one listed Forever Friends by Alex as their best seller. 10/12/2009 (Price: $12.99; Age: 7 and up) [Add to my Inquiry Basket][?]



Hello Kitty Clear iPod Nano Case by SANRIO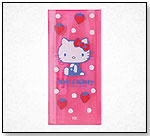 This plastic case features Hello Kitty on a background with strawberries and polka dots. It's designed to fit fourth-generation Apple iPods, 8GB or 16 GB. The case measures 6.5" x 0.5" x 3.25".
— Three of 39 specialty storeowners mentioned Hello Kitty items when asked about best-selling products for tween girls in fall 2009. 10/12/2009 (Price: $22.00) [Add to my Inquiry Basket][?]



Hey It's Fred Stickers by KAMHI WORLD


Fred Figglehorn, the first YouTube star to land 1 million subscribers, is featured on these packs of stickers that come in bundles of 36. There are 13 stickers on the Hey It's Fred – Red Stickers, which come on a red backer card, and 14 stickers on the blue version. "Fred is the hottest licensed property of 2009," Kristin Baker, in sales admin at Kamhi World, told TDmonthly. Launch date: 2009. 8/27/2009 (Price: $1.95; Age: 5 and up) [Add to my Inquiry Basket][?]



Pawparazzi Celebrity Pets Dress-Up Set - Day at the Spa by NOODLE HEAD INC.

This pink and white dress-up set for Pawparazzi celebrity dogs or cats includes a robe, two slippers, tote, towel and eye mask. Launch date: September 2008. (

Watch Video) 7/15/2009 (Price: $13.00; Age: 4 to 11) [Add to my Inquiry Basket][?]



Rondo by RONDO


With this collection of 3D, kid-friendly décor, kids can transform spaces by applying the peel-and-stick pieces to walls or other decorative elements. There are various cool colors and designs to choose from, including flowers, birds, butterflies, hearts, mirrors, bulletin boards/picture frames, letters and more. Launch date: May 2009. (

Watch Video) 6/29/2009 (Price: $6; Age: 5 and up)



JBanZ by BABY BANZ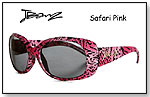 Designed for older girls (ages 4 to 10), Junior BanZ feature UV400 polarized polycarbonate lenses and sturdy frames, while offering new shapes and temples for protection and style. Junior BanZ come with their own solid pink neoprene carrying case complete with zipper clasp, as well as a removable neoprene strap for active girls on the go. Launch date: April 2009. 5/22/2009 (Price: $24.99; Age: 4 to 10) [Add to my Inquiry Basket][?]



Jewel Cupcake Box by CREATIVE EDUCATION OF CANADA


Each handcrafted box is shaped like a cupcake and embellished with sequins and pink jewels. "The Jewel Cupcake Boxes are unique in style and design and have a broad age appeal from 3 years old to mature women," Veesha Knight, sales and marketing manager for Creative Education of Canada, told TDmonthly. Launch date: 2009. (

Watch Video) 4/15/2009 (Price: $8.00; Age: 3 and up) [Add to my Inquiry Basket][?]



My Invisible Diary - Princess Pea by MAZEOLOGY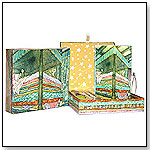 With this special diary, kids write with invisible ink markers and then shine the UV mini-light on the page to read what they've written. Each set comes with a locking 240-page diary with two keys, a mini UV-light and two invisible ink pens in a 6.5" x 7" x 1.5" magnetic-closure keepsake box. Varieties include Fairy, Castle, Princess Pea, Dragon, Baby Deer, Firebird, Degas and Merlin. "A perfect gift, the My Invisible Diary sets combine the secret elements of invisible ink with a personal diary and a special keepsake box decorated with beautiful artwork," Elizabeth Carpenter of Mazeology told TDmonthly. Launch date: September 1, 2007. (

Watch Video) 4/10/2009 (Price: $19.99; Age: 5 and up) [Add to my Inquiry Basket][?]



Snap Caps® by m3 girl designs LLC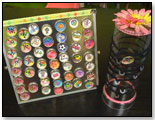 These interchangeable bottlecap necklaces were designed by a tween girl, Maddie Bradshaw, who continues to provide the artwork for the bottlecaps as the line grows. The bottlecaps have a magnet on the back so they can be easily switched out on the stretchy choker necklaces that are available. Snap Caps® have received the following awards: 2009 Best Toy Award - Most Innovative New Toy - Learning Express Toys; 2009 Best Toy Award - Best Toy Girls 5+ - Learning Express Toys; Creative Child 2009 Seal Of Excellence Award; and 2009 PTPA Winner. (

Watch Video) 2/18/2009 [Add to my Inquiry Basket][?]



Flitter Fairies by WILLIAM MARK CORP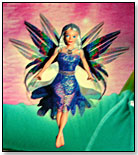 These small, sparkling fairies can be guided around via a magic wand and seem to magically flutter and float in the air. There are three characters: Daria, Eva and Alexa. A demo DVD is also available. Launch date: February 2009. (

Watch Video) 2/17/2009 (Price: $19.99) [Add to my Inquiry Basket][?]



Buddy Talk by AROUND THE TABLE®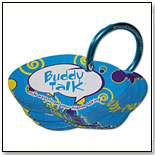 Created by kids, for kids, Buddy Talk is a fun way to get friends talking. Children can find out a ton about their friends at the bus stop, during recess or at a sleepover. They just draw a card, read one of the 50 cool questions, and let the fun begin. Launch date: February 15, 2009. (

Watch Video) 1/9/2009 (Price: $7.99; Age: 7 and up) [Add to my Inquiry Basket][?]



Pink by Kiss Pop Princess Sticker Nails by KISS PRODUCTS INC.

Pop Princess Sticker Nails are perfect first-time kits for the younger tween consumer. They are available in six fun nail designs and two toenail designs to fit smaller hands and feet. Glue is already on the nail, so girls simple press it on and go. The product is completely safe on natural nails and is very easy to remove by soaking in water. Expected length of wear is one day. "Testing has been done for sizes, designs and colors to make sure our nails are perfect for that younger consumer," Kristin Giarrusso, marketing assistant at Kiss Products, told TDmonthly. Launch date: February 2009. 12/19/2008 (Price: $4.99; Age: 5 to 12) [Add to my Inquiry Basket][?]



Rock Star Girl Wall Art by OOPSY DAISY


This 13" x 39" piece of art is by artist Aaron Christensen. 12/5/2008 [Add to my Inquiry Basket][?]



Webkinz Lip Gloss by GANZ

This shiny gloss available in strawberry, banana, mango and apple scents has just a hint of color and comes with a secret code that allows girls to choose furniture for their Webkinz pet from the salon collection online. 10/30/2008 [Add to my Inquiry Basket][?]



Baby Bella Sara Trading Cards by HIDDEN CITY ENTERTAINMENT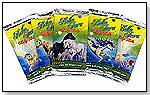 Like all of the collectable Bella Sara trading cards, Baby Bella cards can also be brought to life online in Bella Sara's virtual playground for kids. Adding babies to the Bella Sara family follows on the hooves of the June launch of the Bella Sara Magical Friends card set, in which more than 70 whimsical, lifelong companions were introduced and paired with Bella Sara horses. "Babies make our Bella Sara families complete and give our young fans a much broader game experience," said Peter D. Adkison, CEO of Hidden City Games, a leader in online gaming. Launch date: October 7, 2008. 10/6/2008 (Price: $2.99; Age: 8 to 12)



Make Your Own Lip Balm by SABMATT CORPORATION


This kit includes ingredients to make flavored lip balm that has an SPF of 15. 9/30/2008 [Add to my Inquiry Basket][?]



Text Message Insulated Lunch Box by MUD PIE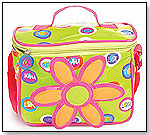 Girls who-just-wanna-have-fun will enjoy the tween-themed 6.75" x 9" Text Message Insulated Lunch Box. It features "LOL" zip pull and a 3-dimensional flower. The lunch box includes a nylon handle and shoulder strap. Launch date: 2008. 9/23/2008 (Price: $15.00; Age: 8 to 12) [Add to my Inquiry Basket][?]



Neon Stripe Heart Choker and Bracelet by HIGH INTENCITY CORP.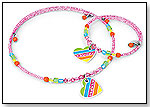 Featuring bright, fun colors and a trendy charm, this combo is from the Jewels Girls Love to Wear collection. MSRP: Choker: $14.00; Bracelet: $10.00. Launch date: 2008. 9/22/2008 (Price: $14.00; Age: 5 to 10)



MyLife Console by PLAYMATES TOYS INC.


The full-color, hand held console allows girls to create characters and have a rich, virtual life. Girls can dress their characters, purchase pets for their characters, take their characters on shopping trips and more. Launch date: 2008. 3/10/2008 (Price: $59.99; Age: 8 to 12)



GR8 Art Bindeez Super Deluxe Studio Centre by THE CHARACTER GROUP PLC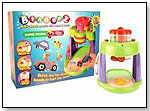 Use the new pen dispenser to place the beads onto the tray, spray with water and then use the built-in fan for quick drying Bindeez designs. This deluxe set includes 800 beads, 5 templates, 2 trays, 6 stands, a sprayer bottle and an instruction booklet. Requires 2 x AA batteries. 11/12/2007 (Price: $40.58; Age: 4 and up) [Add to my Inquiry Basket][?]



Fiber Optic Spray by LUMISOURCE, INC.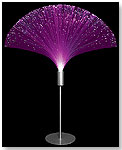 The colorful lamp is composed of hundreds of thin optic fibers that are illuminated by multicolored phasing LEDs. The adjustable lamp measures 18'" in width and up to 45" in height — its height can be adjusted to 25", 35" or 45". If desired, the color of the optic fibers can be set to a constant blue. Launch date: April 2007. 10/19/2007 (Price: $17.00; Age: 4 to 12) [Add to my Inquiry Basket][?]



Green Pinflower with Rhinestones by EARCLICKS LLC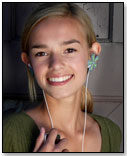 Budclicks are the latest rage for tech-lovers. They are clickable decorations for your earbuds. They work on both old and new earbuds made for iPods. 10/11/2007 (Price: $14.99)



B*Tween Productions - Maeve's Quilted Heart Barrel Bag by BEACON STREET GIRLS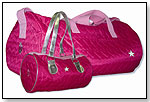 This super cute 20" pink barrel bag, quilted with hearts, is perfect for girls on the go. It is lined with BSG fabric and complete with durable pink handles and an adjustable shoulder strap. The mini bag ($22.00) features Maeve's signature pink fabric, quilted with hearts, and has metallic straps and silver star hardware. "The Beacon Street Girls are focused on providing positive media and strong role models through books and an interactive website. Our product line… is a great way for girls to identify with their favorite characters," Bobbie Carlton of B*Tween Productions told TDmonthly. 2/23/2007 (Price: $36.00; Age: 8 to 14) [Add to my Inquiry Basket][?]



Catalog Request Form
THIS BANNER IS AN AD:
---
---