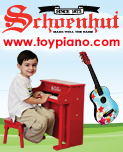 Article Tools:








TDmonthly's November Staff Picks
What's Worth Looking at Out There
Fairies are fine, but can they beat plush insect girls? Try them head-to-head next year, and you may find out.

TD

monthly staff are always looking at new toys, searching for those that will make a retailer's pulse race. This month, we found some soft, furry fun and games that'll turn kids' heads to fuzz. Some are out now, some are still waiting for launch. Let us know if they work for you!
.
.
CoverUp is a four-in-a-row game with depth — three depths to be exact. Players choose where they will place their disks, and at what depth. Place a disk below the surface and risk having that disk covered up. Move a disk and risk uncovering an opponent's disk. This deceptive two-player strategy game takes only seconds to learn and minutes to play. And once it's opened, it doesn't have to return to the box. Launch date: August 2006.
.
.
This Polar Bear Rug is 50" x 48" and consists of an entire plush polar bear — even the head and limbs.
.
In this latest installment of the Beacon Street Girls' Adventures, Charlotte goes on a trip to Paris. Her friend Sophie has spotted her long-lost cat and now Charlotte is on a mission to recover her kitty and visit her friend. The book contains plenty of extras like a French dictionary, Paris trivia, travel tips, fashion tips and areas for girls to write in their own comments or thoughts.
.
From the king of pop art comes this fun, fanciful image of a woman's favorite accessory. The chic and challenging 550-piece puzzle is packaged in a stylish, collectible tin, and depicts Warhol's interest in shoes, which dates back to the early 1950s. Drawing shoes, especially high-heels, was part of his professional career as a commercial artist and a fine artist. Launch date: August 2006.
.
.
Only the best for your child! Picture the most stylish ride around, with your little one beaming in the driver's seat. This licensed Vespa Scooter has the power of a 12-volt rechargeable battery that propels it at 2-1/2 or 5 mph, and it stops quickly with its rear brake. Onlookers will marvel at the realism of the Vespa's rear storage box, rear-view mirrors and vinyl-capped non-skid wheels. Meanwhile, child riders delight at the glove box, working headlight, horn, flashing hazard lights and electronic engine sounds. The 12-Volt rechargeable battery and recharger are included.
.
This is a new breed of board game — created and influenced by underground artists and puzzle designers. In this game based on pop culture, optical illusions, riddles, logic and more, there are more than 1,200 puzzles and complete insanity (fun) for 2 to 16 players. Some examples of the puzzles players will be faced with include: (1) Beatle's Songs: When I'm ___ DIVIDED BY ___ Days a Week; (2) Anagram: Dead US Musician? LIVES; (3) Word Play: chiTROUBLEna. Launch date: October 2006.
.
Fetch the paper, you say? Only if it's the Wall Street Journal. These dogs are a bark above the rest and satin slippers are the only ones they'll be fetching for their masters. Fiesta's High Society posh plush dogs feature a designer look using designer fabrics and trims with special embellishments, such as rhinestones and chiffon bows. "They have the high society look and attitudes to match," said Suzanne Hammond, marketing consultant for Fiesta. In addition to Patty the Poodle, there's MG the Bloodhound Dog, Ms. Parker the Dalmatian, Gaston the Boston Terrier, Mr. Chris the Pug, Maricela the Chihuahua, Lou Lou the Bull Dog, Mr. Rich the Golden Retriever, Suzy Q the Dachshund and General Lee the Hound Dog. These 10" to 16" pups are entering society in high fashion and reputable style. Launch date: November 2006.
.
It's not often that one sees a stuffed toy manatee, but doggone it if the thing isn't adorable in plush form. Manatees are currently endangered in real life, but Kids Preferred is making sure that isn't the case in the toy realm. In addition to being machine washable, this manatee is asthma friendly and allergy tested.
.
Kids will have a blast mixing and matching word tiles to create countless hilarious stories. And by using magnetic color-coded parts of speech, the Now I'm Reading! Silly Story Laboratory makes the basics of grammar really stick. The magnetic words can be used on the fridge, too. The game and stories are written by Nora Gaydos, an elementary school teacher who's available for events, and illustrated by BB Sams. Launch date: July 2006.
.
Clap the puppet's hands to hear this classic nursery rhyme. A high-quality hand puppet and beautiful illustrations will entertain young readers. When the puppet's hands are pressed together, a "read-to-me" feature is activated and the puppet really reads along with each page of the book. Parents can choose to read aloud or let the adorable plush puppet read for them.
.
.
Catalog Request Form


Advertisement: