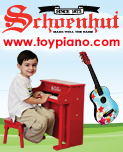 Article Tools:








Laser and Strategy Games Are All the Rage
Small Children Go "CooCoo" for Rocking Clown
"We usually can't get a game for that young of a child." — Katie Culotta, Victoria's Toy Station on Blue Orange's CooCoo the Rocking Clown

With additional reporting by regional correspondents Virginia Davis, Dennis Furlan, ElizabethGreenspan, Krista Lebednik and Brenda Ruggiero


Retailers weren't playing around when they told

TD

monthly about the hottest selling games for Christmas. New games, such as Blue Orange's CooCoo the Rocking Clown and Innovention's (Gift Guide) laser game Khet, were among the expected hits.

What's New

The games category is experiencing an influx of games that cater to children as young as 3 years.

Katie Culotta, owner of Victoria's Toy Station in Baton Rouge, has been happy with the balancing game CooCoo the Rocking Clown. "We usually can't get a game for that young of a child," she told

TD

monthly.

Games by Cranium, including Cariboo — a new matching game for kids 3 and up — also topped retailers' recommendations.

The Toy Store in Atlanta, and The Wee Loft in Dana Point, Calif., are enjoying great success with Khet (formerly called Deflexion), by Innovention — a strategy game for kids 9 and up that uses mirrors to deflect lasers across a board.

What's Selling

Returning players include Educational Insights' Blokus (ToyDirectory), named by half of the 54 retailers surveyed. Other veterans included Apples to Apples by Out of the Box Publishing (ToyDirectory) and The Amazing Labyrinth, by Ravensburger.

Classic games, such as dominoes and checkers are consistent at Toys on the Square in Hummelstown, Pa., according to owner Grafton Stein.

Maricela Anguay, owner of Dragonfire Toy Co. in Woodland, California, called Gamewright's line of card games great stocking stuffers. She told

TD

monthly that Gamewright is "hard to keep on the shelf."

Here are the games toy-store owners hope will brighten their holidays:
.
.
.
.
.
.
.
.
.
.
In a Pickle gets the creative juices flowing with creative and imaginative elements. This is a great game to stretch the brain. Kids can create outrageous scenarios and challenge themselves (and their opponents) to think outside the norm. Winner of National Parenting Center Seal of Approval, Creative Child Magazine Preferred Choice Award, Dr. Toy's 10 Best Games of The Year, Dr. Toy's Top 100 Children's Products, iParenting Media Award , and Canadian Toy Testing Council (Highest Rating).
.
.
.
.
.
Multi-award-winning Professor Noggin's games help children learn and communicate while having fun. Other titles include Explorers, History of the United States and Countries of the World (best-selling title). "We've been doing very well also with Professor Noggin' by Outset Media," said Mary Walsh, owner of Greenfield, Mass.'s Magical Child. Launch Date: July 2006.
.
.
.
Players turn up one card at a time, keeping an eye out for matching cards. Players compete to be the first to call out the name of the matched object. The player with the most cards wins. Launch Date: 2006.
.
.
.
.
It's Jack Sparrow and his crew against Davy Jones and his band of cursed bandits! Kids can re-enact pirate battles from Disney's sea-faring blockbuster movie franchise, The Curse of the Black Pearl and Dead Man's Chest, in this swashbuckling collector's game of chess. The game comes with 32 extra-large, highly detailed, barnacle-encrusted character chess pieces and an oversized board with the look of an aged pirate treasure map. Everything's packed in a collectible tin box featuring four chess pieces. Launch date: mid-June 2006.
.
Coocoo the Rocking Clown just loves to juggle, but his big curved green shoes make him wobble and keep throwing him off balance. The kid who can help him juggle the most balls without making any of them fall, wins. For 1 to 6 players, this all-wooden game takes approximately 10 minutes to play. It includes one wooden rocking clown, 24 wooden balls and instructions. The game was launched in February 2006.
.
Catalog Request Form


Advertisement: