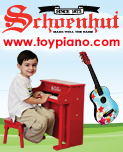 Article Tools:








TDmonthly's December Staff Picks
Some Special Toys for the Specialty Market
TD

monthly staff members are always looking at new toys, hoping to find something that will sit well (for a very short time) on specialty retailers' shelves. This month, nature takes a ride in the forms of ladybugs and ducks, and a lobster speaks for himself. Please let us know if they work for you!
Baby Dragons are 6.5" tall and available in three styles: orange, lime green, and blue. These brightly colored mythical creatures are a great baby toy.
.
.
.
.
The redesigned Pet Carriers feature six new styles including dogs, a horse and even a unicorn. The carriers feature a loop showcasing detachable and interchangeable charms, which replace the embroidered phrases that used to adorn the most popular product from Aurora.
.
Zotto is the addictive word game of chance and strategy. The object of the game is to have fun, of course, and to make as many words with the highest point value as possible from among the random letters popped. Form as many three- to four-letter words as you can by joining letters up, down, side-to-side and diagonally. Everyone who plays Zotto and has fun wins. The player with the highest overall score wins the game, too. Intensely addictive and exceptionally challenging, Zotto is excellent fun for the whole family.
.
.
.
.
Taffy is a cute little preemie baby, and is just 17" long. She is one of the newest kits from the Secrist Dolls Reborn line. She comes as a blank, unfinished doll kit ready for a reborn artist to bring to life. Secrist also offers reborning supplies and an instructional DVD so that newcomers can learn to make their own lifelike newborns. Launch date: 2006.
.
Catalog Request Form


Advertisement: