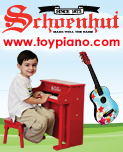 Article Tools:








Baby Dolls Do Their Business
Functional or Cuddly, Baby Dolls Still Sell
"Girls ... like nurturing the baby dolls." — Teri Soelter, Teri's Toy Box

With additional reporting by Virginia Davis, Dennis Furlan, Julie L. Jones, Terri Hughes-Lazzell, Krista Lebednik and Brenda Ruggiero


Sixty-two percent of retailers credited Corolle with reliable doll sales, according to a

TD

monthly Magazine survey of 51 storeowners and managers. Not surprisingly, Lee Middleton Original Dolls and the Alexander Doll Company (Gift Guide) also got high marks.

What's on the Pot

The latest anatomically correct toilet-training dolls and dolls that can drink on their own are doing well, nine retailers reported.

In Orinda, Calif., Natasha Robinson of Sweet Dreams has had success with Paul and Emma, Corolle's (Gift Guide) anatomically correct potty-training twins.

Kids at Heart in Portland, Ore., does well with International Playthings' Goetz potty-training dolls, manager Sarah Green told

TD

monthly.

Lots to Love dolls by Berenguer and Baby Born by Zapf were also mentioned by retailers as great tools for potty-training.

What's Selling
Christina Callan, owner of Interactive Toys in Elum, Wash., is a fan of German-made dolls, such as Käthe Kruse (Europlay) (ToyDirectory). "Haba (ToyShow) is my other favorite one," Callan said. "They have unique color combinations."

Angel Stahl, owner of Angel's Toy Barn's in Greensburg, Pa., said, "We are counting on Zapf Creation Dolls" for Christmas Sales.

Small World Toys' All About Baby line has gained notice from Dan Willis, owner of Communique Toys in Seattle. He credits their quality packaging with momentous sales, telling

TD

monthly, "It's a nice clean look."

Both Lori Rumsey, owner of Mother and Baby Source in Calif., and Diane Robinson, owner of Silly Goose in Essex, Mass., carry Baby Stella. And only Baby Stella. Manhattan Toy's (ToyDirectory) pacifier-sucking baby doll is a great "big sister, big brother gift," according to Rumsey.

Why,

TD

monthly wondered, do baby dolls still sell?

"Girls like to be mothers at a very young age," Teri Soelter, owner of Teri's Toybox in Edmunds, Wash., said, noting that dolls appeal to a wide age span. "They like nurturing the baby dolls."


The following are the dolls that retailers and manufacturers think will wind up in little girls' arms this Holiday season:
.
These 14", all-vinyl baby dolls drink and wet and love to take a bath; they are excellent potty training aids too. Paul is even anatomically correct. Each doll comes complete with color-coordinated potty, pacifier, feeding bottle and diaper. Paul and Emma are recommended by several child experts, including Dr. Phil, whose potty-training method consists of an approach that includes an anatomically-correct doll and a "potty party."
.
Baby Sweet Sounds has 15 functions and sounds. This cute, realistic baby doll features 8 different sounds and 7 unique interactive functions for hours of role-playing fun. The doll feeds from a milk bottle, babbles, burps, laughs, tickles, has sleepy eyes and cries — with just a series of simple squeezes, pats and more. The baby doll comes with a washable outfit with easy-to-use fasteners, plus accessories. She teaches cause and effect, promotes social development and develops manual dexterity.
.
.
Already well known for beautiful baby doll sculpts, Berenguer presents its La Newborn Expressions Collection, which has taken realism one step closer to perfection. Each newborn represents the tender first expressions of real babies as they begin to explore and take in the new world around them. Each doll is meticulously sculpted to show all the wonderful details of an infant. From the lovable wrinkly face to the soft and fragile hands and fingers, all dolls in the La Newborn Expressions collection are meant to be cherished forever.
.
.
.
The soft, warm and cuddly towel dolls are made of finest cotton flannel, molleton and cotton. The faces are hand embroidered. For playing, cuddling or sleeping, this fairy is always the right friend. There are many more characters, such as bear, bunny, mouse and duck available. The fairy also comes in blue. It debuted at the American International Toy Fair 2006.
.
A Victorian-inspired wicker carriage with wooden seat, beadwork and curlicues set upon a sturdy metal frame and wheels with rubber rim. The carriage features our quality construction (will hold at least 30 pounds) and is available in white, whitewash/ivory and walnut brown.
.
.
The birth of every baby is truly a "blessing" and Laura Tuzio-Ross has created a 22" silicone/vinyl baby that we hope will bring you much joy and happiness. This special new baby has a meticulously hand-rooted human hair blend for added realism. "My Little Blessing" comes with a birth certificate where you can personalize her birth with your own naming ceremony. She is available in both a Caucasian and an African-American version. Each baby weighs about 4 pounds. The arms are sculpted below the elbow and the legs are a full sculpt that attach at her hips. Both babies are dressed in a gorgeous long and very luxurious gown designed by Laura for this special newborn. The sheer overlay of organza is accented with a beautiful floral embroidered design and scalloped edge. The dress is about 26" long from her shoulders to the bottom edge. The bodice and shoes are accented with hand sewn pearls. Her bonnet matches the detailing in her gown. Limited Edition 350. SPECIAL NOTE: You can select blond or brunette hair color for the My Little Blessing Caucasian.
.
Lots to Cuddle Babies come with their own soft animal friend. Each doll showcases a cute animal found in the wild. Kids can choose from among a lion, monkey, polar bear or giraffe. These huggable baby dolls measure in at 15" and are perfect to cuddle with. They have a vinyl head, arms and legs with a soft cloth body.
.
My Little Baby Born (13") looks just like her big sister. She has fixed eyes and is precious to look at and huggable to hold. She comes with a pacifier, a bottle and a rattle. She can be taken in the water and she air-dries quickly. She is also suitable for machine dryers.
.
Amelie the Doll will quickly gain a place in the hearts of toddlers and preschool-aged children. Her cheerful, embroidered face, bright red hair and slightly weighted body make her fun to cuddle, hold and carry about. They'll love her removable (and reversible) jacket, and coordinating, capri pants. Amelie's removable, blue canvas shoes are especially cute. Amelie makes a wonderful first doll or gift for a child's first, second or third birthday. She comes in a sturdy, clear vinyl case with a handle.
.
Talking 19" CHOU CHOU says the cutest things — in two languages: English and Spanish. When she is given her bottle or her favorite toy, when her bib is put on or her cheek stroked, she responds by saying the cutest toddler-like phrases. She has a soft cuddly body and a realistic look and feel characteristic of all CHOU CHOU dolls. In addition, she interacts with her Interactive Changing Bag, Interactive Carrying Sling and Interactive Bed — each sold separately. Talking CHOU CHOU requires 3AA batteries (not included) and is available in various ethnic versions.
.
This 13" machine-washable travel doll comes with a carrier, a soft backpack car seat, and mix-and-match outfits. As her name suggests, she is "EZ" to dress — no buttons, snaps or ties — and her clothing sticks on easily. The doll is made for little hands (ages 18 months and up) and includes the Goldberger Lifetime Guarantee. She helps develop fine motor skills, promotes eye-hand coordination, gives children a sense of accomplishment, teaches cause and effect, nurtures the feeling of security, and inspires imagination and creativity. She was named one of the Top 100 Best Children's Products of 2006 by Dr. Toy.
.
.
This anatomically correct 13" doll comes in girl and boy varieties and includes a potty, a towel and a bottle. It features an articulated vinyl body, painted eyes and painted hair. The doll is great for children who are being potty trained.
.
Catalog Request Form


Advertisement: