Article Tools:








Kids Get Buzzed for Christmas
New Electronics Let Them Plug In and Rock Out
What kid doesn't want to be grown up ... yesterday? These new electronics let them call friends, form a rock band, groove to tunes ... and still play like little kids.

Here's what's electrifying this holiday season:
Mirari myPad™ by PATCH PRODUCTS INC.


This 9.5" durable play tablet features 20 colorful light-up images and 40 fun sounds and phrases that activate when children press the arrow buttons. Children will have their very own learning pad to play with, and they'll have fun pretending to be like mommy and daddy with their tablets. Pushing each button will activate two different sounds, including phrases and sound effects. For instance, they might reveal the sound of a choo-choo train or hear the phrase, "Balls are round!" For ages 12 months and up. 12/13/2012 (Age: 1 and up)



ClipLit™ by NITE IZE INC.
The Nite Ize ClipLit LED is a bright, water-resistant white light encased in a durable plastic housing and molded to a rugged plastic carabiner clip. Easy to activate - a quick twist turns it on and off - it's just as easy to clip onto and off of almost anything with a loop. Attach it to your key ring, belt loop, zipper pull, backpack or purse, and you'll have efficient, bright illumination wherever you are, whenever you want. The ClipLit is perfect for everything from reading fine print to finding a keyhole. And, when it's attached to your clothing, it's a fun and stylish way to let people know where YOU are when it's dark, increasing your visibility and safety. 12/7/2012 (Price: $3.99) [Add to my Inquiry Basket][?]



Lalaloopsy Electronics - Headphones by ZOOFY INTERNATIONAL LLC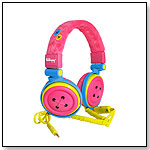 Surround yourself in sound with these Lalaloopsy headphones featuring super soft cushioned ear cups with swivel action. Can be plugged into any any electronic device that offers sound. 12/6/2012 [Add to my Inquiry Basket][?]



Tabeo™ by TOYS R US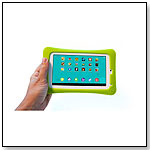 Created just for kids, the Tabeo Tablet combines cutting-edge technology, advanced details and a sleek design with parental controls and kid-friendly safety features. Featuring a 7" capacitive multi-touch screen, 50 popular kid-friendly apps and Wi-Fi connectivity, this tablet is ready to deliver hours of learning, Web browsing and fun. The tablet uses the Android 4.0 (Ice Cream Sandwich) operating system and with more than 7,000 free apps available for download. A built-in speaker, microphone, G-sensor and front camera provide the familiar functionality of Mom and Dad's "grown-up" tablet. A soft, removable bumper case fits around the tablet to protect the device from accidental bumps and drops. A micro SD slot (SDHC compatible) accepts cards up to 32 GB, while the mini HDMI output allows viewing of content on a separate monitor or TV screen. The tablet offers parent-friendly features as well. The built-in browser offers a variety of parental controls, including an option to set different Internet safety controls for up to eight users or allow Internet access only on certain days or at certain times of the day, to help kids have a fun, safe online experience. 10/11/2012 (Price: $149.99; Age: 5 and up)



littleBits Holiday Kit by LITTLEBITS ELECTRONICS INC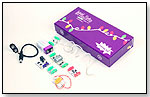 littleBits Holiday Kit is a special kit for the 2012 Holiday Season. Use these Bits to create ornaments, make decorations and celebration festivities. The Holiday Kit 2012 will also feature step-by-step instructions to make special projects. The littleBits Holiday Kit includes: A double sided instruction sheet with quick start guide and project suggestions; A custom-made 9V battery + cable; Custom plastic screwdriver; and 7 littleBits: power, pulse, light wire, dc motor, and bright led. 9/21/2012 (Price: $49.00) [Add to my Inquiry Basket][?]



InnoTab 2 Learning App Tablet by VTECH


With the addition of a rotatable camera that can also take video, children can capture memories of their friends and themselves. With hundreds of apps to download, children will have so much fun they won't realize they are learning. Combines photo/video camera, interactive animated eBooks, creative activities, tilt sensor learning games and a rich collection of application. Teaches essential skills in reading, logic and creativity. Parents can also track their child's progress on a variety of educational milestones and lessons. Launch date: 2012. 9/19/2012 (Price: $79.00; Age: 3 to 8)



The Orb by EXCALIBUR ELECTRONICS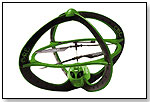 Equipped with aerodynamic E.T.F. Technology, the ORB is Easy To Fly and has impact shielding rendering it crash resistant. The ORB can take off from any surface and has an auto-upright design for easy crash recovery. Aerodynamic design makes it Easy To Fly and maneuver. Impact shielding renders craft crash resistant. Brilliant LED lights for an alien luminescent glow. 9/18/2012 (Price: $49.99; Age: 8 and up) [Add to my Inquiry Basket][?]



Papertronics Lunar Landers by SPARKLE LABS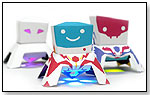 Papertronics are paper toys with paper electronic circuits in them. The Lunar Landers come in a pack of three. Spaceboy, Alien Girl and Tabula Rasa. Tabula Rasa is blank and can be designed by the user.Turn them into a cool night light, party lights or fun additions to a room or desk. When the spaceships are put in their landers one way, they light up. Turn them another way and they are off. Kids fold them themselves- they come pre-cut. Fun DIY with paper and electronics. Follow along with the instructional video. Launch date: August 2010. 9/17/2012 (Price: $18.00; Age: 8 and up) [Add to my Inquiry Basket][?]



iTikes Map by MGA ENTERTAINMENT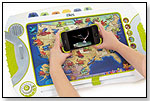 The iTikes Map and companion app are jam-packed with great content. The map comes with a smart-pen that recognizes images on the map. Through the eyes of the iDevice camera and technology of Augmented Reality, the map virtually turns into a lifelike playground. Compatible with all iDevices.
Awards: 2012 Dr. Toy 100 Best Toys 9/11/2012 (Price: $59.99; Age: 3 to 6) [Add to my Inquiry Basket][?]



WrapStar Mic by FIRST ACT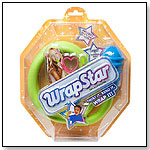 WrapStar is the first mic kids can bend and twist. With 3 feet of bendability, kids can get all wrapped up in the fun. Each color includes three fun sound effects, and the built-in speaker provides ultimate creative freedom.
Awards: 2012 Dr. Toy 100 Best Toys 9/11/2012 (Price: $19.99; Age: 5 to 10) [Add to my Inquiry Basket][?]



HEXBUG Warriors Battle Stadium by INNOVATION FIRST LABS, INC.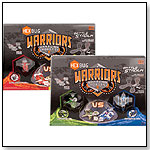 The ultimate large scale battleground for all HEXBUG Warriors students comes with two fully-armored collectible HEXBUG Warriors, eight Battle Stadium Pieces (compatible with Battle Arena) and 12 standoffs. There are two assorted HEXBUG Warrior Battle Stadiums available for fans to collect. Each features a different opposing pair of Warriors.
— "Super easy to snap together...my son gave it a huge thumb's up!" - Review from Kathy at DetroitMommies.com.
Awards: 2013 TDmonthly Seal of Approval 8/8/2012 (Price: $29.99; Age: 6 and up) [Add to my Inquiry Basket][?]



LeapPad2 Learning Tablet by LEAPFROG

The #1 learning tablet just got better! LeapPad2 Explorer™ inspires kids to imagine and explore with front-and-back cameras, 4 GB of memory and a library of 325+ apps for limitless learning and fun. Comes bundled with Explorer Learning Game Cartridges: Disney Jake and the Never Land Pirates and Disney•Pixar Pixar Pals and a green LeapPad case. Also comes in pink. 7/27/2012 (Price: $169.99; Age: 3 to 7)



Teeny Track by IDL MOTORS

TeenyTrack Nano Kit is Worldwide smallest moving train set that recommended for dedicated enthusiasts, who are striving to build stuff by themselves. Fits the Dole Houses. The kit includes: 1. Fully integrated Unit, does not require any assembly. 2. Set of Silver Nano Express Train (one locomotive and three passenger cars) 3. Power adapter for 110 V - 250 V. Proudly Made in the USA. "The smallest moving Track with the train on it," Ed Lopatinsky, President of IDL Motors, told TDmonthly. Launch date: June 2012. 6/25/2012 (Price: $49.00; Age: 3 and up)



Video Spy Surveillance System by JAKKS PACIFIC INC.
A part of the company's recently expanded "spy line," this role play toy includes a video camera operated by a remote control that enables kids to view their subjects from 250 feet away. 6/22/2012 (Price: $69.99)



Snap Circuits XP by ELENCO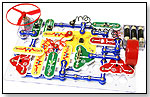 Kids can build and program their own computer. As easy as snapping together the circuits and downloading Elenco's programs. Kids can write their own programs using Basic commands or flowcharts. Includes over 100 projects and over 50 parts. A great introduction to microcontrollers and how they are used in the world around us. Requires 3 "AA" batteries.
Awards: 2013 TDmonthly Seal of Approval 4/24/2012 (Price: $99.99) [Add to my Inquiry Basket][?]



Boogie Board 8.5 LCD Writing Tablet by IMPROV ELECTRONICS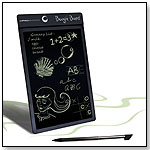 The Boogie Board™ LCD Writing Tablet is the paperless, electronic alternative to memo pads, sketchbooks, sticky notes, and dry erase boards. Write memos, leave messages, create To Do lists, draw pictures, jot down ideas, make quick calculations, play games, keep score, practice handwriting/math – even diagram the winning play.
— Erika Evers, owner of Dancing Bear Toys in Hendersonville, N.C., told TDmonthly in an April 2012 survey that their best selling travel toy is the Boogie Board. They sell 6-7 each month.
— Chris Lowe, owner of Beanhead Toys in Sandy Springs, Ga., told TDmonthly in a late Summer 2012 survey that they sell 15 of this item each month, making it a bestselling novelty item.
— Greg Larson, owner of Larson's Toys and Games in Columbus, Ohio, told TDmonthly in a March 2013 survey that they sell 18 Boogie Boards each month, and up to 48 a month during 4th quarter. 4/6/2012 (Price: $39.95) [Add to my Inquiry Basket][?]



Einstein™ x MIMOBOT® USB Flash Drive by MIMOCO INC.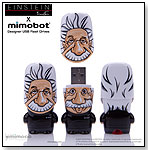 The Legends of MIMOBOT Series features icons, geniuses, and stars of the human race. Leading off the initiative, and in collaboration with the Albert Einstein Estate, The Hebrew University of Jerusalem, and GreenLight, is the Einstein™ x MIMOBOT line of up to 64GB flash drives. The Einstein™ x MIMOBOT drives come preloaded with bonus Mimory™ and the MimoDesk™ personalization suite of Einstein-themed wallpapers, icons, and avatars. With his signature bushy hair and mustache, Einstein™ MIMOBOT reveals his lighthearted side when you remove his cap, exposing the USB plug and Einstein's playful pose with tongue sticking out. Launch date: 2012. 3/5/2012 (Price: $17.95) [Add to my Inquiry Basket][?]



Fisher-Price® Laugh & Learn™ Apptivity™Monkey by MATTEL INC.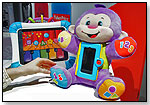 The Laugh & Learn™ Apptivity™ Monkey is an interactive plush learning toy for babies that also lets them enjoy their very own apps on mom or dad's iPhone® or iPod® touch device. Toddlers can squeeze monkey's hands and feet to interact with the app, which teaches baby about colors, numbers, animals and much more. Launch date: May 2012. 2/12/2012 [Add to my Inquiry Basket][?]



Arthur's Little TV by KIDZ DELIGHT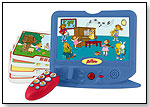 Kids can learn about colors, quantities, observation skill and more with Arthur's Little TV. One infra-red remote and 4 double sided scene cards + 1 default scene card for 9 total fun scenes to interact with. Insert card into TV and start playing with fun discover and questions about each scene. Touch one of 6 Arthur characters on the remote to answer. Launch Date: September 2012. 2/12/2012 (Price: $29.99; Age: 2 and up) [Add to my Inquiry Basket][?]



GameChanger by IDENTITY GAMES

GameChanger is an electronic, multiplayer game board that works with the iPad. Featuring interactive animation and sound, GameChanger adds a whole new dimension to the traditional board game by creating a different experience every time you play. Kids are given the option of playing 6 different games; The Magic School Bus® from Scholastic or Animal Mania, plus 4 action games. The iPad simply slides into the GameChanger cradle, and one of the included game skins can be placed on top of the board. Parents can download the App, which is free with GameChanger purchase. The game pieces themselves interact with the iPad, which asks questions and assigns tasks, so players always know whose turn it is. A "spin" of the wheel on the iPad lets players move their pawn across the game board. Since the game board and the iPad are connected, all game play is completely guided and tracked. Launch date: February 12, 2012. 2/10/2012 (Price: $79.99; Age: 6 and up) [Add to my Inquiry Basket][?]



DJ Rock Dock by SMARTLAB TOYS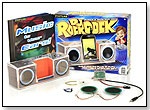 Old-school and new-school technology collide in this plug n' play portable speaker dock kids build themselves. Rock the house or take the show on the road. Kids learn basic electronics by investigating how speakers and amplification work. Docking station works with iPod, iTouch, and other audio devices. Launch date: September 2012. 12/9/2011 (Price: $19.99; Age: 8 and up) [Add to my Inquiry Basket][?]



LEGO Walkie Talkies by DIGITAL BLUE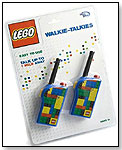 These walkie-talkies with cool LEGO styling stay connected up to a mile away. They are easy to use - one channel, simple push-to-talk-button and volume control.
— As of 10/26/2011 this product had 3.9 out of 5 stars from 37 reviews on Amazon.com. Pros: Easy to use; fun design. Cons: Batteries run out quickly. 11/17/2011 (Price: $24.99; Age: 7 to 15) [Add to my Inquiry Basket][?]



AnyBook Reader - 60 Hour Edition by FRANKLIN ELECTRONIC PUBLISHERS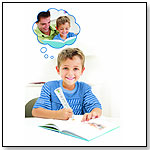 AnyBook Reader is a reading enhancement and reinforcement tool enabling language and reading enjoyment and improvement. This flexible record and playback tool with 60 hours of recording time enables read-out-loud record and playback by parent and/or child, building experience, confidence and reading ability. By recording their own reading voice the child can reinforce their own reading performance and the ability to record and playback any book or text tailors the reading and learning experience to the individual child. With ease parents can "read" to their child whenever he or she desires. The AnyBook Reader uses a simple touch, record, playback process that allows users to record the words on any page of any book so they can read to their children or grandchildren even when they're not there. The AnyBook Reader comes with a selection of AnyBook Reader stickers. Each sticker uses a unique code which allows users to associate different recordings with every page of the book. These stickers use special glue that won't damage the book so they can be removed and re-used at any time.
— As of 10/25/2011 this product had 4.8 out of 5 stars from 6 reviews on Amazon.com. Pros: A great way for distant family members to stay connected with kids; can be used with any book; stickers are reusable. Cons: Takes a little while to set up. 10/25/2011 (Price: $59.99) [Add to my Inquiry Basket][?]



Sounds Amazing by SMART PLAY LLC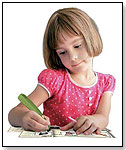 A fun way to discover 100 everyday sounds. Children will be delighted to hear sounds that come to life when bar codes are scanned by using the Smart Pen. Crystal clear technology teaches animals, musical instruments, vehicles, machinery and nature sounds. The sounds are recorded in high fidelity and are very realistic. 50 double sided learning cards are included for hours of learning fun. Launch date: July 2011.
Awards: 2011 Creative Child Toy of the Year 9/8/2011 (Price: $19.99; Age: 3 to 9) [Add to my Inquiry Basket][?]



Spy Gear : Security Scanner by WILD PLANET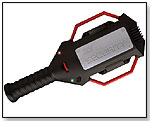 The Security Scanner is a hand-held metal detector that mimics those used by Transportation Security Administration (TSA) officials at airports. Kids can scan every "agent" from head to toe—the LED alarm system alerts them when someone is hiding metal objects. Requires 1 9V (6LR61) batteries (not Included). 6/17/2011 (Price: $27.99; Age: 6 and up) [Add to my Inquiry Basket][?]



Electronics Learning Circuits by THAMES & KOSMOS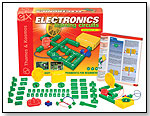 Kids construct circuits with colorful electric building blocks to learn about electricity and how electronic devices work. The innovative snap-together blocks in the ElectronX building system make learning electronics fun and accessible. Use the blocks' bright colors and unique shapes, and easy-to-follow assembly diagrams to construct a variety of functional circuits. Includes Over 70 different experiments and building projects, plus capacitors, resistors, LEDs, phototransistor, cable blocks, battery holder, speaker, sound-integrated circuit, 30 contact blocks, and a 64-page, full color manual. Launch date: June 2011. 5/27/2011 (Price: $39.95; Age: 8 and up) [Add to my Inquiry Basket][?]



Power Buggz by MEG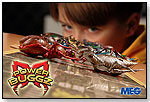 After a mysterious explosion in the high school science lab, 16 ordinary bugs were transformed into something more: Smarter, stronger, faster---they became Power Buggz. Power Buggz turns standard vehicle play into a character-based competition between well-developed personalities battling with their unique speed features. Ripcords, pullbacks, crawlers and a competition Stunt Battle play set make up the initial product line. Figures include a Battle Card with bio, stats and multiple game play options to get things going. 3/24/2011 (Age: 6 and up)



Wappy Dog by ACTIVISION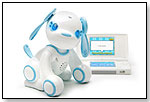 Wappy dog is a robotic, interactive pet. Via the corresponding Nintendo DS game, players can train and talk to Wappy, or they can interact with the dog itself. When he's happy he reacts with dance and play, when sad he sulks like a real dog. If the DS game is played and Wappy left behind, the two automatically sync when they are back together. 3/17/2011



Kid-Tough Digital Camera by FISHER-PRICE INC.

Give a kid a camera and they'll want to take pictures of everything they see, everywhere they go. That's why this real digital camera is designed to be tough enough to stand up to the ways kids play and the places they go. Features child-friendly controls, viewfinder for ease of use, stores 1000+ digital images, 4X digital zoom, enhanced low-light performance, and photo editing software to download. Requires 4 AAA batteries. 3/17/2011 (Price: $39.99; Age: 3 to 7)



TamaTown by Tamagotchi by BANDAI AMERICA INC.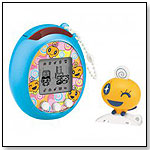 TamaTown is a revamped version of the Tamagotchi virtual pet. It includes the original nurturing play pattern and character customization, along with additional features including a larger egg, and interchangeable design sheet and a more detailed display. TamaTown is a base for Tama characters, sold separately. Tama characters can be attached to activate character-specific new games. 10/5/2010 (Age: 6 and up)



MOBI HeadPhonies Hello Kitty by MOBI Technologies, Inc.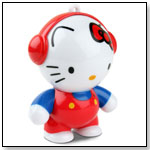 HeadPhonies are portable mini speakers shaped like designer toys. They are compatible with all iPod variations, and will also work with other MP3 and CD players, as well as computers, handheld video games and even certain cell phones. The speakers stand at only 3" tall, and are designed with high sound quality in mind. Each HeadPhonies includes a cable for connecting a music library as well as a charging cable for the internal battery. The internal battery can be charged in about an hour with a playback time of over four hours per charge. "The MOBI HeadPhonies provides the sound of a Boom-Box with the cute design of Hello Kitty," MOBI Technologies National Sales Manager Andrew Buckband told TDmonthly.
Awards: 2010 CEA Innovations Award for Design and Engineering 9/23/2010 (Price: $24.99; Age: 7 and up) [Add to my Inquiry Basket][?]



Laser Star by HPI HONG KONG LIMITED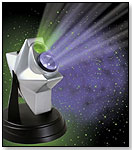 Bring the universe into your home! Laser Stars project thousands of moving stars onto the ceiling and walls. Realistic Blue Nebulae Clouds are realistic and adjustable. They can also be turned off for a brand new effect. An AC adapter is included as well.
— Laser Star was a Top 10 best seller at Figpickels Toy Emporium in Coeur d'Alene, Idaho in Aug. 2010. "We have one on display in a dark room," said owner Brett Sommer. "It's like a universe in a room. The blue cosmic nebulae clouds and moving green stars take most people's breath away. Everyone wants to fall asleep floating in space." 8/30/2010 (Price: $199.99; Age: 8 and up)



Webmail Notifier by DREAM CHEEKY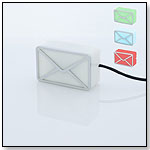 This mail notifier connects to users' private e-mail accounts, Twitter, and Facebook when they cannot, to let them know when they have mail or other notificationa. Webmail Notifier works in the background to inform about personal emails and social media notifications, and even the capacity of unread emails. It comes equipped with red, green and blue illuminators and an optional sound indicator. 8/26/2010 (Price: $12.00; Age: 14 and up)



Doctor Who Sonic Screwdriver by UNDERGROUND TOYS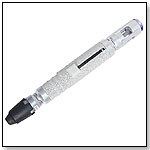 The Doctor's handy-dandy sonic screwdriver is the epitome of multifunctional gizmos. Whether it's driving a screw, picking a lock, or disabling an opponent, this amazing implement seems to exhibit the precise capability required by its owner at the time. This sonic screwdriver replica measures 9.25" x 2" x 8.5." This replica features button-activated light and sound effects, and includes a hidden ultraviolet pen and UV light that reveals secret writing. (

Watch Video) 8/20/2010 (Price: $20.99) [Add to my Inquiry Basket][?]



Ecotronic Flashlight by INTERNATIONAL PLAYTHINGS LLC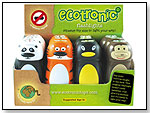 These squeeze-powered, kid-sized flashlights come in a variety of animals whose noses light up when switched on. The side lever stores inside the body and can be released and squeezed to charge up the light. The 12-piece counter displays include four assorted animals in each assortment. The Zoo assortment includes a tiger, panda, monkey, and penguin, whereas the Farm assortment features a cow, pig, duck, and dog. (

Watch Video) 4/16/2010 (Price: $9.99; Age: 6 and up) [Add to my Inquiry Basket][?]



Laser Gyro™ Top by GEOSPACE INTERNATIONAL


This technically sophisticated top not only features pulsing and flashing LED lights but also laser beams. There's also an electronic soundtrack to accompany the blurring, mesmerizing performance with the constantly changing light patterns. Launch date: March 10, 2010. (

Watch Video) 3/10/2010 (Price: $5.49; Age: 4 and up) [Add to my Inquiry Basket][?]



Earloomz by EARLOOMZ LLC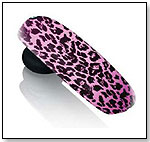 Earloomz is a lightweight, all-in-one earpiece that combines Bluetooth technology with a bold fashion statements, featuring anything from pop-culture designs to sports teams to cheetah print. Launch date: Spring 2010. 3/4/2010 [Add to my Inquiry Basket][?]



SkitterBot by DESK PETS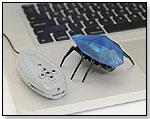 The fast-moving SkitterBot is charged by a USB remote contoller. Individuals can battle or race the bots as each color has its own frequency. SkitterBot is available in four colors: Clear Diamond, Clear Emerald Green, Clear Ruby Red and Clear Sapphire Blue. "Our items can be charged by our unique USB remote control and SkitterBot travels at a speed of 12" per second," David Piltz, Managing Director, Desk Pets, told TDmonthly. Schylling is the distributor to specialty stores in the United States. Launch date: June 2010. Watch Video 2/23/2010 (Price: $19.99; Age: 8 and up) [Add to my Inquiry Basket][?]



Alphie Learning Pal by HASBRO INC.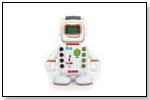 More than 30 years after his original introduction, Alphie robot is making a comeback. The educational robot has been updated with an LCD screen face and childlike voice to give Alphie more personality. With 350 questions and challenges included on 30 cards, Alphie teaches children counting, matching, rhyming and more. Launch date: Fall 2010.
—As of 10.25.2010, this product had 4.5 out of 5 stars from 25 reviews on Amazon.com and was No. 6 on the top 100 best-selling toys and games. PROS: Fun and educational. CONS: Cards can be bent and become unusable. 2/15/2010 (Price: $39.99; Age: 3 and up) [Add to my Inquiry Basket][?]



PowerGenix NiZn AA Rechargeable Batteries ? 8 Pack by PowerGenix
These AA rechargeable batteries utilize a nickel-zinc, water-based electrolyte system to create a high performance battery (30% higher voltage than NiMH) for high-drain applications. Can be charged hundreds of times. Environmentally friendly and 100% recyclable. (

Watch Video) 2/10/2010 [Add to my Inquiry Basket][?]



Kidz Gear Wireless Headphones For Kids by KIDZ GEAR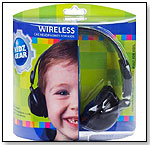 These IR wireless headphones are designed specifically for children with guaranteed 100-percent compatibility in all U.S. cars having built-in DVD/video systems, the unique features like automatic power off when not in use, independent volume control on the ear-cup and a comfortable design. "[The] unique design specifically focused on children's comfort, safety and fit make the Kidz Gear Wireless Car Headphones ideal for travel in the car or even at home (use the separately sold IR68KGTR wireless transmitter)," Jack Peterson, VP Sales and Marketing, Kidz Gear, toldTDmonthly. Launch date: Dec. 15, 2010. 12/16/2009 (Price: $34.99; Age: All Ages) [Add to my Inquiry Basket][?]



Versus Scoreboard by CSE GAMES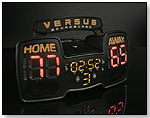 The Versus Scoreboard is a fully digital scoreboard and time-keeping device with a powerful audio system. Special sound effects are designed to bring the feel of the stadium home. Featuring state-of-the-art MP3 playback, this sleek and highly-portable device functions as a classic boom box. Awards: 2009 Design Exchange Award for Engineering. Launch date: July 2009. 12/16/2009 (Price: $229.99; Age: 8 and up) [Add to my Inquiry Basket][?]



Disney Mix Lights ? Digital Audio Player by DISNEY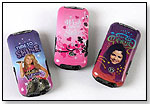 This MP3 player, available in several styles, lights up to beat of the music. Kids can download their favorite songs and auto-synch them with Mix Central software and online Mix Central download store, where they can also buy TV shows and music videos. The player has a 2GB memory to hold 1,000 songs, supports by MP3 and SD cards, and includes a rechargeable battery, software, a lanyard, ear buds, a USB cable and a guide. It comes with a one-year warranty. Launch date: Summer 2009. 11/23/2009 (Price: $39.99)



Catalog Request Form