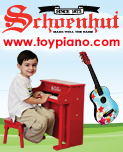 Article Tools:








TDmonthly's Fashion Dolls War - Update 2007
Barbie Brings the Bucks, But Bratz Has Won the War
After its inception in March of 1959, Mattel Inc.'s Barbie doll dominated the fashion doll market. Barbie's accessories — everything from play homes to cars to clothes — helped make Barbie worldwide phenomenon. Determined to keep her status, Barbie reinvented herself time and time again and beat out the competition … until 2001.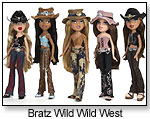 In June of that year, Barbie suffered her first major blow. MGA Entertainment released Bratz — a line of uber-trendy, sexy dolls with attitude. The Bratz quickly garnered an enthusiastic audience of pre-teen girls, a market relatively untapped by Barbie.

In attempts to win over Bratzs' audience, Mattel released the Flava and My Scene lines, which featured guys and gals dressed in flashy urban clothes. (See Fashion Dolls Compete in Popularity Contest) However, slapping Bratz-like clothes on Barbie dolls failed, and both Mattel lines were discontinued shortly after their releases.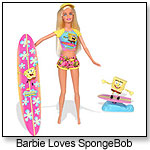 Despite the struggle, Barbie seemed to hold her own until last year, when CNNMoney.com reported that research conducted by the NPD Group Inc. revealed that "Bratz, for the first time, toppled Barbie as the No. 1 fashion-themed doll property during the final quarter of 2006." [1]

But the battle didn't stop there. Both Mattel and MGA created online worlds for girls, called Barbie Girls and Be-Bratz!. Girls can enter the virtual worlds by plugging a special USB key into their computers. The BETA sites offer safe chatting, games to play and plenty of opportunities to interact with their dolls in the virtual world. With Barbie Girls and Be-Bratz! recently launched in April and August of 2007, respectively, the winner of the virtual world popularity contest is yet to be determined.


No matter who comes out on top in terms of sales this year, Bratz has unquestionably changed the standard for fashion dolls. If a new doll isn't Bratz-like — such as Ty's first version of Ty Girlz — then it's determinedly un-Bratz-like its wholesome appeal (e.g., KidsGive's Karito Kids and the Only Hearts Club )

The bottom line? Bratz may or may not stay on the scene, but one thing is certain: it has set the stage.

To learn about the early stages of the Barbie versus Bratz feud and other fashion-doll issues, read Are Barbie and BRATZ Out of Style?, The Road to Damascus: A Whole New Fashion Doll for the Middle East and Fashion Dolls Get Edgier and More Ethnic.

Here's a choice of fashionable dolls — both wholesome and, well, a little less so:
Houda celebrates the beauty and richness of her French and Lebanese background. Her hobbies are baking, cooking, reading and exercise. Her friends describe her as giving, always the first to try new things and she tends to see the humorous side of life.
.
The Only Hearts Clubs dolls are based on real little girls, their friendships and their styles. Nine-inch Briana Joy says, "I love the heart-pumping action of sports. Soccer, basketball, gymnastics, rollerblading, surfing — you name it, I'm into it. I believe in team spirit. Put on your gear, join my team, and let's play!" She comes with her pet dog Longfellow™. Girls can read her storybook, "Teamwork Works," to find out about her dilemma on the soccer field.
.
.
.
.
This 14" soft-sculpt doll is dressed in the latest trend-setting fashions that can be mixed and matched, and each Ty Girlz outfit comes with complementary accessories. The dolls have soft, realistic hair that can be easily combed and styled in numerous ways. Their clothes, hair and makeup are coordinated in monochromatic hues for a distinctive look, and the dolls are accompanied by a 3-D interactive virtual world. Launch date: July 2007.
.
With a little luck o' the Irish, an 18" American Girl doll can become a serious step dancer in this costume.
.
Conceived as the Muslim answer to Barbie, Fulla comes dressed in Hijab, ready for modest jaunt outside. There are plenty of other fashions for her to wear, all available separately. Little girls in the Middle East are snatching up the doll and buying licensed items from clothing to swimming pools. She has large brown eyes and long, coal-black hair streaked with auburn. A doctor and teacher Fulla doll are coming soon.
.
Adoptable Kinder Evelyn (E) in a denim dress with red shoes and a red hair ribbon. Adorable, soft and washable! This doll is approximately 18 inches (45cm) tall and weighs less than 2 pounds (.45kg). Includes an internet key-code that may be used to register online at the ?Adoptable Kinders School?.
.
This 13" vinyl doll was inspired by collector Jill Jackson during a 2004 story-writing contest. She comes complete with a storybook titled "Princess Berdina and Her Magic Tears," written by Jackson. Featuring carrot curly mohair and brown eyes, she also comes with a tiara and a beautiful ball gown with matching shoes. Princess Berdina is a limited edition of only 130 pieces. Launch date: 2007.
.
Unlike most dolls, these dolls have embroidered eyes and are constructed of soft fabrics that make them huggable. The first four dolls in the Little Petals line are Lily, Blossom, Daisy and Rose. Corduroy trims, ribbon trims, functional pockets and detailed embroidery are a few of the special details featured on these 10" soft dolls. Launch date: May 2007.
.
This 16" charming little rag doll is an exact reproduction of Kathy Lennon's original doll hand sewn for her by her Mom and Nana. Kathy - brunette doll - wears a sweet yellow dress with a tiny Humpty Dumpty theme with matching pink silk bows in her braids.
.
.
Sabine's fairytale red hair hangs long and curly over her shoulders. Her green eyes look inquisitive and playful at the same time. Sabine wears a bright red floral dress and a coordinating patterned apron with a ruffled hem. Sabine belongs to the Käthe Kruse family of Toni. She stands 15" tall and represents a 6-year-old girl who is happy and full of joy. Her body is made of hard vinyl and her kanekalon wig is easy to style and brush. She debuted at the American International Toy Fair 2006.
.
.
Neva Dolls founder and chief designer Stacia McDonough created this raven-haired doll whose name means "beautiful hillside" in the Eskimo language. The latest addition to the Petites Fours Collection, she wears suede and genuine sable in the traditional dress of people from Russia's Yakute region. Handcrafted of Russian porcelain and with hazel eyes made of hand-blown glass, Princess Kimira stands 17" tall. Launch date: Christmas 2006.
.
Sasha is part of the Signature Series, best known for glossy, white porcelain faces. She wears authentic 17th- and 18th-Century Russian folk costumes, which include embroidered velvet, mink and silk. The doll stands 19" tall and is handcrafted in Russia. Launch date: 2008.
.
.
Niecey, a soft and huggable adventure doll, is all fabric and stands 12" tall. She comes with a soft-cover storybook that gives parents and children an opportunity to bond while helping to build children's attention spans and sharpen their listening skills. In "Niecey's Surprise Pie," readers witness an entire town's transformation from grumpy to joyous as Niecey's Surprise Pie puts a smile on everyone's face.
.
.
.
These dolls come in their fun and colorful pajamas. Prisi has a shimmering white organza nightgown complete with fuzzy slippers. Maya has yellow and raspberry floral Capri jammies. A mandarin set of green and white pajamas is the look for Skye, and MaiTae is both cozy and comfortable in her black-and-white raspberry-trimmed pajamas. All dolls come with matching slippers and white chenille logo-embroidered robes.
.
Isabella's shimmering gown is fashioned by moonlight. The green chiffon gown is lined with satin and sprinkled with silver and rhinestones. She has green velvet shoes and a gauzy choker. There is a cape of multi-colored chiffon, with an organza ribbon choker. She has a floral head wreath and an enchanting butterfly and flower wand.
.
To date, ENY dolls has launched the following Mexican regional dressed dolls: Jalisco, Guerrero, Veracruz, Garibaldi, Huichol & Huichola, Puebla (feaured), Yucatan, Chiapas. More will be available every month. The dolls are handmade by communal ethnic women of every state of Mexico.
.
.
Catalog Request Form


Advertisement: