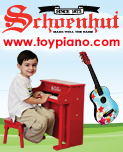 Article Tools:








Kingka LLC
Teaching the World Chinese
"Why not use these abstract pictographic characters to further develop children's visual discrimination?" — Sholeen Lou-Hsiao, Kingka LLC

The creator of Kingka believes her colorful Chinese-character game will wow exhibitors at Toy Fair 2008 and fit right in with the worldwide trend of learning the Chinese language. Will it also earn a spot in TDmonthly Magazine's TOY FRENZY! documentary? Read the company's story here, in Sholeen Lou-Hsiao's own words.

Kingka's creation is a "love story" — a mother's love for her son, a teacher's love for her students, who are part of the 50,000 American families that adopted children from China, and friends and family's love for the entrepreneur.

I've loved playing puzzles and board games since I was a child, so I bought my son a card-matching game for his second birthday. To my amazement, he learned all the pieces in two days and it struck me like lightning that if he could memorize these images (they looked challenging enough for me) he should be able to memorize the symbol-like Chinese characters if I could make them interesting enough. So, a great toy idea was born.

A NEED TO FULFILL

I was already very frustrated with my search for high-quality and age-appropriate toys to teach my 2-year-old son Chinese when the idea sparked. I searched high and low across the continents, from online to retail store, and nothing passed my son's approval, meaning nothing could make him pay attention for more than 10 seconds.

While surfing online for information, I came across research indicating pictographic Chinese characters can stimulate visual discrimination and increase IQ. So this great toy idea grew: Why not use these abstract pictographic characters to further develop children's visual discrimination and spatial perception after learning shapes like circle, square, triangle, etc.?

I could treat these characters just like more complex structures of lines, space and positions that make wonderful brain teasers for untrained eyes.

MORE THAN A GAME

The finished product of Kingka Matching and Memory Game is a multi-purpose board game. It can be as simple as a brain-teaser puzzle when it is only played as a matching game, or it can be played as a language learning game since these abstract characters are "real" Chinese characters. Players can learn Chinese through the uniquely designed game rules, which I developed as a self-learning method.

When I came up with this great toy idea, my niece and a great friend of mine were very excited and funded me with $50,000 to cover the initial operation cost from game design to patents and trademarks registration. We did really well in our first year.

We did most of our business through our online store, but our wholesale business has been going strong since the 3rd quarter of 2007. We expect more specialty stores in the United States and overseas distributors to pick up Kingka at Toy Fair.

We are also looking to license Kingka in different markets. For example, we want to create a special Kingka with Starbucks for adults or a special "Nihao, Kai-lan" Kingka with Nick Jr.'s new animation program premiering on Feb. 7, 2008.

CAPITALIZING ON A HOT TREND

Learning the Chinese language is one of the hottest trends in the world right now, and Kingka is created to satisfy that strong demand. I have already sold to Australia, Canada, France, Spain, and the UK through my online store — without any promotion overseas. I believe the audience around the world is hungry for news about a fresh new game that is so educational, trendy and dynamic. Not only do kids enjoy it so much, but adults do as well.
Wholesale Price: (Log in to view)
MSRP: $29.99
Age Range: 3 and up
SKU or Item #: 689076729987
Gender: Boys And Girls
The uniquely designed Kingka Matching and Memory Game (English/Chinese version) is a multi-purpose toy that can further stimulate children's spatial perception after they master the identification of a circle, a square and a triangle. It also exercises visual discrimination, fine motor skills, memorization and concentration, and teaches the hottest foreign language, Chinese. Kingka is the most age-appropriate toy that introduces Mandarin Chinese to toddlers and preschoolers from English-speaking families. Made in the USA, this brain-teaser game challenges people in all age groups.
ToyDirectory Product ID#: 15908
(added 10/31/2007)
.
Catalog Request Form


Advertisement: