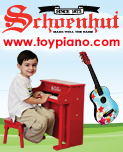 Article Tools:








Ballpark Classics
Playing the Field
"Kids need the kind of toy that makes them want to run home from school to play." — Doug Strohm, Ballpark Classics

Doug Strohm's journey to Toy Fair began when he was a kid. Read why he believes his passion for baseball arcade games will help him become the hit of the show … and maybe a subject in TDmonthly's TOY FRENZY! documentary:

I grew up a Cincinnati Reds fan in a small farming town in Ohio. My first love has always been baseball, instilled at an early age by my mother. My friends and I played sandlot games on the diamond my Dad made for me in a cornfield across the road from our house.

Every summer, the county fairgrounds came alive with farm equipment exhibits, carnival games, sno-cone and funnel cake vendors, and the biggest and most exciting attraction of all: the Penny Arcade. The arcade was a canvas tent about the size of a basketball court with a cage in the center inhabited by a shifty-looking character that carried a huge ring of keys.

ANOTHER WAY TO PLAY

The Arcade tent had a thick sawdust floor and was jam-packed with all kinds of machines. There were marksmanship games, penny smashers, a robotic fortuneteller, a passion meter, and rows and rows of pinball machines lining the perimeter. Asteroids, Space Invaders and Pac Man were still more than a decade away.

We loved the arcade, and saved up the other 51 weeks of the year shoveling snow and mowing lawns so that we could blow it all, one dime at a time, in our most favorite machine: a Williams Pinch Hitter. This was the best game in the whole place.

One year, about a week after the fair was gone, I set out to create my own game using plywood and two-by-fours scrounged from an old wood pile, a stick of hardwood, a washer and a left-over Christmas wrapping-paper tube. A few magic markers later, it roughly resembled a baseball field. I took the walls back off and cut three rectangles in both and wrote SINGLE, DOUBLE an d TRIPLE above the missing wood.

My friends and I played that game for hours on end. I entered adolescence and, The Game, as it came to be known around the neighborhood, fell into dust and disrepair. I wrote a nice letter to Mattel, the only toy company I knew of in those days, but never received a response. I wish I had the snapshots that I put inside that letter!

THE GAME PREVAILS

About 20 years later, when my son was born and we were living in Southern California, I decided to build a more sophisticated version. I had never stopped thinking about it, and collected all the notes I jotted down over the years. I made several, mostly focused on improving the mechanics and manufacturability of the game. In 1993, we moved to the suburbs of Seattle and in early 1999 my schedule freed up enough to allow me to work on versions 3, 4 and 5. Today's product is version 6, more than 30 years in the making!

Perseverance would be the one thing that I would tell anyone to practice if they want to see their dream come true. There will be a lot of people who don't share your dream and vision, but that's OK because the way I look at it, they have dreams and visions of their own.

I don't worry about the product not selling. There's really only one way to find out: Give the product every advantage to be successful and let the market decide. I didn't come this far to not want to read the next chapter!

AIMING FOR THE BLEACHERS

The game looks great and people will be proud to display it in their homes. We also know that the play value is extremely high, so it will be played with a lot. Kids (and adults) spend way too much time staring at little screens all day instead of at each other. Our game is a conversation starter. Kids need the kind of toy that makes them want to run home from school to play.

The combination of great aesthetics and high play value fueled by a market of passionate fans hopefully equates to success! Of course, good marketing and high quality sure help.
MSRP: $249.00
Age Range: 13 and up
SKU or Item #: BPC1-0001
Launch Date: December 2007
Gender: Boys And Girls
This arcade-style baseball game of skill and strategy is made in America and designed for all lovers of baseball. Easy to learn and rewarding to master, this table-top baseball game has the real feel of pitching and hitting and features the timeless charm and character of classic ballparks in a detailed 1-inch-to-18-foot scale-model setting. The game can be played alone, head-to-head or on teams. "Ballpark Classics draws people together for a great, authentic experience that's fast and fun and plays like real baseball," Doug Strohm, president of Ballpark Classics Inc., told TDmonthly. Launch date: December 2007.
ToyDirectory Product ID#: 16736
(added 12/26/2007)
.
Catalog Request Form


Advertisement: