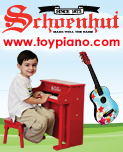 Article Tools:








Regional Reports: What's Selling … and Where
Find Out What's Going on in Stores Near You
With additional reporting by Sharri Hefner, Terri Hughes-Lazzell, Chris Lundy, Claudia Newcorn and Brenda Ruggiero

Only interested in what's going on in your market? Take a peek by region to see what to stock and when to think twice:

New England by Chris Lundy


Putumayo CDs are favs, and get played by staff on store speakers. Whoozits by Manhattan Toy and Twilight Sea Turtle by Cloud b won people over when shopping for baby gifts. For boys, it was anything physical and outdoorsy, namely Blast Pads by Marky Sparky or Stomp Rockets by D&L Co. Girls' gifts were harder to nail down, with interests spreading from beauty supplies and dress up to crafts.


Mid Atlantic by Brenda Ruggiero


Webkinz by Ganz are slowing down, but Playmobil remains a strong seller. Outdoor toys, such as pool toys, blast pads and rocket balloons, did well during the summer. Collectible dolls are trending downward; the generation that collected them has grown up, and the next generation isn't interested. Some grandmothers are still buying, but not as much as before. Crafts remain a popular gift item for girls.


Southeast by Sharri Hefner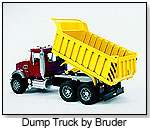 Gund tops the baby gift market, with its plush animal blankets for girls and boys. For boys, best sellers run from laser pointers to Incredible Hulk items, to Bruder vehicles, to Playmobil. Parents and grandparents often buy Lee Middleton or Corolle dolls due to their fine craftsmanship. Melissa & Doug is the most trusted brand, popping up as a best seller in the baby, girl and educational categories.


Midwest by Terri Hughes-Lazzell


Sticky Mosaics by The Orb Factory continue to be a favorite among girls. Several stores say this is one of their best-selling items. When it comes to boys, LEGOs continue to be hot. And babies are seeing the light with the Twilight Turtle and Twilight Ladybug by Cloud b.


Southwest by Claudia Newcorn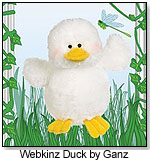 Webkinz are still hot for boys and girls. LEGO remains a strong seller for boys. Bananagrams and Papo from Hotaling Imports are doing well. CDs and school supplies are in short supply at toy stores; only two of five carried the first and just one carried the second category. Disappointments included bamboo games by HaPe.


West by Claudia Newcorn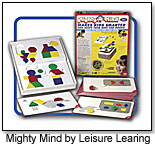 Webkinz disappointed Western storeowners this summer. Playmobil toys and LEGO still do well for boys ages 5 to 9. Breyer horses continue to be strong gift gives for girls ages 5 to 9. Bananagrams is holding steady. Mighty Minds by Leisure Learning received two mentions as a best-selling educational product, out of eight retailers surveyed.


West Coast by Marie Raven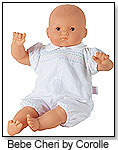 An increased consciousness for safety and the environment has led to an emphasis on traditional and wooden toys for infants. Most stores do not carry CDs, or only stock a few, though music-play toys are a steady category. School supplies are not a popular market among specialty toy stores, though some carry workbooks and flashcards. More than one retailer named Papo, stomp rockets and blocks as top gifts for boys; for girls, Corolle dolls and arts and crafts items take the lead.

Following are the products mentioned by retailers across the country:
Featuring artists Ladysmith Black Mambazo, Chiwoniso, Samite and others, this 11-track album blends vocal and instrumental talent in gentle African songs. A portion of profits will be given to non-profit NextAid, which works to help African children with the many challenges they face. Launch date: April 29, 2008.
.
The plush is also a nightlight that projects an entire night sky onto the ceiling and side walls of any room. Additionally, it brings awareness to five endangered wildlife creatures, each highlighted on the turtle's shell. Simply press on each button to learn about a different creature, such as the California sea otter and the blue whale. A little storybook is included to provide facts about each endangered creature. Launch date: February 2008.
.
.
.
.
.
.
The bank is shaped in the bust of the character Hulk. Based on the movie by the same name, Hulk is depicted here in 3-D form, clenching his fists and exposing his teeth.
.
.
.
.
.
.
.
.
.
.
Magnetic MightyMind is ideal for travel and can keep kids busy for hours. The game includes a series of 30 puzzles that increase in difficulty. Some include color cues. Children learn as they place magnetic pieces onto each card, developing independence, self-expression and accomplishment. Launch date: Fall 2007.
.
Catalog Request Form


Advertisement: