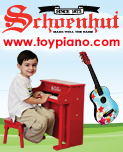 Article Tools:








Why the Recession Is Good for Kids … and Toys
Experts Say Tight Economy Calls for Back-to-Basics Play
"[The recession] will force us to think about what's really good for children." — Dr. Kathy Hirsh-Pasek

"The recession could be the best thing that's ever happened to children's toys," Dr. Kathy Hirsh-Pasek, a child development expert and professor at Temple University, told TDmonthly in late January. Her outlook that the dire economic climate "will force us to think about what's really good for children" gives hope to the specialty industry that aims to do just that, recession or not.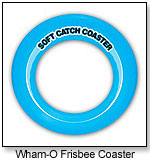 Certainly, many classic toys that promote open-ended play or boast durable materials carry a lower price tag in comparison to the ever-increasing number of electronics hitting store shelves. Though the video game industry posted record-breaking sales in 2008, child development experts still encourage traditional play, especially for parents seeking low-cost, high-value items.

"Take along the Frisbee on the next family outing," advised Stevanne Auerbach, also known as Dr. Toy, of the Institute for Childhood Resources. "Play … does not have to cost a lot."

BANK ON BUILDING


Construction toys, available in a variety of price ranges, are great for children to use as a platform for creative play, Hirsh-Pasek recommended, and "a cardboard box is not a bad way to go" when designing a cost-effective puppet theater. Finger puppets by Folkmanis or animal figures by Safari Ltd. or Schleich could be used in performances, perhaps paired with a decorate-your-own Calafant Castle or Treehouse from Creative Toyshop.

In the construction category, Infinitoy's Zoob sets, Wedgits by Imagability, Hape's Quadrilla and K'Nex kits fit the bill for birthday presents, according to Owner Patti Tepper-Rasmussen of Learning Tree Toys in Oklahoma City.

ACTIVELY DESIGN AND CHALLENGE THE MIND

Kits by Design Your Own, Bead Bazaar and Scientific Explorer, recommended by Diana Nelson, president of Kazoo Toys in Denver, are good bets because they encourage activity and creativity. As Hirsh-Pasek pointed out, a good plaything is "90-percent child and 10-percent toy."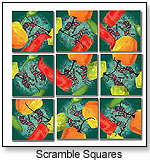 Dr. Toy suggested everything from paper dolls and games to finger paints and puzzles when considering reasonably priced items that still contribute to a child's development. Mind-challenging Scramble Squares by b. dazzle, inc., the recipient of multiple Dr. Toy awards, make great gifts, she told TDmonthly, and are "under $10, which makes them a real bargain."

For babies, Tepper-Rasmussen suggested items from HABA, WOW, International Playthings and Sevi due to "reliability in terms of safety standards and fair pricing."

See these and other recession-friendly suggestions below:
This magical bunny pops out of a magician's hat. Fully poked out, this rabbit's just 5" high. Launch date: 1999.
.
Joining the company's family of micro-robotic creatures, this six-legged ant features thin, mobile antennas and travels very quickly. Launch date: February 15, 2009.
.
.
Dolphins are playful, have individual personalities and adapt well to humans, making them a popular sea mammal to kids and adults alike, making for a very enjoyable Scramble Squares® Puzzle.
.
Get your business buzzing with these cute bumble bee mini replicas! Perfect as an impulse item near the register. Offered loose in sturdy acetate bins with 192 pieces per bin. Minis average .75" to 1" in length. Hand painted, phthalate and lead free. Ages 5+. Safari Ltd. exceeds all safety standards. Safari Ltd's products are 100% guaranteed. See the entire collection at www.safariltd.com.
.
.
.
.
.
.
With a treehouse kit made from high-quality, extra durable cardboard, all pieces come precut and easy to assemble. The child can decorate this treehouse with paint, crafting materials and get very creative. After decorating and building it, the kids can play with it and incorporate it in their every day play. Ideal size for play with 3" dolls or animal figurines. The material is 100% recyclable. Approximate size is 15" x 16" x 22". Launch date: June 1, 2008.
.
.
.
The kit allows kids to decorate their own, real hockey puck and stick. Kids will be able to express themselves while staying active and can easily spot their puck on the ice. Launch date: June 2008.
.
.
.
.
.
Made from recycled plastic milk containers, this sturdy flying disc weighs approximately 130 grams. Launch date: February 15, 2009.
.
This colorful construction kit contains four pieces each of the five ZOOB shapes in sparkly shades. They come in a reusable tube that includes instructions for 17 simple projects, including a giraffe, rocket man, cell phone and tiara.
.
Little kids can build colorful baby penguins with the 24 chunky pieces that come in this set, packaged in an easy-to-carry storage case.
.
This colorful bunny features fabric and plastic, as well as a ringing bell and ears that make a rustling sound. It helps develop a baby's senses and gross motor skills.
.
Catalog Request Form


Advertisement: