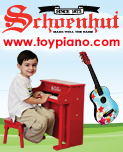 Article Tools:








TDmonthly's Top-10 Most-Wanted Games
Families are Still Bananas for Bananagrams
With additional reporting by Terri Hughes-Lazzell, Chris Lundy, Claudia Newcorn and Brenda Ruggiero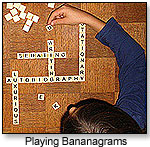 In January 2009, TDmonthly Magazine polled 56 specialty retailers around the nation about their sales in the games category. While individual item sales varied, a common thread across the country was retailers noting that the demand for family games has risen recently. Thirty-one percent of retailers mentioned seeing sales of games that involved more people, or a wider range of ages, climb.

"Family games are making a big comeback," said Diana Nelson, owner of Kazoo & Company in Denver.

The types of games families are playing showed a wide range of interests, from the wild popularity of word game Bananagrams, to complex strategy and role-playing games, such as Settlers of Catan by Mayfair Games. Here are the top-10 best-selling games.
.
.
.
.
.
.
.
.
.
.
Catalog Request Form


Advertisement: