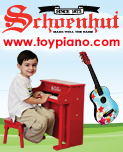 Article Tools:








TDmonthly's Top-10 Most-Wanted Wooden Toys
Safe, Green and Fun Make the Cut
With additional reporting by Terri Hughes-Lazzell, Chris Lundy, Claudia Newcorn and Brenda Ruggiero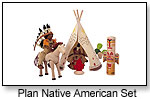 Classic and durable wooden toys have been a mainstay for generations, and in today's market the focus is shifting to sustainable, environmentally friendly, and safe more than ever before, TDmonthly Magazine learned during a survey of 56 specialty retailers.

Play Toys and Melissa & Doug crowned the selection, which spanned basics including first building blocks, such as the U.S.-made line from Uncle Goose, all the way up to Hape's complex modular marble-run building system, Quadrilla. Here are the top-10 best-selling wooden toys:
.
.
.
.
.
.
.
.
.
Catalog Request Form


Advertisement: