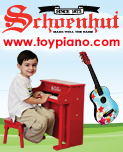 Article Tools:








TDmonthly Goes Inside ... Star Toys, Los Angeles
Seeking Fun Keeps Siblings Young
Videography and editing by Carlos Velasco

Leonard Lieberman may be 72 years old, but that doesn't keep him from flipping his (R/C) car on its back whenever he can. Leonard has been playing with toys professionally since May 1968 and has no plans to stop. Watch a video interview with him, below.



Get the Flash Player to see this video.


As a young man, he'd worked in the jewelry business with his father, but wasn't satisfied. "I had a friend in the toy biz and he taught me about it," Leonard told TDmonthly Magazine. Some years after he founded Star Toys, his sister Caroline Seymour joined the business.

What's the secret of his success? "I like what I do and I'm good at what I do. I'm the best at what I do," he told TDmonthly bluntly. "I have an interest in people and in making sure they get good products, and that's what I buy."

But he doesn't travel to Toy Fair to do his shopping. "I mainly buy out of catalogs and I have a good feeling for toys. I can pretty much look at something and say if it's a yea or nay."

His customers must trust his judgment, because they keep coming back year after year, generation after generation.

When asked if he has sage advice for new shop owners, Leonard warned, "You can't go into this business and expect to know what to buy. Unless you know something about this business, it isn't easy. You have to have the background."

… Or, learn from the best. Watch Leonard and Caroline show off some of their own winners in the videos below. Please scroll down to see them all:


| | |
| --- | --- |
| Liang Feng Stunt Robot | ATJM Pro Flying Saucer |
.
.
Winner of the 2003 "Preferred Choice" Award from Creative Child Magazine. Each Monster Set makes thousands of creative characters. MUM is a multi-sensory toy and game that is fun for one child or the whole family. Every MUM set is interchangeable with every other set in the line, offering unlimited new and exciting experiences.
.
.
.
.
Sun Deco kits allow kids to catch the sun with paints. Like home-made stained glass windows, each kit has clear plastic models to paint with every imaginable shade from glitter to psychedelic. When the sunlight hits them, they detonate with color. Kits range in price from $0.80 to $80.
.
Plant carrot, radish and onion seeds, and watch the roots develop underground. Self-watering grow unit has built-in drainage reservoir and wicking system to keep soil properly moistened. Includes eight expanding soil wafers, seeds, I.D. labels, light shield to cover roots, and experiment booklet that teaches about germination, seed growth, photosynthesis, and more.
.
.
Bring your four favorite fairies to life with this shimmering decorate by number kit. Each picture is a different fairy to hang on your wall. Includes four fairy designs, over 3000 sparkling tiles and jewels, and four wall hangers.
.
Children fill in animal templates with colored beads, then mom or dad irons them to fuse the beads together to make a permanent toy.
.
.
.
Chicco's award-winning Music 'N Play Table features a reversible table packed with engaging activities designed to help your baby learn through play. The electronic side includes a piano with large colorful keys, flashing lights, and fun melodies. There are 3 piano playing modes, 8 electronic tunes, and 4 different instrument sounds. The table also includes 8 'Bugs & Bees' activities that target multiple skills that are important for your baby to develop. If you flip the table over, you'll find a building block base to build on using the 10 included building blocks.
.
Heavy duty rock tumbler changes rough stones into beautiful, high-luster semi-precious gemstones. Make jewelry with settings included in this set. U.L. Listed.
.
Put a unique spin on traditional games of catch. Two players flip a ball back and forth using thumb-activated suction cup handles-thumb on to catch, thumb off to toss. Comes with a 9" vinyl ball and two gripper handles.
.
The Magic Penny kit is a great tool for investigating magnetism. The kit contains two Magic Penny magnets, 24 newly minted British 1- and 2-penny coins, one US penny and an activity booklet outlining 32 magnetic investigations. Magic Penny magnets have beautiful stainless steel covers and were custom designed to enable a large number of investigations to be done with magnetic coins. All new packaging, additional coins and more activities make this award-winning kit even better.
.
Catalog Request Form


Advertisement: