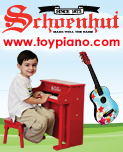 Article Tools:








Top-10 Most-Wanted Travel Toys and Games
Backseat Drivers Stay Busy With Magnets and Classic Games
With additional reporting by Terri Hughes-Lazzell, Chris Lundy, Claudia Newcorn and Brenda Ruggiero

Travel with children can be challenging, and finding the right playthings for the journey can not only ease but enrich the experience for everyone. Classic favorites like Mad Libs and Travel Bingo, and newer preferences such as Buckyballs (not for children) from Maxfield & Oberton, are most in demand for travel, 39 specialty retailers shared with TDmonthly Magazine in March. See the best-selling travel toys and games below.

No manufacturer paid to be included in this article. All products listed were chosen by editorial staff without regard to the company's relationship with TOYDIRECTORY.com/TDmonthly Magazine.
.
.
.
.
.
.
.
.
.
.
Catalog Request Form


Advertisement: