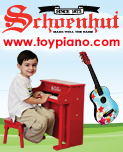 Article Tools:








October Staff Picks
Cute Plush and Cooking Kits Make For Halloween Fun
Aurora World Inc. adds a Halloween twist to its much-loved YooHoo & Friends line, and O.B. Designs rolls out a whimsical plush carryall. Meanwhile, Curious Chef and Fashion Angels get creative in the kitchen with cookie cutters and a miniature chocolate workshop. See more October picks below:
.
.
The "Gotta Love Me" plush characters from Fiesta include the Everyday Critters: Puddles the frog, Sunshine the bear, Rascal the puppy, and Whiskers the cat. This plush line also features Jungle animals including Leo the lion, Mimi the monkey, and Peanuts the elephant. Each has an embroidered heart and endearing "Gotta Love Me" message.
.
Girls can become chocolatiers with the My Chocolate Boutique Chocolate Workshop. This kit has over 200 pieces for young ladies to design, mold and make their own chocolates for themselves and to share with friends and family. The workshop includes a battery operated melting machine that doesn't overheat, so there's no risk for kids to burn themselves or the chocolate. Girls can also use the foil wrappers, boxes and stickers to create customized packaging for their hand made treats. This kit does not include any chocolate or candy, so parents can control what ingredients their kids use. The kit includes a chocolate melting machine, a metal melting bowl, a mixing spoon, a decorating tool and brush, over 50 molds, 25 foil wrappers, 50 candy cups, 25 clear candy wrappers, two gift boxes, over 100 decorative labels, six decorative doilies, and an instruction and design guide.
.
These 5" bean-filled plush toys feature orange or dark purple color themes, and make sounds when squeezed.
.
AMT661 Round 2 AMT Cadet Series - Star Trek U.S.S. Enterprise NCC-1701-C. This 1:2500 scale Star Trek snap-together plastic model kit includes aztec decals. Snap assembly without glue. This Star Trek U.S.S. Enterprise NCC-1701-C is 8.5" long. Box size: 9.25"L x 3.5"W x 6.5"H. Manufactured by Round 2.
.
.
With huggable soft plush bodies, luggable detachable straps, lovable personalities and stuffable zip open mouths, these multi-play toys are designed to be an adventure buddy, soft toy or pajama keeper. Marvin Mudcrab is a barber who loves tofu burgers and pedicures, and hates sad endings and skinny jeans.
.
These cookie cutters are designed for kids and feature Halloween-themed shapes including a cat, leaf, pumpkin and ghost. They offer a soft grip and are oversized for easy use. Curious Chef cookie cutters are made from BPA-free food safe plastic and are dishwasher safe.
.
.
This line of DVDs is designed to teach early sign language skills to preschool-age children. Featuring beautiful video productions of some of the most recognizable children's books of all time, this series offers a unique approach to learning sign language and helping kids of all hearing abilities to gain literacy and pre-reading skills. "A Pocket For Corduroy...and More Stories About Friendship" is adapted from the beloved book by Don Freeman.
.
Young readers are introduced to the alphabet and corresponding animals at the same time. Wild Animals literally jump, slither, and fly off the page in this illustrated pop-up featuring 26 creatures hidden within the pages of the book. Antelope bursts through the letter A; Leopard lurches from behind L; Giraffe reaches its long neck over G; Koala peeks from behind K; and Penguin waddles out from behind P. The book also includes accompanying playful first-person text designed for reading aloud with a young child and photographs of each animal.
.
Each of these tiny versions of past and present Build-A-Bear characters comes packaged in a french fry box with "nutritional friendship information" on the back. Characters include Sassy Kitty, Read Teddy, Marble Monkey, Endless Hugs Teddy, Shaggy Pup, Peace Bear, Fabulous Frog and Cinnamon Swirl Bunny. Fashions and accessories for Build-A-Bear Smallyfrys are also available.
.
Catan® is a modern classic. An international favorite, it has redefined social board games. Now you can create Catan out of wood and enjoy settling and building using specially tooled wooden pieces. Embark on a quest to settle the fair isle of Catan! Guide your brave settlers to victory by using clever trading and development. Use resources (grain, wool, ore, brick, and lumber) to build roads, settlements, and cities, and buy development cards. Acquire your resources through trades or the role of the dice. But beware! You never know when someone might cut off your road or if the robber will appear and steal your precious gains. Are you the best trader, builder, or settler? Will you master Catan? The strong, compartmentalized box contains: 52 thick, beautifully illustrated map hexagons, 144 specially designed playing pieces, 6 hexagonal building costs summaries and 2 special victory point markers, 1 vile robber, 2 dice, and 28 random number chits-all made from sturdy wood. The 154 cards, like the hexes, bear fine artwork from Michael Menzel. This special limited 15th Anniversary Wood Edition of The Settlers of Catan® is designed for 3-6 players.
.
.
The Adventures of Onionhead in Space takes children on a journey to the possible. Each night, Onionhead visits a different planet and learns how their inhabitants want to help beautiful Earth. Through his adventures, he grows, transforms and learns techniques to heal the world. The book measures 7.75" x 7.75" and is printed in the USA on 100-percent recycled paper.
.
George the three-headed monster has a soft, yellow plush body, bright white teeth and red accents on each of his heads and tummy. This puppet is designed to make children smile, chasing away fears of "scary" monsters.
.
Catalog Request Form


Advertisement: