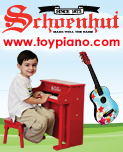 Article Tools:








October Staff Picks
Our October Staff Picks are Mmm Mmm Good, including the new Campbell Soup Alphabet Dice Game from TDC GAMES INC., Shrinky Dinks Halloween Fun from CREATIVITY FOR KIDS, and Obstacles, a new cooperative game from eeBoo corp. See these toys, and more, below.
.
.
.
.
.
Toobalink is the only construction toy that uses paper towel tubes and toilet tissue tubes as a main building element. A Toobalink set comes with all the pieces necessary to build a wide variety of connectors, which are then used to hold the tubes together to build large scale structures. Each Toobalink kit comes with 39 pieces, including brand new tubes so that kids can get building right away. Kids love it because they can collect more tubes to build bigger, better structures and parents love it because the extra building material is FREE. Made in the USA. Launch date: June 2012.
.
.
.
This quick and easy craft makes a spook-tacular Halloween decoration. Includes genuine Shrinky Dinks®, 11" x 8" sturdy black velvet tree, colored pencils, sharpener, mini hole punch and all the extras needed for decoration and display.
.
Memory Animal Puzzle. Find the correct "coat" for each animal. Each includes 12 animals and 24 all -wood pieces. Heirloom quality, solid wood puzzles with detailed, European hand-crafted designs. Precision cut pieces make for a perfect fit. Launch date: 2010.
.
Catalog Request Form


Advertisement: