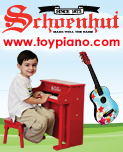 Article Tools:








Holiday Shopping List for Babies
Scroll Through Hi-Quality Toys
TDmonthly has compiled a shopping list to make finding that perfect gift for Baby just a little easier this holiday season. Keep this page on your SmartPhone when you shop. Click on any item to learn more about it, or simply scroll down for more information:

No manufacturer paid to be included in this article. All products listed were designated by editorial staff without regard to the company's relationship with TOYDIRECTORY.com/TDmonthly Magazine.


Frog Adorable Humidifier by CRANE USA INC.

Twilight Turtle by CLOUD B

Sophie the Giraffe by CALISSON INC.

Oball Jellies by RHINO TOYS INC.

Little TAGGIES Colours Collection Blanket – Confetti by TAGGIES INC.

Baby Farm Friends Bowling by INTERNATIONAL PLAYTHINGS LLC

Pink Comfy Cozy Bear by GUND INC.

Dunebug's Sand Truck by SPRIG TOYS, INC.

Winkel by MANHATTAN TOY

My Pillow Pets Ladybug by CJ PRODUCTS

Curious George Storytime Pal by ZOOBIES

Monsieur or Madame Wooden Clutching Toys by HABA USA/HABERMAAS CORP

Citiblocs Little Builder Blocks by CITIBLOCS LLC

Yookidoo Flow "N" Fill Spout by INTERNATIONAL PLAYTHINGS LLC

Rub a Dub Shapes For The Tub - Abc & 123 by ALEX-PANLINE USA INC.

Bilibo Mini by Astrojax USA – Active People

Plan Toys Clapping Roller by PLAN TOYS


Find out more about each toy below:

Increases air moisture for easier breathing and a good night's sleep. Relieves cough, cold, and flu symptoms, including nasal congestion, dry cough, sinus irritation, nose bleeds, dry skin. 1 gallon water tank runs whisper quiet up to 24 hours. Mists up to 2.1 gallons of moisture per day. Effectively humidifies rooms up to 250 square feet. Auto shutoff safety sensor. Uses less energy than a standard household light bulb. Does not require a filter.
.
.
.
.
.
.
.
.
.
.
.
.
.
.
.
This junior version of the award-winning Bilibo can be just about anything children want it to be — a racing beetle, a spinning top, a boat in a bathtub, a game piece, a sliding puck, a designer's seat for Barbie and more. It is 100 percent recyclable and comes in red/yellow, pink/orange and blue/green color combos.
.
Catalog Request Form


Advertisement: