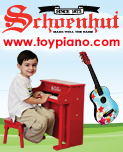 Article Tools:








Four Toy-Store Owners to Donate 1,025 Products to Schools!
Specialty Retailers and Manufacturers Team Up to Help Thousands of Kids
As a way of taking the sting out of the recession and state budget cuts, four new specialty toy-store owners will have the chance to give away hundreds of toys to their local school systems, Headstart programs, and children's charities via TDmonthly's ''2012: A Year of Charity'' latest giveaway promotion. Ten generous specialty manufacturers have signed on to donate 100 or more educational products each.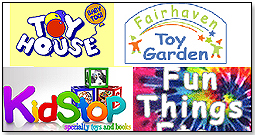 The winning retailers — Denise Teague of Fun Things Etc. in Waynesville, N.C.; Tina Schwindt of Fairhaven Toy Garden in Bellingham, Wash.; Kate Tanner of Kidstop Toys & Books in Scottsdale, Ariz; and Phil Wrzesinski of Toy House & Baby Too in Jackson, Mich. — will be distributing 1,025 educational games, toys and DVDs from Uncle Skunkle, Crossen Creations, FindIt Games, b. dazzle inc., PlayMais Canada Inc., Amazing Science!, Moving Picture Books, Education Outdoors, We R Fun Games and The Spelling Bee Game to needy kids and school systems in their communities in August and September.

A Cornucopia of Innovation


The toys, DVDs and games retailers will distribute to schools are Scramble Squares(R) by b. dazzle, inc. — a tesselation puzzle for kids from 8 to 108 that is ''easy to play, but hard to solve''(R); Bambooga(R) — a ''human puzzle game'' from Uncle Skunkle that teaches cooperation and utilizes eco-friendly social-entrepreneurship in its manufacturing; Magical Rainbow Boardgame and Playset by Crossen Creations — a magnetized game that lets
kids search for gold while learning color recognition, sequencing, patterns, counting, strategy and sharing; FindIt Deluxe Addition by FindIt Games — fast-paced hidden object game with over 70 hidden items, a deck of cards, a spinner, a timer, the check off pad, and instructions for 6 ways to play; a variety of eco-friendly, biodegradable corn-based PlayMais modeling kits from PlayMais Canada Inc to stimulate imagination and creativity, train fine-motor skills, and develop social group skills; Amazing Science! DVDs that let kids create kitchen-sink experiments while learning about electricity,
magnetism, heat, temperature, pressure, surface tension, buoyancy, and more; Eight Silly Monkeys and other DVD stories from Moving Picture Books, which provide a fun and educational digital reading experience for children ages 0-7; various games from Education Outdoors that teach strategy while learning about nature; Life on the Farm

board game from We R Fun — an ''udderly'' unpredictable and fun family game that teaches basic economics; and a schoolgrade-related series of BuzzleWords(R) games from The Spelling Bee Game that aim to increase America's spelling I.Q. (Read more about these manufacturers here and see more details on their products, below)




Toy Store Activists

The winning retailers were selected based on their level of involvement in their communities and the strength of their ability to garner media attention for their stores' events. Their entries were clear indicators of the level of passion they have for specialty toys and for the benefits these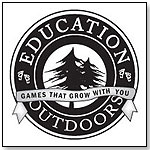 unique products bring to kids. Unlike mass-market toys, which are driven by huge corporations with their eye on profit, specialty toys are often invented by a parent who sees a lack in their children's play and educational opportunities, and then gets a brainstorm about how to fill it. Specialty toy-store owners, too, often have altruistic as well as business aims when they decide to go into this branch of retail.


Kate of Kidstop Toys & Books, founded in 1999, put it succinctly: "Our toys are special. They are different. And I love the opportunity to put a great toy in the hands of a child in hopes that parents will see how much more there is to 'connecting' the learning spots! IT IS EASY with the right toy!"

Phil Wrzesinski of Toy House and Baby Too, founded in 1949, works with all of his area schools, and some outside their district as well.



"We understand the value of play as an educational tool," Phil shared with TDmonthly. "We understand how toys stimulate the right side of the brain — the areas of imagination and creativity — whereas typical schooling is mostly left-brained disciplines of logic and data. So we work with educators to help them understand the role toys can play in forming a well-rounded child who has the imagination and creativity to compete for jobs in a world where the job they will most likely have probably does not yet even exist."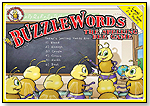 Tina of Fairhaven Toy Garden wanted to win the giveaway to help her local schools "because they have less funding than they used to have and they need the support."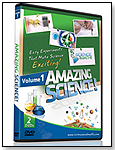 One of her employees has been studying psychology and play therapy in college and will intern with her to start a program that brings play into charitable organizations.

"When it is back-to-school time, we could expand this program to include visits to schools and other educational programs, not only giving them the donated goods, but to spend time with them to show how they can benefit from them," Tina told TDmonthly.

''Our mission as a toy store is to make this community a great place for kids and families,'' said Denise, owner of Fun Things Etc., which pretty
much sums up the attitude of all the winners and entrants. "We collect toys for Toys for Tots, provide entertainment and prizes at our local Kiwanis Kids Day, support Kids Advocacy Resource Effort (KARE) by donating a toy-filled Christmas tree to each year's Festival of Trees, provide gift bags at each annual Main Street Mile, which raises funds for Shriners Hospitals for Children, and anything else that comes up during the year. We generally do whatever we can for anyone in the community who asks!''

Here is more information on some of the amazing products the four winning retailers will be distributing for back-to-school:
Hilarious! Combines fast "moo"-ving action and authentic family-farm mishaps for "udder"-ly unpredictable fun! Teaches basic economics, yet is simple to understand and play. A REAL family game - designed so ages 8 to 108 can easily play together, comfortably! First to "Retire" wins! "Life on the Farm" has won a National Parenting Center "Seal of Approval 2012"; Best Family Fun Tillywig Toy Awards; National Teacher's Choice "For the Family" Award; "Outstanding Product"and "Hot Product" *iParenting Media Awards, among many others.
.
.
PlayMais is a biodegradable crafting material made from corn and colored with food coloring. It is manufactured in Germany, 100% safe, and biodegradable. PlayMais stimulates children's imagination and creativity, trains fine motor skills, and develops social group skills. PlayMais can be shaped, squeezed, cut and all it takes is a little bit water to create unlimited fun. Children can build in 2 or 3 dimensions, or wherever their imagination takes them.
.
.
Fishing Camp is a game where both children & adults can play & learn fun facts about Fishing. The game is designed to grow with the player, starting at level one questions, which are primarily identification of fish and fishing tackle. As the players increase in their knowledge about Fishing, they grow into the higher level questions. A fun & educational game where parents & children can play to see who catches the first fish and gets back to the docks. Game includes: 1 game board, 200 game cards(400 questions, and 100 fun facts), 1 decoder, 8 game characters, 1 die, 16 level cards, and 1 GPS card. Launch date: 2012.
.
.
By combining high quality animation, rich narration, sound effects and music, Moving Picture Books provide a fun and educational digital reading experience for children ages 0-7. There are 38 titles — both classic stories and new favorites — each available in English, Spanish and English Read-Along-Text versions. Our books can be purchased as digital downloads, or DVDs.
.
Learn fundamental principles of science through Amazing Science Experiments. Viewers learn about electricity, magnetism, heat, temperature, pressure, surface tension, buoyancy, and much more. For every demonstration, a complete materials list is given, and each experiment features multiple camera views so kids can see exactly what happens. Most importantly, every concept is explained in a step-by-step fashion. Viewers not only be amazed - they'll understand the science behind every experiment.
.
.
.
Catalog Request Form


Advertisement: