Pretend & Play Books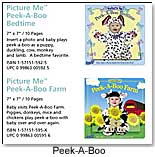 Playhouse Publishing is coming out with new book titles, including Pretend & Play, which includes creative headgear attached to a storybook. Titles in this series include Pretend & Play Princess (available May 04) and Pretend & Play Kitty (available July 04). The company will also come out with new titles in their Picture Me Books series, where a photo of a child can be inserted at the back of the book and lets the child become part of the story.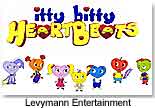 Itty Bitty Goes Worldwide
Levymann Entertainment, the producers of the children´s animated series itty bitty HeartBeats, have announced a three year joint venture with Penguin Young Readers Group to produce a new line of children´s books based on the series. The books will be released worldwide, beginning with a limited release in the fall of 2004 and expanding into a full release in 2005, including storybooks, readers, board books, sticker storybooks, sticker style books (paper dolls), jewel sticker books, activity books, work books & novelty formats such as "lift-the-flap" & "touch & feel."
The itty bitty product package includes two colorful plush characters from the series, a CD featuring the original songs from the episodes, and a video of four eleven-minute episodes of itty bitty HeartBeats animated series.

Another Adventure from Big Guy Books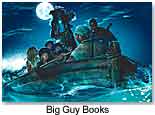 Knights, dragons, action! Serving as the fourth addition to the Time Soldiers series from Big Guy Books (ToyDirectory), ARTHUR is the story of Arthur Pendragon, a boy-king whom the Time Soldiers must rescue from the gripping clutches of evil. In their quest to unravel the secrets of the time portal, the courageous crew encounters an unstable rope bridge, mysterious men in dark suits, a magician, and yes, they even conquer a mighty dragon. The Time Soldiers series is aimed at inspiring boys ages 4 to 12 years to become avid readers. The pages are filled with spectacular and vibrant illustrations. Other books in the series are REX, REX 2, and PATCH.

The Straight Edge Press: Thinking Out of the Box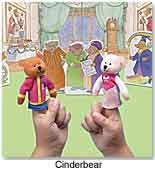 The Straight Edge Inc. has just released Imagination in a Box ($17.99) in January 2004 as an enhanced version of the Story in a Box book series (winner, Teachers´ Choice Award, 2004), Imagination in a Box sets come packaged in a sturdy cardboard "briefcase" with a plastic handle. Inside are a book, two scenery backdrops, seven stand-up characters, and two finger puppets--all ready for interactive story time. Two titles comprise the Imagination in a Box series, The Frog Prince and Cinderbear (The Straight Edge´s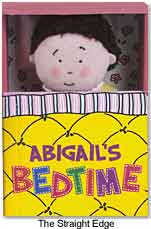 take on Cinderella). Both are vibrantly illustrated and told in a simple manner that appeals to early and pre-readers.

Any parent knows that bedtime for a 3 ½ year old can quickly turn into an exercise in stalling tricks. Abigail´s Bedtime, a new book from The Straight Edge Press, follows one precocious little girl through her bedtime routine, each page describing another of Abigail´s antics as she tries to postpone her beauty rest. Behind the last page of the book is a small bed, complete with a pillow, blanket and small Abigail doll, so that a reader can put Abigail to bed when finished with the book. According to The Straight Edge, "Tucking the small Abigail doll into bed helps children contextualize their own behavior, making going to bed a bit easier."
Dark Horse (ToyDirectory) Trots out New Titles for Spring 2004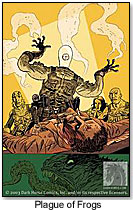 Mike Mignola, author of the top-selling Hellboy series, now takes his Bureau for Paranormal Research and Defense into the first of a new series: BPRD: A Plague of Frogs ($2.99, on sale March 3). Drawn by artist Guy Davis, the new five-issue series takes the story back to the roots of the characters as they battle a giant fungus which converts its victims into mutant frog-men! The BPRD characters will also be featured in a new Hellboy movie coming in April of 2004.
The Moth Double-Sized Special arrives in March from Steve Rude and Gary Martin. Ten-time comic industry award winner Rude is known as a master of the action comic, and he and writing partner/inker Martin deliver a taught story of a circus performing, crime-fighting superhero who takes on a creature known as the Lionman of Botswana. Outlaw bikers, bearded ladies, witch doctors and blood-thirsty monsters—it's all there!
A comic all-star team consisting of Scott Kurtz, Jim Pascoe, Haden Blackman and Sean Murphy has come together to create new tales from the Star Wars galaxy. In Star Wars Tales #19, a hyper-drive malfunction sends the Millennium Falcon far off course, trapping Han Solo light-years from home. Han must fight the hazards of a strange jungle world while trying to repair the Falcon and get home. Will he make it?
Mike Mignola, author of the top-selling Hellboy series, now takes his Bureau for Paranormal Research and Defense into the first of a new series: BPRD: A Plague of Frogs ($2.99, on sale March 3). Drawn by artist Guy Davis, the new five-issue series takes the story back to the roots of the characters as they battle a giant fungus which converts its victims into mutant frog-men! The BPRD characters will also be featured in a new Hellboy movie coming in April of 2004.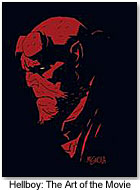 Fred Gallagher's successful Megatokyo Volume 1 is being re-issued with improved print quality and a larger trim size. This book will contain all of the comics from Chapter 0, as well as the editorial comments featured in the original release. Also featured will be additional drawings, historical notes, and "selected rants" from the first year of the Megatokyo webcomic.
Just in time for the movie set for release in March, Hellboy: The Art of the Movie, ($24.95 200 pgs.) features film director and writer Guillermo del Toro's complete screenplay, plus production art by creator Mike Mignola. Even excerpts from del Toro's on-set diary are included. Also new is The Art of Hellboy ($29.95), now available in paperback.
Ultraman Tiga ($12.95) on sale March 24th, finds the beloved 100-foot tall superhero in the year 2049 facing a world overrun with gigantic beasts. Ultraman kicks butt with his usual martial arts prowess in this collection of issues 1-4. Available March 31.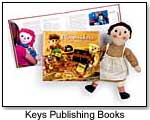 New Book Gives Props to the Toys Who Made History
While the "hot new" toys are drawing crowds at this year´s Toy Fair, many tried and true items will still be propping up bottom lines throughout the industry. Now, these classic toys are getting their share of attention in Keys Publishing's (ToyDirectory) The Playmakers: Amazing Origins of Timeless Toys, a 312-page gift book with 420 color photographs and hundreds of stories chronicling the creation of everything from Teddy Bears (1903) to Beanie Babies (1993). Javits Center Booth #5242.
Book Chronicles Live-Action TV Show Toys from the 1950s to the Present
Jimbo Matison's So Crazy Japanese Toys! by Chronicle Books takes a look at campy toys based on Japanese TV show characters, from Ultraman and Space Giants to Battle Hawk and Johnny Sokko and His Flying Robots. Each chapter is devoted to a different class of Japanese toy. Extended sections include full information about each character shown in the book.
Chronicle Books has also come out with The Wonder Woman Organizer, a weekly, undated calendar that features the distinctive Wonder Woman logo at the top of each page. The brilliant red vinyl cover is also embossed with a mighty "W."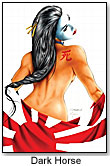 Dark Horse Comics Releases Shi Mini-Series
Just in time for the 10th anniversary of Billy Tucci's original mini-series, Shi: The Way of the Warrior, Ana Ishikawa—better known as Shi—is back. The avenging angel torn between two ways of life returns in Shi: Ju-Nen, a new limited series from Dark Horse Comics (ToyDirectory). Shi: Ju-Nen is a four-issue, standard format mini-series created by Tucci and is scheduled for a spring 2004 release.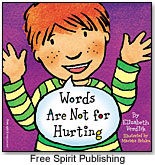 Board Books That Teach Life Lessons
Free Spirit Publishing, Inc. (ToyShow) is releasing a new book in its series of board books that teach children valuable life lessons, called Words Are Not For Hurting. The book teaches young children that they are responsible for what they do and say through simple words and full-color illustrations. Other books in the series include Hands Are Not for Hitting and Teeth Are Not For Biting.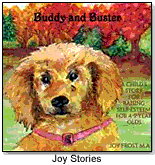 New Bedtime Stories Designed to Raise Self-Esteem
Joy Stories™ (ToyDirectory) is a series of bedtime stories and positive messages designed to raise self-esteem in children ages 3-9 years old. Each story, which is accompanied by soothing background music, contains powerful messages for raising self-esteem. The newest title released, Buddy and Buster, is a story created by an educator that allows a child to relax by creating a feeling of safety and comfort at bedtime, while encouraging a child to try new things, solve problems and work towards achievement of positive goals. Other titles in the series include Believe in Yourself and Trust Yourself.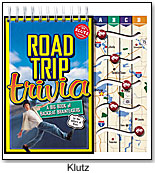 Leader In Activity Products Introduces New Books
Klutz, creator of innovative kid´s activity products, introduces their line of new Spring books. The books feature inspired takes on classic arts and crafts themes with Spool Knit Jewelry, Twirled Paper and The Klutz Book of Paper Airplanes; journal-keeping with Me and My Friends; to backseat boredom-busters with Road Trip and the shockingly colorful Rainbow Hair Styles.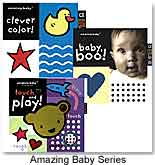 Amazing Babies
Conceived as a unique publishing program for parents to share with their babies, the Amazing Baby series from Silver Dolphin Books features a range of formats designed to grow with the developing minds of amazing babies. Amazing Baby I Love You, Amazing Baby Squeak Squeak and Amazing Baby Baby's Day continue in this tradition, providing parents with a great way to spend quality time with their babies as they learn and have fun. Each title features bold graphics, rhyming text, interactive activities and manageable formats that deliver a stimulating experience for children and parents alike.
Rough and Tough Big Dig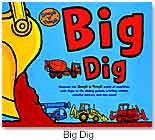 Inside Big Dig from Silver Dolphin Books, you can get up close and personal with the tough and exciting world of construction vehicles. Pull the tabs, lift the flaps and slide the panels to find out such things as how a bulldozer works, how a crane reaches up high and how concrete is mixed. Reusable stickers take the fun further as kids use them to decorate the different machines and create their own scenes.

Humpty Dumpty Cloth Book


Read, play, and listen to this soft and squeezable cloth book from Silver Dolphin Books. Each page features a classic nursery rhyme with bright and colorful artwork. This egg-shaped book has arms, legs, and surprise squeakers in the hands. Pull the string and listen to the musical lullaby.

Totally Sea Creatures


Totally fun and engaging, Totally Sea Creatures is the newest title in Silver Dolphin's best selling Totally series, a build-your-own-kit collection that combines factual reading, realistic graphics, and imaginative play for a complete learning experience. In the newest title, budding oceanographers learn about the fascinating life found at various depths in the sea, including mysterious events that occur so deep down that humans can only speculate about them. Kids can then create sea creatures of their own, such as a Crab, Squid, Hammerhead Shark, Seahorse, and Orca.
Snappy Little Splashers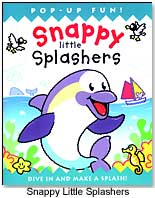 From the library of Silver Dolphin's most cherished series, Snappy Little Pop-Ups, comes Snappy Little Splashers, a charming story featuring a cast of lovable ocean dwellers that pop-up to play with young readers. Incredible adventures, lovable characters, bold bright graphics, engaging rhyming text, and big, fun pop-ups await the hands of each little tot.

Uncover a Shark
Uncover It from Silver Dolphin Books combines the best elements of a book with that of construction kit to guide kids through a three-dimensional journey to "uncover" the mystery behind fascinating subjects. In Uncover a Shark, kids get up close and personal with the alluring Great White. Readers learn about everything from the species' behavior and fascinating dentition, to its complex digestive and sensory systems, to general shark populations and shark fin soup.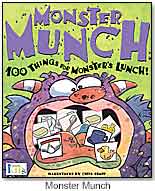 Interactive Books That Rise Above the Rest
Innovative Kids (ToyDirectory, ToyShow) have recently been winning awards left and right for their outstanding children´s books. Sure to earn more accolades, their new Spring 2004 list includes Monster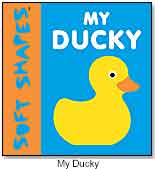 Munch: 100 Things for Monster´s Lunch, a wonderfully illustrated book that will have kids learning, laughing and having fun feeding the cover´s goofy monster; Here and There(TM) : Sounds on the Farm, is a cute farm animal sound book for pre-schoolers that will have them learning about life on the farm in no time; Soft Shapes (R ): My Ducky is a classic storybook that comes with a fun surprise inside: four pop-out floatable 3-D ducks; and Spin Read & Play: Your World Start Here!, a book and 5 action-packed board games all rolled into one that helps children explore their world, from home to the universe and beyond!