Company Knows What Kids Want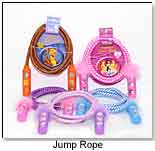 What Kids Want (ToyDirectory) has launched a series of toys that span all key categories for both boys and girls. New products include Disney Sidewalk Toys, featuring a selection of jump ropes, yo-yos and paddle balls featuring famous Disney characters; and Princess Hopscotch Foam Play Mats, featuring nine interlocking foam squares that can be assembled and disassembled, and stores in its own clear bag. The mats soft foam surface feature Disney´s Princess. Also new includes Message in a Locket, sets that include a bracelet and necklace, along with six engraved messages and personal stationary pad; and the Princess Light and Sound Mirror Beauty Set, a mirror that lights up, plays musical sounds and says sweet things. The set includes hair dryer, brushes, bottles and more.

New Playthings for Aspiring Ballerinas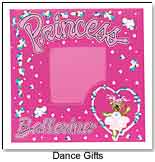 Horizon Designs presents new additions to their FUNctional dance accessories, including Princess Ballerina Diaries, Photo Albums and Photo Frames. All items are delicately covered in a satin finish fabric and feature a choice of Princess Ballerina Bear or Princess Ballerina Shoes. The photo frames and books are a great way to showcase highlights of performances; the diaries feature a security lock and key and double as an autograph book.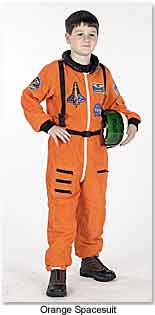 Out-of-this-World Costumes from Aeromax Toys
Aeromax Toys (ToyDirectory, ToyShow) is releasing a new line of high-quality Get Real Gear costumes, including an orange astronaut suit with zippers, cargo pockets and straps and buckles plus a domed space helmet, complete with a button to mechanically lower and raise the faceplate. With a press another button kids can hear Huston count down to blast off. Also straight from outer space is the Jr. Fighter Pilot suit with realistic helmet and shield. Closer to terra firma is a tan fire suit with red suspenders and helmet.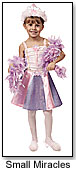 Small Miracles Expands Their Award-Winning Dress-Up Product Line
Small Miracles (ToyDirectory), the award-winning brand of dress-up apparel and accessories, has added new products to their line, including the Let´s Pretend Collection for boys and girls, which features career-oriented, dress-up outfits and accessories. The Girl´s Glamour Collection features fashion, frills and feathers in a comprehensive collection, from glamorous gowns and tiaras, to boas, shoes and make-up. The new girl-inspired collections for 2004 include: You´re a Star, Time for Tea, Pretty in Pink and Time to Twirl.