Basic Fun
Basic Fun has a Spider-man Squirtz™ that fits perfectly in the palm of your hand. Spider-man Squirtz™ can shoot dozens of shots to 20 feet with only one fill-up. The conveniently small size is perfect for pouncing on and surprising your enemies! Ages 6 and up. ($4.99)

Bear Creek Toys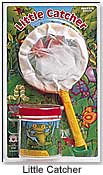 Little Catcher™ from Bear Creek Toys is perfect for curious children ages 4 and up. With Little Catcher ™, children can use the fine mesh netting to catch the smallest of critters and observe them through the ventilated, wide-mouth jar that is included. Little Catcher ™ is available in an assortment of bright colors.
Carter Brothers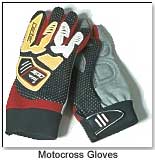 Team Carter Off-Road Gloves feature a synthetic "amara" palm surrounded by flexible flesh nylon. The red and yellow gloves feature the "Team Carter" logo on the molded PVC patches and stretch lycra between the fingers allows for mobility. The gloves also feature an elastic cuff that adds comfort and quality. Sizes available are: XS, S, M, L and XL. ($15.99)
Catalyst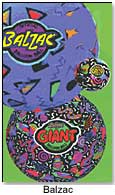 The Original Balzac Balloon Ball is the only ball around where a person can determine the size! Simply put a balloon inside the cotton sack, blow it up and play! These lightweight cotton sacks are lightweight and are great for safe indoor and outdoor play. The Original Balzac Balloon Ball is also great for water play where it can bounce on water! Diameters range from 4.5" in to 5'. (Prices range from $3-$250)
Colonial Birdhouses
The beautiful Vermont Shed Birdhouse will allow for years of wonderful bird-watching enjoyment. The size of its entry hole and ventilation will attract chickadees, wrens and other similar sized birds. This beautifully detailed birdhouse has a removable base for easy cleaning at the end of nesting season.
Fawn Tracker
The Elite Sled provides adults and toddler with hours of safe winter fun. The lightweight sled is designed for children ages 1 to 5 and features skis for good tracking. The Elite Sled can also be converted to a buggy for year-round use. A harness is also available to pull the Elite Sled while cross country skiing.