Cartstens, Inc.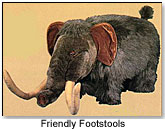 Carstens, Inc. designs each of their Friendly Footstools® with a wooden frame capable of supporting several hundred pounds. The frame is then padded and upholstered with the most luxurious of sheepskins. The Friendly Footstools® are the perfect pet substitute and are not only for children as they make a great aesthetic addition to any room! ($149-$275).
Pastel Toys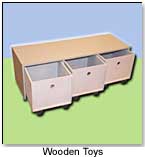 Created in the quaint village of Kishorit, Israel, these wooden toys are hand crafted by the community's residents, all of whom have developmental and physical disabilities. After becoming inspired by the carpentry of the villages craft workers, Pastel Toys partnered with Kishorit in an effort to introduce these "inspiring pieces of art" to the rest of the world. Out of the village toy factory comes a full line of wooden toys and furniture created from recycled wood, using non-toxic paint. Pastel Toys provides a U.S. venue for Kishorit residents to sell their work, maintaining that product sales return to the village. Pastel Toys describes the craftspeople of Kishorit as highly skilled artists who take great pride in their final product and the art form by which it is completed.
Cloverka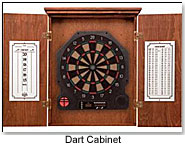 The Ambassador Cabinet for dartboards measures 22.5" x 28.75" inside and 26" x 32" outside and is large enough to hold either an electronic or bristle dartboard. This beautiful piece is colored with a Early American Stain and is made of western pine. Inside the cabinet a scoreboard is provided to record both 301 and cricket, silk screened out chart and dartholders. This beautiful cabinet is a great furniture addition to any room.($142.99)
Copernicus
The Primary Book Spinner is a necessary addition to any primary classroom. This wire unit spins 360 degrees allowing for maximum use by multiple students. Three sides feature book display racks with the fourth side featuring two big book storage sections and sliding storage trays. The frame is guaranteed for ten years and is covered in a clean powder coat finish.
Educational Furniture Inc.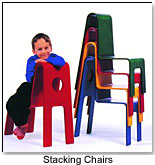 The colorful Bentwood stacking chairs from Educational Furniture Inc. are of extraordinary quality. Each chair is engineered for maximum strength and safety. The seats feature a waterfall front and gentle compound curve for increased comfort. These durable chairs also can hold up to 300 lbs and come with a 5 year guarantee. Bentwood stacking chairs are great for any primary classroom or playroom! ($190 each). Discounts available.
Fortune Products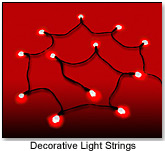 Battery Operated Decorative Light Strings are great for any decorator! Beautify any area with these lights that are available in red, blue, green and white. Connect up to 5 strings that have 12 lights per string for up to 48 continuous hours of lighting on 3AA batteries (not included). These lights are perfect for arrangement accents, window and room decoration, party table lighting, Christmas lights and costume illumination!