Gone are the days of eating cake and ice cream at the kitchen table after a wild game of musical chairs. Today?s birthday parties are themed extravaganzas with budgets to match. With a few simple steps you can ensure that your customers think of you when it comes time to plan their children?s birthday parties.

● Party Central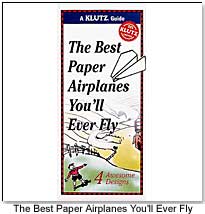 It just isn?t a party without games (with prizes), crafts, and a goody bag for each child. Many parents estimate that they spend $5-$10 per child on these party staples. Set up a separate display with products that will fill these party needs. Instead of just moving inexpensive impulse buys from the register area, select quality items between $2 and $5. Instead of a $.99 balsa wood airplane glider direct your customers to ?The Best Paper Airplane You?ll Ever Fly? book ($4.95) by Klutz and a few sheets of paper airplane paper(40 sheets for $4.95). Or take a lesson from the gift basket industry and gather several less expensive items in an unusual container. Also stock ?Party Central? with games and simple craft kits and supplies that can be used as group party activities.

● Party Themes
Children?s parties are themed from the wrapping paper to the cake to the games they play. Find out what the popular party themes are in your area through an in-store survey. Are princess parties in? Gather action figures, books, dress-up clothes, or anything that fits the theme. Some perennial favorites are ballerina, fireman, horse, dog, pirate, sports, princess, and dinosaur. Don?t bother moving character merchandise such as Bob the Builder™ to your display since it?s already grouped together and easy for customers to find. Take the work out of theme parties for your customers by having every item that matches their theme at ?Party Central.?

● Party Places
Investigate local businesses that host children?s parties on-site and match their themes. Does a local restaurant host tea parties? Gather your tea sets, china painting craft kits, miniature porcelain dolls, and purses at ?Party Central.? A variety of sites offer parties: museums, restaurants, public gardens, sports complexes, beauty salons, and more. Also approach the businesses with suggestions of themed games or craft kits they could use at their parties or goody bag fillers/prizes to include in their party package. These party businesses could become one of your most valuable customers.

● Party Partners
On-site party places and toy stores make perfect advertising partners. Offer to display their brochures at your ?Party Central? if they offer their customers brochures about how you can provide goody bag fillers/prizes that match their themed party. You can also split the expense of a joint print or radio ad highlighting how the two businesses together can offer customers hassle-free party planning.

● Party Deals
Give customers a small discount for buying 12 or more identical items from your ?Party Central.? Or offer complimentary gifts to your party customers such as themed pencils. Goody bags to put their purchases in are more costly but can also be stamped with your business name and address. This advertising will go directly to the customers you want to reach: other parents who will be throwing parties for their own children!