Excel Publishing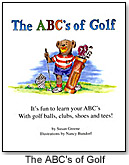 Calling all golf fans! Excel Publishing introduces "The ABC's of Golf Read-Along CD" by Susan Greene, a companion CD to the original book, "The ABC's of Golf." It is a wonderful way to make learning the alphabet fun with its sound effects and music. With educational rhymes and sing-along songs, this CD addition will surely make the book enjoyable from A to Z! $12.95.
Putumayo World Music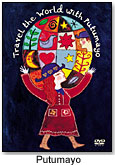 Come celebrate the world of music through the "Travel the World With Putumayo" by Putumayo World Music, the first of a series of DVD's for your listening and viewing pleasure. This DVD is filled with music videos and concert performances of different artists, playing in countries like India and Brazil. Artists include Chico Cesar and Ricardo Lemvo. A great DVD addition for music lovers. $19.98.
Joy Stories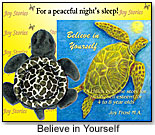 Boost your child's self-confidence by listening to Joy Stories' (ToyDirectory) CD, "Believe in Yourself," a story about a sea turtle's journey to reach the ocean. With many obstacles in the way, the sea turtle must learn to use its problem-solving skills. This CD builds a child's self-esteem, educates about sea turtles, and it comes with a cute finger puppet!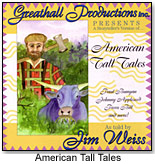 Greathall Productions
Winner of The Film Advisory Board Award, Greathall Productions (ToyDirectory) present the newest collection of the popular recordings by Jim Weiss. Weiss fascinates his listeners with "The Adventures of Tom Sawyer" and "American Tall Tales," by bringing the characters to life, for a fun-filled journey from start to finish. Ages 5 and up. $9.95 (Tape), $13.45 (Audio CD).
The Confetti Entertainment Company
Classroom stories come to life with The Confetti Entertainment Company's "Act up to Read" Program for classrooms K-3. With "Act up to Read," children can listen and read along to each story with the accompanying audio tape. The instructor's guide provides many creative follow-up activities that build problem-solving skills and reinforce the new vocabulary learned in each story. Next, children get to act out the story in a full-on play with scripts, stage directions, and suggested costume designs. Students learn to use the new words in dialogue during the performance, further enhancing their language and communication skills. Reading becomes a fully interactive educational experience. Teachers can choose from ten different classic children's stories, such as "Sleeping Beauty and Cinderella." For ages 3-8.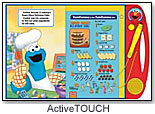 Publications International, LTD.
From the makers of the Story Reader, a portable electronic storybook that "reads," Publications International, Ltd. (PIL) released ActiveTOUCH in July 2004. ActiveTOUCH is a colorful 24-page interactive soundbook that teaches children about spelling, reading, colors, and more. Using a stylus-driven approach, a child will be guided through numerous activities that stimulate learning. Various titles include "Elmo Counting" and "Scooby-Doo's Fishy Phonics Mystery." ActiveTOUCH is "priced to appeal to millions and millions of parents who want to provide their children with the finest quality early reading and learning experiences," stated Kerry Cunnion, the Executive Vice President of PIL. "It´s part of our goal to get as many great reading opportunities into the hands of as many children as possible." For ages 3 –8. $16.99.