Board Game Revolution: Not Just for the Bored Anymore
By Timothy Dickey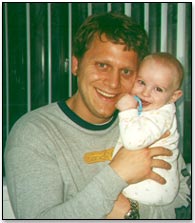 Sales of board games increased 21% in the last year, surging to $381 million; some theorize this spike is due to a renewed interest in homebound activities after September 11th. Others point to the graduation of Generation X-ers to an age of refined entertaining, meaning dinner parties that focus on engaging social play rather than a case of beer.

Meeting the demand, game companies and enterprising individuals keep coming up with new ideas, or modifying old ones with different or modern strategies. The creativity of sport probably evolves alongside human nature, but it also seems relaxed social philosophies offer new playing fields for the next generation.

Some new games seem to work by getting a rise out of the gathered individuals, like Hear Me Out!™ or Zobmondo!!™. Others are nostalgia themed, striking a chord with generational knowledge. Educational and "brain" games focusing more on skill development, and less on social dynamics, will always have a niche. But one called Numbskull™, aimed at college-bound teens, may succeed at all of these things at once.

Bottom line, the recent crop of board games seems in keeping with current successful trends, aspiring to a revelry of togetherness and our desire to have a laugh at ourselves.

Articles:

Want to see more Games? Click Here...