February 2016 New Specialty Toys — General Games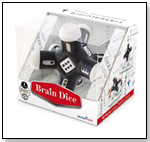 Incredible math game with thousands of challenges and solutions.
ToyDirectory Product ID#: 37460
(added 12/30/2015)
.
Help develop fine motor skills. Toss the dice to see what color you get, then choose an animal that have the same color as the one you rolled. The player that can balance the animals on the boat using the pincers without making it fall is the winner. The set consists of a boat, 6 pairs of animals, a dice, and a pincers. Ideal for 1 to 4 players.
ToyDirectory Product ID#: 37459
(added 12/30/2015)
.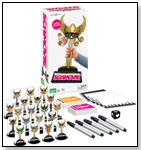 The object of Schmovie is to come up with funny titles for made-up movies based on a film genre (determined by the roll of a die) combined with an outlandish premise (generated by flipping two cards). Schmovie is all about creativity, humor and laugh-out-loud fun for the whole family. What would you call an action film about a killer sandwich? Rye Hard … Beauty and the Beef … Despicable Meatballs … you get the point. Collect Schquid trophies for winning titles as you laugh yourself silly. Inside each box of Schmovie Family Edition: 85 What cards, 85 Who cards, 19 Schquid trophies, 1 genre die, 5 erasable title boards, 1 rule sheet, 5 erasable markers, 19 trophy bases and unlimited awesomeness.
ToyDirectory Product ID#: 37452
(added 11/24/2015)
.
Since 12/28/04 people have visited this page.