December 2012 New Toys — Amusement Park-Related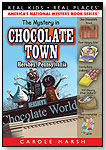 Wholesale Price: (Log in to view)
Age Range: 7 to 14
Specialty: No
Made in: United States
SKU or Item #: RKPCHO
Gender: Boys And Girls
Hershey is a real town dedicated to family fun… there's a Hershey Inn, rides, gardens, and much more, especially Hershey sampling. But when a mystery is also in town, the family goes into action to save the day - well, hopefully. Launch date: 2007.
ToyDirectory Product ID#: 35314
(added 10/19/2012)
.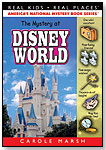 Wholesale Price: (Log in to view)
Age Range: 7 to 14
Specialty: Yes (as of 2012)
Made in: United States
SKU or Item #: RKPDIS
Gender: Boys And Girls
Four funny friends travel to Disney World for the vacation of a lifetime. They have a lot of fun, until... A pirate kidnaps one. Ghosts grab the second. A mouse house swallows the third one. And the fourth is left to find them all. Solving this magical mystery will take a little good luck and loads of creativity. Launch date: 2003.
Awards: 2004 Learning Magazine Teachers' Choice Award for the Family
ToyDirectory Product ID#: 35313
(added 10/19/2012)
.
Since 12/28/04 people have visited this page.