Musical CD's, Cassettes, Videos and DVD's for the Younger Set
By Scott Ferguson and Rachael Mercer
November 1, 2002




There are several resources for inquisitive merchandisers and retailers to use in determining quality and popularity of children's music, beginning with childrensmusicweb.com. From here, retailers will find resources that include reviews from Parents Council, as well as other recommendations and sales charts.
While children are generally receptive to a great variety of music, educational quality is often a key factor in purchasing decisions. These products expose children to music while also teaching motor skills as well as important values like social skills, environmental preservation and faith traditions.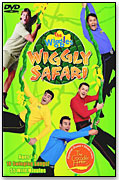 Wiggly Safari
In addition to the ever-popular offerings from giants like Disney and Sesame Street and individual favorites Raffi and Hap Palmer, there are several excellent new musical titles from relative new comers to this category headed for the shelves this season.
Wiggly Safari features the four Wiggles, along with Steve and Terri Irwin (Australia Zoo). The Crocodile Hunter and his wife teach children with commentary during musical selections. For example, this CD teaches children about habitats and food habits in songs like "Dingo Tango," "Old Man Emu," and "Koala LaLa." Wiggly Safari, a 55-minute DVD, features 16 songs and is produced by Lyrick Studios.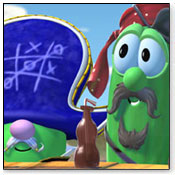 Jonah: A Veggie Tale Movie
Jonah: A VeggieTales Movie CD soundtrack features popular Christian artists along with easy-to-learn music from the VeggieTales characters. With songs like "Jonah Meets the Whale", children are taught Biblical stories via tracks by The Newsboys, Anointed and Chris Rice. Jonah: A VeggieTales Movie also has an accompanying sing-along video for children. Big Idea Productions produces the VeggieTales line of products.
Uncle Robot: Songs For Young Families is the second album for children by writer/musician Karl Williams. Songs like "We've Got A New Baby At Our House," and "I'm Walking," can encourage first words, first steps, first music making. There's a learn-to-tie-your-shoes song, two Christmas songs - even a song to help a little one learn to recognize "That Little Feeling in My Tummy" - before it's too late. Williams' first CD for kids, Big Fish Little Fish, was included in the curriculum of the Roots & Shoots Program of the Jane Goodall Institute. From Greene Street Records.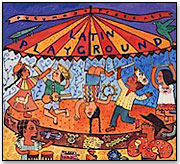 Latin Playground from Putumayo
For the Latin market and all families who enjoy the delights of World Music, Putumayo presents Latin Playground, a wonderful way to celebrate the richness of Latin American music. The songs are presented in a fun and accessible format and feature some of Latin America's most respected performers, appealing to a wide variety of listeners, from toddlers to grown-ups. The liner notes and song lyrics appear in Spanish and English, with international pressings featuring inserts with notes in French, German and Italian (Cont.).
---
RELATED LINKS:



Industry Overview: Music and Toys


Product Summary:


Musical Toys Spotlight

Nothing Like The Real Thing, Baby

What the Experts Say: PLAY IT AGAIN, SAM


Side bar: Sing-Song: Music Makes Kids Smarter

Want to see more Musical Toys? Click Here...

Return to ToyDirectory Monthly front page: Click Here

Send comments about this article to: comms@toydirectory.com