October 6, 2015

January 2010 | Vol. IX - No. 1


Toy Fair Preview 2010: Games
Preview Toy Fair 2010 exhibitors in the games category:

Back to main article.
Triplica by FUN Q GAMES, INC.



Players compete by placing cards to line up three in a row of the shape that matches their secret Goal. The first player to score five Goals wins. But beware ... placing a card can help opponents as easily as it can help you. Triplica includes two multi-player games and an addictive solitaire version. "Triplica is a challenging and competitive game based on the very simple idea of making three in a row," Jeanine Calkin, president of Fun Q Games, told TDmonthly. Launch date: December 2009. (

Watch Video) 10/29/2009 (MSRP: $14.99; Age: 7 and Up)



Rory's Story Cubes by GAMEWRIGHT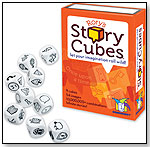 This pocket-sized story generator is designed to provide hours of imaginative play for all ages. With Rory's Story Cubes®, anyone can become a great storyteller and there are no wrong answers. Players simply roll the cubes and let the pictures spark the imagination. "Rory's Story Cubes is unique because of its simplicity, small packaging, low price point and endless story possibilities. It's a great learning and writing tool that can be played with one person or a large group as a party game," Emily Nichols, marketing coordinator for Gamewright, told TDmonthly. Launch date: March 2010.
Awards: 2009 Dr. Toy's 10 Best Games of the Year; 2010 Major Fun Award; 2010 Parents' Choice Gold Award, Creative Child Magazine Seal of Excellence Award, iParenting Media Award, Oppenheim Toy Portfolio Gold Award.
— As of 12/17/2012 this product had 4.6 out of 5 stars from 306 reviews on Amazon.com. Pros: Helps develop story telling ability; promotes cooperative play; creative; affordable. Cons: One reviewer said they were bored with it after playing a few times, but that it is very affordable.
— Stacy Kalisz of The Old Schoolhouse Magazine "absolutely loved" using the Story Cubes with her family as they came up with a variety of games. One of their favorite play variations "is to tell a group story, with each person using one die on his or her turn." 12/28/2009 (MSRP: $7.99; Age: 8 and Up)



Multi-Player Pentago: The Mind-Twisting Game by MINDTWISTER USA



This multi-dimension, multi-player version of the strategy game Pentago accommodates two, three or four players. Two players can play using one or two colors each, and in games with additional participants, players can choose to play as individuals or in teams. Launch date: March 1, 2010.
— A top pick, retailer Kate Tanner, owner of Kidstop Toys, informed TDmonthly at Toy Fair 2010. (

Watch Video) 1/5/2010 (MSRP: $29.95)



Pocket Yamslam by BLUE ORANGE GAMES



Roll five dice to win. Calculated chances and strategic choices will place the odds in your favor. After each roll, choose the dice that will get you the best combination. Each combination is worth a different point value and has only four chips, so get the best ones before they run out. Race your friends to the special bonuses and keep the suspense rolling until the end with Pocket Yamslam. It is compact, self contained and includes a chip rack. The colorful wooden retail display holds 12 games. Launch date: February 2010. 10/27/2009 (MSRP: $9.99; Age: 7 and Up)



Zig-Zag Knot by THINKFUN



This "cousin" of the best-selling Gordian's Knot is designed to be elegant but cunning. Untangling Zig-Zag Knot is not as easy as it looks. The player slides each piece in the correct sequence of 37 moves to take the Zig-Zag Knot apart. With every move made, one or more pieces will move easily, but there's only one right answer. The included guide shows the complete solution as well as full instructions for putting Zig-Zag Knot back to its original form. Launch date: April 2010. 12/16/2009 (MSRP: $11.99; Age: 8 and Up)



Decision Day Fantasy Football™ Board Game by GDC-GameDevCo Ltd.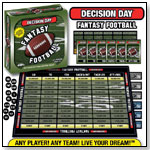 Embark on a quest to build your all-time fantasy football team by competing against opponents while managing a salary cap to become the best General Manager in football history. Build your fantasy team with the roster of trading cards provided in the game or use your own trading cards from any era to enhance your roster. Create any team with any player from any league. Includes Game Board, Collectible Trading Cards, Fantasy Football Cards, Fantasy Football Cash, Position Tokens, and Game Tokens. For 2-4 players. 12/10/2009 (MSRP: $34.99; Age: 10 and Up)



Memory Match 16 by KID O PRODUCTS

A bright spot in memorization games, the natural wooden board (made from sustainably grown wood from German beechwood forests) holds 4 different double sided cards for 8 different games. Lift the red dots to match numbers, animals, patterns and more. 10/20/2009 (MSRP: $30.00; Age: 3 and Up)



Kwizniac™ The Trivia Countdown Game by THE BRAND CAFE / KWIZNIAC



Kwizniac is a trivia countdown game designed to test your knowledge under pressure. The object of the game is for players to accumulate as many points as possible by correctly answering as many trivia questions as possible. Because Kwizniac consists of only cards and the players' brain power, it can be played everywhere and at any time. Kwizniac can be played with just two people or a whole group. Watch Kwizniac: Top-5 Video, Toy Fair 2010 (

Watch Video) 9/16/2009



Flickin' Chicken® by HAYWIRE GROUP



Rubber chicken meets disc golf in this ridiculously fun game. Players each choose a different colored rubber chicken. One player throws the target nice and far! The target becomes the "hole," like in golf. Players then take turns flickin' their chicken at the target. If you don't make it on the target, throw again from where it landed. Each throw counts as a point. Try to land any part of your rubber chicken on the target within the least amount of throws as possible. The player with the lowest score after nine-rounds is the winner. For 2- 4 players. (

Watch Video) 3/31/2009 (MSRP: $19.99; Age: 6 and Up)



Word for Word™ Junior Edition Board Game by GDC-GameDevCo Ltd.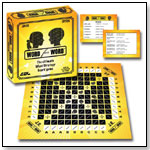 Players embark on a race of wits from one side of the board to the other with their pawns by correctly answering the designated, category questions. Armed with an arsenal of 1,500 razor-sharp questions, Word for Word challenges players to spell words, provide definitions, identify antonyms and synonyms and solve word puzzles hidden in rhymes and scrambled letters. Word for Word is simple to learn and fun to play. Includes Game Board, Playing Pawns, and Cards. For 2-4 players. 12/10/2009 (MSRP: $34.99; Age: 8 and Up)



Xtreme Takeover: Battle of the Xiacons by CURTLIN TOYS AND GAMES LLC

In the board game, sworn enemies Black Xiacons and Red Xiacons must battle each other in order to take the other's bunker while each protecting their own. The game comes with red and black "casino looking" dice and a gameboard that provides the battlefield for play. (

Watch Video) 11/9/2009 (MSRP: $24.99)



Truth Be Told by BUFFALO GAMES INC.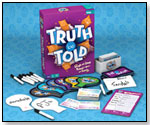 In this game for three to eight players, each round, the rotating Host reads his true answer to the given question card, along with everyone else's bluff answers, and players try to guess the correct answer to score points. An example of a question card is, "Truth Be Told, my favorite snack is _________." Bluff answers can also score points in this party game designed for fun and laughter. It includes 564 Truth Be Told questions on 141 cards, eight markers, eight fill-in-the-blank cards, eight paddles, a scoreboard and instructions. Launch date: Fall 2009 in select markets; 2010 nationwide.
Awards: 2010 Tillywig Laugh Out Loud (

Watch Video) 9/11/2009 (MSRP: $27.99; Age: 14 and Up)



Perplexus Original by PATCH PRODUCTS INC.



The first member of the Perplexus family, this see-through sphere houses a 3-D labyrinth game with 100 barriers, turns, twists and cliffhangers that serve as obstacles to getting a small steel ball to the end. Invented in 1970 by Michael McGinnis, a design teacher, Perplexus helps develop motor and dexterity skills, along with hand-eye coordination.
― As of 12/17/2012 this product had 4.4 out of 5 stars from 393 reviews on Amazon.com and was No. 12 on the top 100 bestselling toys and games.
— At Izilla Toys in Seattle, "Perplexus is selling really, really well for us," Co-owner Jude Larene told TDmonthly in late fall 2009.
— In summer 2010 this game was a top-10 best seller at Dancing Bear Toys in Asheville and Hendersonville, N.C..
Awards: 2012 Parents' Choice Awards - Silver, 2011 Time Magazine – 15 Smartest Toys for Young Geniuses, 2011 Parent Tested Parent Approved – Seal of Approval, 2011 Grand Prix Kidexpo – Elu par les Parents (Parents'Choice), 2011 Children of Museum of Indianapolis – Top 10 Toys of 2011, 2011 Canadian Toy Testing Council – Children's Choice, 2011 Babble List – Best Kids Toys, 2010 Toy Insider – Hot 20, 2010 The National Parenting Center – Seal of Approval, 2010 Prémio Brazil – Award of Excellence, 2010 Parents' Magazine – Top Toys, 2010 NAPPA – Gold, 2010 ASTRA – Best Toy for Kids 12/2/2009 (MSRP: $24.99; Age: 6 and Up)



Match It! Alphabet Memory by THE LEARNING JOURNEY INTERNATIONAL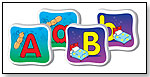 This fun memory game will challenge problem solving and develop memory skills of young children as they try to find a pair of matching cards. Bright, colorful illustrations teach upper and lower case letters of the alphabet. It's a great family game for all ages. Launch date: October 2009. 11/25/2009 (MSRP: $11.99; Age: 3 and Up)



Whirled Peas® The Game by Peas-Corp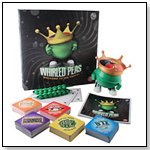 Whirled Peas® engages two teams in five challenges where everybody plays every turn. The object of the game is to earn and steal peas and be the winning team to fill its "PeaPod©". At the center of the game is the "PeaKing©" Spinner. He is the brand ambassador and symbolizes the party game atmosphere inherent in Whirled Peas. "The best part about Whirled Peas® is that sales will support our giving-based business model and help us build and grow our foundation, 'The Peas Project©'" Kevin Werntz, president of Peas-Corp, told TDmonthly. Launch date: February 13, 2010. (

Watch Video) 11/17/2009 (MSRP: $34.99; Age: 13 and Up)



Italian Scopa by ITALIAN GAMES

Scopa is a centuries old Italian card game of memory, strategy, and skill. Easy to learn, a challenge to master. Included in this set is an authentic set of imported Italian cards, a classic game board, and full instructions on how to play Scopa. Also included is a booklet with instructions on how to play other classic Italian Card Games. The Scopa playingboard features an attractive design with card values printed in each corner for players' reference. The Italian playing cards features 4 suits; and can be used for up to three separate Italian games. (

Watch Video) 11/10/2009 (MSRP: $29.99)



Domino Express Classic by GOLIATH GAMES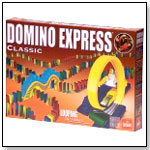 Kids who want more action than traditional dominos can provide can use the Domino Express loops, ramps and bridges to set up exciting domino knock-downs. Launch date: June 2009. 8/31/2009



Fish Stix by PEACEABLE KINGDOM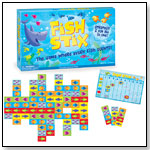 Fish Stix is a visual strategy game. To start, players place 1 fish stick in the center of a table where all players can reach it. Give 3 sticks, 1 scoreboard, and 6 fish tokens to each player. Players take turns matching fish by color and direction. For every fish matched, a player moves her fish tokens that number of spaces on her scoreboard. The first player to move all tokens to 10 wins! For 2-4 Players. This game was named one of Dr. Toy's 100 Best Children's Products 2009 and 10 Best Games 2009. 11/9/2009 (MSRP: $14.99; Age: 6 to 12)



BISIKLE by CEPIA GAMES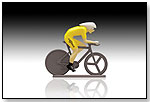 Players must compete on a crazy track in order to win a bicycle race. No cards or electrical devices are involved. The whole concept is in the ZBall, a new kind of marble that Cepia Games designed internally. This marble is designed to be very easy to control and has surprising effects when flicked. The goal of the game is to flick through the obstacles to the finish line as fast as possible. "BISIKLE reinvents the marble and will be the new classic in race games. It develops mobility and concentration skills, teaches players to evaluate risk, and reveals the competitive side in each of us! All of that in one box ready to use, no batteries are required. Extensions are available to increase the fun!" Cedric Arnould, VP, CEPIA Games, told TDmonthly. Launch date: November 2009. 12/16/2009 (MSRP: $39.90; Age: 5 and Up)



Bailout! The Game by LIBERTY STREET GAMES



The hilarious parody of the government bailout where When You Lose, You Win. In this role reversal of the classic board game; debt is king.

Players compete as rival banks (Bankruptcy O' America, Worth Farless, No Cashvia, Liquidation Brothers, Greedy Investors of America, or Washed Up Mutual) who must make risky investments to lose it all and get a Bailout.

Don't think this is going to be easy. You have to earn this Bailout!

As you follow the money trail, you will be forced to undermine the competition, endure the uncertainty of the stock market, avoid hostile takeovers, deal with the instability of the housing market and your bank may even be forced to take a bank holiday.

This strategic game provides both elements of skill and chance; every action you take compounds upon the next creating a unique outcome every time you play.

Be the bank, lose billions, get a bailout!

Numbers of Players: 2-6 | Ages: 14 to Adult | Play Time: 30-60 min.

Made in the USA

Visit www.bailoutthegame.com for more information. 9/2/2009 (MSRP: $29.99; Age: 12 and Up)



Peek Poker by BLUE ORANGE GAMES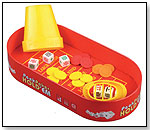 Players use their three dice hidden in their see-through cup and three community dice to make their combinations. The winner will be the one who can combine enough luck and strategy to walk off with all the chips! "Peek Poker is a fast-paced, fun and relaxed dice version of its cousin, Texas Hold'em Poker. Think you have got a good hand? Challenge your opponents ... And beware of bluffers, they'll fill you with doubt!" Bert Devort, Sales Department, Blue Orange Games, told TDmonthly. Launch date: February 14, 2010.
— "We always love new things from Blue Orange Games," shared John MacDougall, owner of Golden Apple Learning Store in Pleasanton, Calif., at Toy Fair 2010. "Peek Poker Holdem will be another hit for us!" (

Watch Video) 2/4/2010 (MSRP: $19.99; Age: 12 and Up)






Copyright © 2015 TDmonthly®, a division of TOYDIRECTORY.com®, Inc.