September 20, 2018

February 2010 | Vol. IX - No. 2


February's Toy Videos Are All Heart
These Toys Cry "Be Mine!"
While kids are scribbling their Valentine's cards, they can take a look at these new toys, which are sure to set off a spark of love. Children might even slip a silicone Animal Rubber Band or Flipoutz token in the envelope for their most special friends. Please scroll down to see the videos, and watch even more here:

Retailers: Did you know you can broadcast TDmonthly Toy Videos from your website? Manufacturers: Find out how a TDmonthly Video attracts buyers.
Automoblox S9 Mini Sedan by AUTOMOBLOX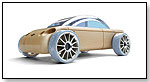 With a future-retro design, and connectable, interchangeable parts, this sleek toy vehicle can fit in the palm of a hand. Automoblox Minis received a TDmonthly Top Toy Award 2007.
— Automoblox has been a best-selling line, according to retailers surveyed by TDmonthly, since 2007.
— "That little three-piece Automoblox set sold extremely well. I've sold about 40 of them in two months," Janet Gregory, owner of Over the Rainbow in Anchorage, Alaska, told TDmonthly leading up to Christmas 2009. Two of 44 specialty retailers named Automoblox as an overall best seller in late 2009.
— In a February 2012 survey about wooden toys, two out of 14 retailers said that Automoblox were their bestseller in the category. Pam Byrd, manager and buyer at The Little Cottage Toy Shop in Franklin, Tenn., told TDmonthly that "Automoblox is still strong."
Where to Buy: Blue Turtle Toys; Camelot Kids; The Satin Button (

Watch Video) 10/29/2009 (MSRP: $10.00; Age: 3 and Up)



Bamboo Burp Cloth by CLOUD B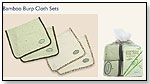 These burp cloths are made of absorbent fabric spun from bamboo fibers.

Past Videos: ABC Kids Expo 2009 (

Watch Video) 10/19/2009 (Age: 0 to 2)



Flipoutz™ Glow in the Dark Bracelet + 1 coin by FLIPOUTZ™



This Flipoutz™ Bracelet features a solid orange color and comes with a random Flipoutz™ coin. Flipoutz™ are bracelets you can wear and personalize with Flipoutz™ coins. Trade your coins with friends and other Flipouterz. Set up your profile online and tell everyone about yourself and your coins while also tracking traded coins as they are traded from one person to the next. (

Watch Video) 12/29/2009 (MSRP: $6.99)



Nativity Set by HABA USA/HABERMAASS CORP.



Yes, come and play with our Nativity Scene. Please Touch this 18 piece wooden set made in Germany by HABA. Includes a building with the golden star, sheep, donkey, cow, three kings, shepherd, angel and Joseph, Mary and the baby in a manger. This set is a perfect gift for grandparents to have out for the visits from the grandchildren. (

Watch Video) 9/3/2009 (MSRP: $95.00; Age: 3 and Up)



Pogo Stick Counter by AMERICAN POGO STICK CO.



Now kids can dream up the next great YouTube video, review their homework in their head, or just space out while hopping up a storm. The Pogo Stick Counter keeps track of their jumps for them. Settings include number of jumps, time jumped or calories burned. (

Watch Video) 1/27/2010 (Age: 8 and Up)



Twilight Ladybug - Relaunched by CLOUD B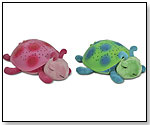 The redesigned Twilight Ladybug features a vibrantly colored shell and soft, matching fur on its body. The constellations are on a 45 minute timer. Each Twilight Turtle and Friends character from the collection projects constellation nightlights that create a magical sleep-time environment. Each "shell" illuminates the night with three soothing color options to help ease fear of the dark. The Twilight Collection includes Twilight Turtle and Twilight Ladybug, each available in three colors and a Twilight Sea Turtle that also has five illuminated windows projecting images of sea life.
―As of 1.06.2011 this product had 4 out of 5 stars from 833 reviews on Amazon.com and was No. 25 on the top 100 bestselling toys and games. Pros: Soft plush; shuts of automatically to reserve battery power. Cons: Light burnt out and was not replaceable.
― In a June 2010 survey, nine of 40 retailers told TDmonthly that Cloud B Twilight critters are top-selling baby toys, with five citing Twilight Ladybug and six citing Twilight Turtle. Twilight Ladybug is the "go-to (product) for infant gifts" at School Crossing Inc. in Williamsburg, Va., according to Owner Sherry Phipps. (

Watch Video) 11/5/2009 (MSRP: $29.95)



Bath Squirties Gift Set - In Flight by ELEGANT BABY


Bathtime In Flight Squirties are a whimsical addition to bathtime and will stimulate imaginary play. Each individual toy measures around 2"x 2"x 3". (

Watch Video) 1/14/2010 (MSRP: $16.00; Age: 0 and Up)



Rody Wooden Rocking Horse by TMI TOYMARKETING INTERNATIONAL INC.



Now Rody fans can rock as well as bounce. This sturdy wooden rocker can hold a child of up to 55 pounds. It's made in Italy of Scandinavian birchwood, by Lucio Londero. It measures 28" x 22". Some assembly is required. Launch date: 2010. (

Watch Video) 1/12/2010 (MSRP: $120.00; Age: 3 and Up)



Lamb Puppet by FOLKMANIS INC.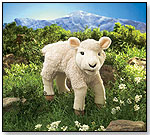 This fuzzy lamb has a movable mouth. It measures 17" x 7" x 13" and weights 8.4 oz. Launch date: January 2010. (

Watch Video) 1/12/2010 (MSRP: $27.99; Age: 3 and Up)



Chicken by FOLKMANIS INC.



Two hands or three can animate this beaked birdy. It sports five-fingered wings and the softest feathers that never flew. It measures 12" x 9" x 22" and weighs 13.0 oz. Launch date: January 2010.
— As of 05/13/2011 this product had 5 out of 5 stars from 2 reviews on Amazon.com. (

Watch Video) 1/12/2010 (MSRP: $35.99; Age: 3 and Up)



Animal Rubber Bands by TOPTRENZ.COM

These animal-shaped rubber bands come in 12 piece blister packs. Themes include sea animals, farm animals, dinosaurs, zoo animals, cars, and shapes. These rubber bands can be used for many different functions including a bracelet around the wrist. (

Watch Video) 12/4/2009



Bakugan 7 in 1 Maxus Dragonoid by SPIN MASTER TOYS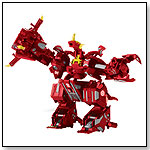 More than just a card or just a toy, the Maxus Dragonoid is a monstrous combination of six Bakugan Traps and a Dragonoid Bakugan. The package also includes a Gate Card and an Ability Card. The year 2009 saw growth in the line with new mechanics and game play modules, as well as a second season of the cartoon show. Launch date: October 2009. (

Watch Video) 9/30/2009 (MSRP: $39.99; Age: 8 and Up)



theCRICKETtoy™ by KARDANDAK ENTERPRISES LLC



Whenever there is an awkward pause, individuals can push the button on the key chain-sized theCRICKETtoy™ to hear "Chirp. Chirp." (crickets chirping). "There really is no other item out there like this designed for those awkward moments. It's a great conversation piece and it gets people asking, "Hey, where did you get that?" That's GREAT marketing and branding with multiple impressions throughout the week!" Jeff Anderson, owner of Kardandak Enterprises LLC, told TDmonthly. Launch date: November 5, 2008. (

Watch Video) 6/11/2009 (MSRP: $5.00; Age: 13 and Up)



Koala Bear by VERMONT TEDDY BEAR


This cuddly, jointed Koala bear may look like he's from Australia but, like other Vermont Teddy Bear toys, he was "born" in Vermont: just look in his eyes for the signature imprint. (

Watch Video) 1/27/2010



Money Savvy Pig Piggy Bank by MONEY SAVVY GENERATION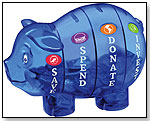 The Money Savvy Pig® is a four-chambered bank designed to help kids and their parents or grandparents begin a conversation about money. It is designed to help teach basic money skills by introducing four choices: SAVE, SPEND, DONATE and INVEST. "Its unique four-chambered design allows children to deposit their money through four separate slots on the top of the bank — one slot for each money choice — and empty each money chamber individually through the feet on the bank," Melinda Voelcker, director of operations and marketing for Money Savvy Generation, told TDmonthly. It is available in six colors.
Awards: 2015 TDmonthly Magazine Top Toy Award; 2002 Parents' Choice Gold Award; 2008 National Parenting Publications Gold Award; 2008 Preferred Choice Creative Toy Award; and 2008 National Parenting Center Seal of Approval. Launch date: 2002.
— As of 05/12/2011 this product had 4.3 out of 5 stars from 34 customer reviews on Amazon.com. Cons: Three customers reported that the bank broke when they dropped it.
— The Money Savvy Pig is a traditional piggy bank on steroids. Instead of holding a child's money in a single chamber, it utilizes four, labeled save, spend, donate and invest. Reviewers found that it works well with an allowance system. Trent Hamm of The Simple Dollar explains that even if children cannot completely understand the concepts behind the Money Savvy Pig, it can make it "so that saving seems like a completely natural thing." See also 3 Garnets & 2 Sapphires. (

Watch Video) 7/23/2009 (MSRP: $16.99; Age: 4 to 11)



Rody - Mocha by TMI TOYMARKETING INTERNATIONAL INC.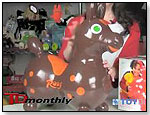 Gymnic Line's Rody Horse, a favorite with children to learn balancing and coordination while hopping on their Rody. (Base is available for transforming to a Rocking Rody Horse). Used in Therapy for special needs children due to its softness and ride-on qualities. Made of super strong, latex-free vinyl, inflates according to size and weight of child with a hand or foot pump. Maximum inflated height to "saddle" is 12 inches. Recommended for 3 years and up, with adult supervision.
— Six of 37 specialty retailers named Rody as a best-selling ride-on in March 2010. Amazing Toys in Great Falls, Mont., sells about four Rodys per month, Owner Dave Campbell told TDmonthly.
— 2 of 15 specialty toy store owners said Rody was their top ride-on in 1Q 2011 (

Watch Video) 1/12/2010 (MSRP: $43.95; Age: 3 and Up)



Green Feel Paper Pencil by GOOD FEEL USA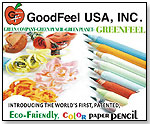 The eco-friendly, Green Feel Paper Pencil prevents environmental degradation by relying on recycled paper rather than wood for production. They are softer than wood and sharpen much more easily. Slippage caused by hand perspiration is much less than with wood pencils due to the absorption properties of the paper pencil body. The 2.4mm lead used is longer lasting and provides an excellent image. Paper pencils do not contain chemical agents harmful to the body. The attractive design comes in several pastel covers. Pencil bodies can be custom-embossed with your logo or message. Attractive bulk packaging is ideal for corporate gifts and giveaways. (

Watch Video) 1/14/2010



Grandma's Secret Wrinkle Remover by GRANDMA'S SECRET SPOT REMOVER



Simply spray and smooth with your hands and the wrinkles are gone. Grandma's Secret Wrinkle Remover™ also has a clean Springtime scent to help freshen up any stale and stuffy odors on your clothes, towels, sheets and linens. It comes in a handy 8 oz bottle for easy take-along when traveling. It's available in 4-packs- of 8-oz. bottles for just $19.95. (

Watch Video) 1/12/2010 (MSRP: $19.95)



Sunny Safari Table and Chair by TEAMSON DESIGN CORPORATION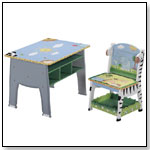 This cheerful table and chair set has a hidden bonus: lots of extra storage space. The cute, animal-bedecked chair features a shelf underneath the seat. The table also has cubbies to store arts supplies, blocks, and other toys. Editors' note: This set is both visually pleasing and very functional. Not only does it feature sturdy wooden components and attractive, hand-painted detail; it would also nicely support a coordinated theme for a child's room or play space. The only drawback, based on review by a young toddler, is that since the underneath storage compartments on the desk are set so far forward, children cannot sit very close or with their legs under the table because their knees will hit the cubbies. (

Watch Video) 1/27/2010 (Age: 0 to 6)



Hop! 45 (18") by TMI TOYMARKETING INTERNATIONAL INC.



This Hop Ball is the very best quality in hopping balls! Made from the super strong, yet soft latex-free vinyl material for long lasting use and durability. Great exercise product for indoors and smooth safe outoor surfaces. Promotes children's body coordination, balance, and lymph circulation. Special patented handgrip safety handle. Maximum sustainable weight up to 600 lbs based on the size of the ball. (

Watch Video) 9/28/2007 (MSRP: $26.00; Age: 3 and Up)



Pajama Pillow by VERMONT TEDDY BEAR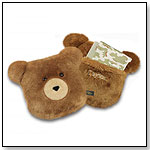 Handmade using the same soft fur that's used to make the company's world-famous bears, the Pajama Pillow is designed to be soft, cute and cuddly. The Pajama Pillow is a great place for kids to tuck their PJs so they always know where to find them at bedtime, and makes a great bed decoration by day. "Vermont Teddy Bear Pajama Pillow is handcrafted in Vermont and Guaranteed for Life. It can be personalized up to 12 characters," Storm Tussey, Retail Marketing Coordinator, Vermont Teddy Bear Company, told TDmonthly. Launch date: 2010. (

Watch Video) 1/14/2010 (MSRP: $39.95; Age: 1 and Up)




Videography and editing by Carlos Velasco.





Copyright © 2018 TDmonthly®, a division of TOYDIRECTORY.com®, Inc.