July 17, 2018

April 2010 | Vol. IX - No. 4


April's Toy Videos Build on Fun
These Toy Leaders Show You the Must Haves for Spring
This month, TDmonthly Magazine brings you videos from some of the leaders in the specialty toy industry. If you're looking for products that will trot off your shelves, based on past performances of these companies, the following toys may be your best bet. Please scroll down to see all the offerings from specialty toy favorites Corolle Dolls, Fashion Angels, HABA USA, Safari Ltd., and WOW (from Ravensburger).

Retailers: Did you know you can broadcast TDmonthly Toy Videos from your website? Manufacturers: Find out how a TDmonthly Video attracts buyers.

My First Swing by COROLLE DOLLS


An adorable addition to the Mon Premier Nursery, My First Swing gently cradles and rocks just like a real swing. Complete with rotating toy bar and tray space, it is sure to entertain little Moms´ babies all day long. (

Watch Video) 3/30/2009 (MSRP: $40; Age: 2 and Up)



Fashion Angels Interior Design Sketch Portfolio by FASHION ANGELS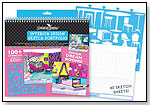 The Fashion Angels Interior Design Sketch Portfolio is created to teach tween girls about designing their dream bedroom, furniture and more. They can use the removable stencils with the sketch pages, along with the tips at the front of the book to make a remarkable room. The kit has more than 100 stencils to help get the sketches started, plus tons of sketch pages for fun on the go. "The Fashion Angels Sketch Portfolio series debuted in 2009 with the Fashion Design and the Hair and Make Up Design portfolios. They were such a runaway success because they are a great value for retailers and consumers. Fashion Angels has passed along other areas of the design world so girls can learn about other facets like interior design, and it makes it so easy," Sarah Koth, PR Coordinator, Fashion Angels Enterprises, told TDmonthly. Launch date: 2010. (

Watch Video) 1/14/2010 (MSRP: $8.99; Age: 8 and Up)



Zoolino Maxi by HABA USA/HABERMAASS CORP.

Bunny or bear? How about both! Colorful beechwood blocks for a constantly changingzoo! (

Watch Video) 3/20/2009 (MSRP: $39.99; Age: 1 and Up)



Stanley Street Sweeper by WOW TOYS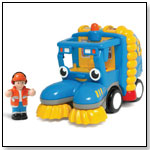 When it comes to keeping the streets clean, Stanley is the best there is; his big rubbery brushes don't miss a thing! His driver Jason keeps him company as he cheerfully works the high street. Push him along to see his brushes automatically rotating and spin the rubbish panels to sort the rubbish. The toy features automatic rotating rubber brushes, spin and match the rubbish panels and a removable driver. Launch date: January 2010. (

Watch Video) 2/1/2010 (Age: 1 to 5)



Project Runway Light Box Fashion Design Set by FASHION ANGELS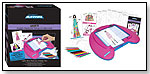 Girls use the light box with the fashion films and sketch sheets to start drawing some of the 100+ clothing and accessory combinations. They can use the design guide for inspiration to find theiir inner diva and start sketching their own designer wardrobe. "This light box sketch kit is a huge draw for any girl. They can start their sketches out on the right path by tracing the outlines of the clothing. Plus, the design guide in this kit is amazing — it has easy to follow instructions, ideas, and tips on how to make their designs look like a professional drew them," Sarah Koth, PR Manager, Fashion Angels Enterprises, told TDmonthly. Launch date: April 2010. (

Watch Video) 3/10/2010 (MSRP: $31.99; Age: 8 and Up)



Wild Safari® Dinos Liopleurodon by SAFARI LTD.®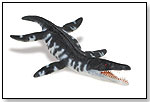 The Liopleurodon's highly detailed long, sharp teeth display its readiness to attack. Meticulously painted by hand, this replica is phthalate and lead free and meets or exceeds all safety standards. Each figure includes educational information in five languages and also name identification on its underside. This replica measures 7" L x 4" H (17.8 cm x 10 cm). Awards: Parent's Choice Award 2010
— As of 05/13/2011 this product had 4.7 out of 5 stars from 3 reviews on Amazon.com. Cons: Two users said they wished there was a larger version available. (

Watch Video) 1/7/2010 (Age: 3 and Up)



Camille Equestrienne by COROLLE DOLLS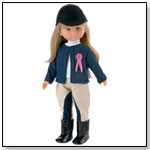 A companion doll for young riders, Camille Equestrienne is dressed in a riding outfit complete with cap, jacket and boots. She has long rooted hair for styling fun and can wear any 13" fashion from the Les Cheries collection. "Headquartered in the Loire Valley, the storybook region of Langeais, France, Corolle is a brand that embodies all the values of childhood. The extraordinary attention to detail in all their dolls and accessories reflect the company's reputation — established over three decades — for quality materials and classic design," Liza Grando, Account Executive, Moss-Tucker Associates, told TDmonthly. Launch date: February 2010. (

Watch Video) 3/15/2010 (MSRP: $45.00; Age: 4 and Up)



Suce Pouce Blue by COROLLE DOLLS



This charming, soft-bodied baby doll has sleeping eyes and can suck on its thumb or his pacifier, just like a real baby. Suce-Pouce can wear any 14" baby doll fashion from the Corolle collection. Launch date: 2008. (

Watch Video) 3/10/2010 (MSRP: $60; Age: 2 to 6)



Winner's Circle James on Dancing Bells by SAFARI LTD.®



Meet James with Dancing Bells, a Holsteiner Stallion. They are performing an upper level Dressage movement. Dancing Bells measures approx. 4.75" L x 3.75"H and James is approx. 3 inches tall. Awards: Parent's Choice Award 2010 (

Watch Video) 1/14/2010 (Age: 3 and Up)




Videography and editing by Alison Marek.





Copyright © 2018 TDmonthly®, a division of TOYDIRECTORY.com®, Inc.