July 23, 2018

June 2010 | Vol. IX - No. 6


Plush and Puppets Get Cuddly Up Close
Stuffed Pets Hold Back Curtains and Teach about Sneezes
Ben Kachoo from Fierce Fun Toys sneezes as much as he snuggles, and the Curtain Critters are ready to add the finishing touches to a child's room. See other stuffed friends in the videos below, filmed by TDmonthly Magazine in 2010 at Toy Fair and the Western States rep show.
Ben Kachoo by FIERCE FUN TOYS LLC



Meet Norman PhartEphant's friend Ben Kachoo, a Hippo with a bit of sneezing problem. Ben is a plush pink hippopotamus that makes sneezing sounds when squeezed. (

Watch Video) 3/24/2010



Aminals - Duggy by DREAMING LION LLC



AMINALS are "100%-certified" organic inside and out, from their world for their world! (

Watch Video) 3/3/2008



"Bucky" Turtle Buckle Toy by BUCKLE TOYS

Bucky is a soft plush turtle that has 4 colored buckles down his tummy that unbuckle to reveil colored numbers 1-10. There are 6 colored shapes on his shell and down the middle of his shell is a zipper that unzippers to reveil a pouch. Kids can learn their colors, shapes, and numbers while still getting to play with the buckles they love. Can serve as a traveling toy as it can fit in a diaper bag and attach to almost anything. Machine washable.
— Mass Hole Mommy found that her son was instantly captivated by the colors and tactile stimulation of Bucky. The turtle proved a safe way for her son to hone his fine motor skills. Christy of Is It Naptime Yet? reported that her son was just as captivated by Bucky, eschewing his other, fancier toys in favor of the plush turtle. Though Christy complained that some of the buckles were too difficult for her son, Mama Cheaps viewed the difficulty her daughter had with the same buckles as a challenge to be overcome with more practice. (

Watch Video) 2/22/2010 (MSRP: $19.99; Age: 1 to 4)



Bear Buckets Club by AMSFRONTLINE INC.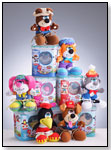 Each of these plush characters comes with an interactive/educational CD enclosed in its home, which doubles as a reusable container. "Our products have several characteristics that set us apart. For one, our packaging is actually a container that can be used over and over again and has a four-way lip lock system to store small toys as well as other items," Douglas Robertson, President, AMSFrontline.com, told TDmonthly. Launch date: 2010. (

Watch Video) 2/4/2010 (MSRP: $12.99; Age: 4 to 11)



Curtain Critters by CURTAIN CRITTERS INC.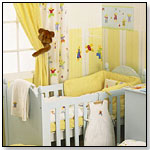 Curtain Critters are cute, plush curtain tiebacks that hold your curtains while decorating the home. Available in different animal designs such as bear, monkey, giraffe, elephant and others. All Critters conform to toy safety regulations, come with an elastic safety loop for easy attachment and child friendly velcro pads to keep the hands firmly in place. Arms are standard curtain tieback length to fit almost any curtain. Curtain Critters come in sets of 2 for $24.95. (

Watch Video) 10/26/2009 (MSRP: $24.95; Age: 0 and Up)



YooHoos by AURORA WORLD INC.



These additions to Aurora's furry, loveable YooHoo line are 8" Sugar Glider, Panda, Penguin and Lesser Panda. Each cuddly plush character makes a distinctive and funny sound when its tummy is squeezed. Sugar Glider has pink wings attached to her tiny arms and tail, and makes a "whistle" sound). Lesser Panda features a pink and purple striped tail to match his pink button nose and purple body, and makes a "boing" sound. Panda makes a "giggle" noise when squeezed, and Penguin makes a "magical" noise.
— "I would say it would be the YooHoo dolls from Aurora — by sheer quantity, our best seller in plush," Jason Curtis, owner of Funtopia in Middletown, Calif., told TDmonthly in May 2009. (

Watch Video) 12/29/2008 (MSRP: $12.99)



A Light in the Night™ by CCA and B LLC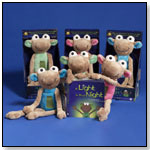 No More Monsters! A Light In the Night™, created by a mother to comfort her oldest son when he moved to his big boy bed, is a gift set which includes an adorable light-up creature and beautifully illustrated board book. Just one soft press of the tummy emits a bright glow which proves once and for all there's nothing "going bump in the night." Each nighttime guardian is available in bubble gum pink, mint green or ice blue. Each gift set includes a Light Up Creature, Children's Board Book, Display Box, and online access (register A Light In the Night online and receive an official "Certificate of Bravery").
Awards: Creative Child Magazine 2010 Preferred Choice Award, Storybooks With Character category (

Watch Video) 2/25/2010 (MSRP: $29.95; Age: 2 to 12)



Abby Cadabby by GUND INC.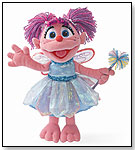 This 12"-tall fairy-in-training is a bright, bubbly character with a tendency for turning things into pumpkins with her training wand. She is made of soft-pink plush and features pigtails woven from pink and purple yarn, as well as white mesh wings and a dress of blue lilac. "She's the newest character on Sesame Street and this is her first appearance as a plush pal," Shallu Chhabra, marketing and licensing manager for GUND, told TDmonthly. "GUND has taken great care in adding lots of wonderful design details — including yarn and embroidery accents and shimmery fabrics — to make Abby especially suited to the specialty toy market." Launch date: August 2007.
— Gund's Sesame Street characters and large puppets are best-selling items at Clever Kids in Rochester, Minn., according to Owner Michelle Beyer. (

Watch Video) 7/19/2007 (MSRP: $25.00; Age: 3 and Up)



Bamboo Zoo Cuddlies - Lion by DANDELION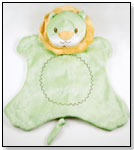 Made from soft bamboo velour and natural corn fiber filling, this take-along friend features tug and teethe elements for baby. Launch date: May 2010. (

Watch Video) 3/4/2010 (MSRP: $19.99; Age: 0 and Up)



15" 30th Birthday Snuffles by GUND INC.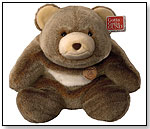 There is more Snuffles to love with the 15" 30th Birthday Snuffles, which features a special 30th birthday commemorative medallion. Available in frosted-tip, caramel plush fur or frosted-tip, chocolate plush fur.
— Rick Henry, owner of Stellabella Toys in Cambridge, Mass., and three other toy stores, says they sell about12 brown Snuffles per month. (

Watch Video) 3/17/2010 (MSRP: $50)



Googler by DREAM BIG ENTERTAINMENT, INC.

With super-soft fur and a squeezable body, Googler is ready to provide comfort to your child. Just squeeze him to hear his magic words. Googler is appropriate for children ages 3 and up. (

Watch Video) 2/2/2010 (Age: 3 and Up)



Fandangling by STILL DREAMING LLC


This product enhances the enjoyment of the ceiling fan for the whole family. It is not just a plush toy, but designed and weighted precisely not to disturb the fan's balance and performance. Fandangling is lightweight and easily attachable with velcro adhesive. It comes available in a variety of kits made with young children and teenagers in mind. Launch date: January 2010. (

Watch Video) 3/26/2010 (MSRP: $19.95; Age: All Ages)



Clyde the Orangutan by HANSA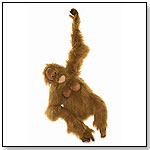 Clyde is a high-quality plush Orangutan by Hansa - known for their lifelike, large-scale reproductions of animals. (

Watch Video) 3/24/2010



Vamplets by KAMHI WORLD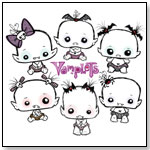 The Vamplets collection of baby vampires includes six plush dolls at 6" to 7" tall: Cadaverson Nightshade, Lilyrose Shadowlyn, Count Vlad Von Gloom, Evilyn Nocturna, Burton Creepson, Jr., and Midnight Mori. Each cuddly Vamplet is characterized by its own distinctive personality. Launch date: February 14, 2010. Watch Vamplets: Top-5 Video, Toy Fair 2010

Past videos: Toy Fair 2010 (

Watch Video) 2/10/2010 (MSRP: $16.95; Age: 5 and Up)



One-of-a-Kind 30th Birthday Snuffles by GUND INC.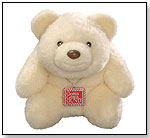 The classic GUND icon Snuffles is celebrating his 30th birthday in 2010 and GUND has created a high-end one-of-a-kind Snuffles valued at $10,000 and one of the largest Snuffles ever made. Draped in diamonds, the 30th Birthday One-of-a-Kind Snuffles is wearing a birthday necklace of real diamonds totaling nearly 10 carats on a white gold chain. This 10" Snuffles is made from soft white alpaca fur, features genuine leather accents on the nose, and eyes of 100% Tahitian pearls. (

Watch Video) 3/17/2010



BLOBBIES Minimorphers™ by PERS®

Blobbie Minimorphers™ are keychain-sized versions of the 7 Blobbie creatures that change from a simple Blobbie form to an animal shape. The morphing Blobbies are made with soft, high quality plush and can be found in the following color/animal combinations: You can find them in difference animal shapes: Red Reindeer, Orange Eagle, Yellow Dolphin, Green Rabbit, Blue Llama, Indigo Angelfish, and Violet Dragonfly. (

Watch Video) 3/30/2010 (Age: 3 and Up)



Hip Hop Randy by GUND INC.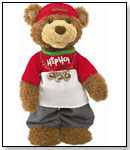 The plush stands 14-1/2" tall and sounds "Hip Hop Jingle Bells" when the music note on his hand — an on and off switch — is pressed. The bear's arms, hips, mouth and head move in unison with the music. 12/19/2007 (MSRP: $35.00)



WebRappers by WEBRAPPERS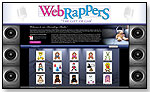 WebRappers are the ambassadors of health, wellness and happiness for children of all ages, from diapers to Depends. WebRappers celebrates life's special moments from birthdays to retirement, plus encourages healthy eating habits and drinking responsibly. Not only do the plush toys rap and record, but they also wrap around wrists, gifts, cribs, vitamins, bottles, ankles, etc. The WebRappers website features hundreds of musical greetings and genres in multiple languages to choose from for friends and family. Launch date: February 14, 2010. (

Watch Video) 1/14/2010 (MSRP: $24.95; Age: 3 and Up)



theBandMates™: Mike by theBandMates

This is Mike. He fits perfectly in the palm of your hand, just like he was meant to be there. He's a fast talkin' kinda guy who thinks he has all the answers and definitely wants to have the last word. Unfortunately, he has no 'indoor voice' – his volume is always turned up. While almost too dynamic for his own good, his verbal skills allow him to talk his way out of almost any situation he leads his fellow band mates into. He surges into life and wants to scream and shout and dance all about. (

Watch Video) 11/4/2009 (MSRP: $14.99)



Here Come The Blobbies® by PERS®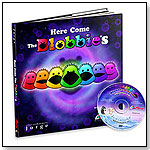 "Here Comes The Blobbies" introduces children to the fantastic world of the Blobbies and their first adventure, where a mystical gate has opened and the evil Hexacones are unleashed upon Blobbieworld. Blobbieworld is a land where these pleasant, shape-changing space creatures live and play. The seven youngest Blobbies, named for the colors of the rainbow, learn how to blobbiemorph into triangles, hexagons, cubes, pyramids, and other shapes while being forced to escape to a strange planet called Earth, where they must learn to use these shape-changing abilities to defeat the invaders and reclaim their world. The forty-page, full color hardcover with jacket includes a CD-ROM with games, songs, and educational content, as well as a Blobbie Color Personality Chart. Launch date: July 28, 2003.
Awards:
Winner of the "10 BEST TOYS FOR 2005 AWARD" by Dr. Toy.
Winner of the "100 BEST CHILDREN'S PRODUCTS FOR 2005 AWARD" by Dr. Toy.
Winner of the "TOY OF THE YEAR AWARD" (Storybook with Characters category) at the 2005 Top Creative Toy Awards.
Winner of the "ADDING WISDOM AWARD" at the 2005 Parent to Parent Awards.
Finalist Award for "CHILDREN'S BOOK OF THE YEAR AWARD" at the 2004 Foreword Magazine Awards.
Finalist Award for "CHILDREN'S BOOK OF THE YEAR AWARD" at the 2004 Writers Notes Book Awards. (

Watch Video) 3/30/2010 (Age: 6 to 12)




Retailers: Did you know you can broadcast TDmonthly Toy Videos from your website? Manufacturers: Find out how a TDmonthly Video attracts buyers.





Copyright © 2018 TDmonthly®, a division of TOYDIRECTORY.com®, Inc.