Products from RECESS MONKEY
THIS BANNER IS AN AD:
---


View: By latest product added | By earliest product added



Below are some of the products RECESS MONKEY has shared with ToyDirectory and TDmonthly



---
MSRP: $15.00
Age Range: 3 to 7
Launch Date: June 2010
Gender: Boys And Girls
"The Final Funktier" presents Recess Monkey on an intergalactic voyage in outer space: 15 songs of high-energy funk and new-wave grooves, taking listeners on a stratospheric dance party that occasionally touches down on solid ground with moon boots, jet packs, sunglasses, satellites and booster seats in hand. Jack Forman of Recess Monkey told TDmonthly, "We think of our classrooms as focus groups for what's on kids' minds. ... Laughter permeates our experiences with kids, in the classroom and out!" Launch date: June 15, 2010.
ToyDirectory Product ID#: 28461
(added 5/10/2010)
Field Trip
TDmonthly rating: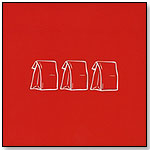 This 15-song album includes tracks "Hot Chocolate," "Secret Agent Watch" and "Firefly Lullaby."
ToyDirectory Product ID#: 24926
(added 8/11/2009)
Wholesale Price: (Log in to view)
MSRP: $20.00
Age Range: 3 to 8
Launch Date: November 2007
Gender: Boys And Girls
"Wonderstuff" is the third album release by Recess Monkey, and features a pop-rock musical on two discs. The Recess Monkey trio includes Andrew "Drew" Holloway (vocalist and guitarist), Daron "The Dancing Bear" Henry (drummer and percussionist) and Jack Forman (bassist and pianist). In story and song, this album tells the Joseph Campbell-esque "hero quest" story of Everett the Wonderbee, his friend Harold the Rat, and their struggle to save their home from a mysterious evil force called The Gray. "The members of Recess Monkey are school teachers who developed the material for the album with kids at their 'Rock 'n' Roll' camp this past summer, involving campers every step of the way. The kids helped compose, record, and design the CDs," Elizabeth Waldman Frazier of Waldmania! told TDmonthly. Launch date: November 2007.
ToyDirectory Product ID#: 16278
(added 11/27/2007)