Search Company/Product Name
Your Criteria:
Age:
All Ages
Price:
All Prices
Gender:
Boys and Girls
Category:
Electronics
---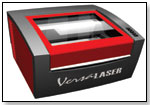 A new line of computer-controlled, desktop laser engraver systems, the VersaLaser by Universal Laser Systems transforms images on a computer screen into real items made out of a variety of materials, such as wood, plastic, ceramic and leather. Using a high power laser and a USB connection to a computer, it can cut through, scribe into, engrave text, graphics and photographs or permanently mark materials. VersaLaser is a compact, low-cost laser system that is as easy to use as a printer.
ToyDirectory Product ID#: 1925
(added 12/14/2004)
.
Wherever you want to go - left or right, up or down, forwards or even backwards - this indoor remote controlled helicopter can hover and fly with incredible maneuverability. The innovative co-axial rotor design has counter rotating propellers that provide unprecedented flight stability. Convert any indoor environment into a cool chopper circuit! - Aire Norell
ToyDirectory Product ID#: 1739
(added 12/9/2004)
.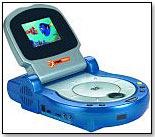 This portable DVD player is specially designed for the fast-paced lives of today´s kids at a price parents can afford. It has all the high-tech features of traditional portable DVD players, with a few kid-friendly extras thrown in without the hefty price tag.
ToyDirectory Product ID#: 1781
(added 12/9/2004)
.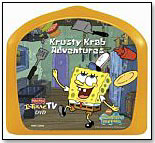 This platform works effortlessly with a DVD player, allowing a child to interact with the program using a colorful, wireless touch pad.
-- It focuses on teaching memory, logical thinking and the value of numbers.
-- It was nominated for the DIC Entertainment Ultimate TOY Awards.
-- SpongeBob Squarepants is consistently ranked among the Top 10 Cable TV programs according to the Nielsen ratings.
ToyDirectory Product ID#: 1586
(added 12/6/2004)
.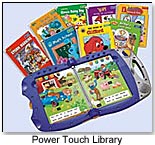 PowerTouch Library by Fisher Price helps children learn to read through electronic books, with new titles that include SpongeBob SquarePants, Jimmy Neutron, Fairly Odd Parents and the Berenstein Bears. In addition, there are new School Skills books that explore fun topics like Science, Dinosaurs, Reading , and Parts of Speech.
ToyDirectory Product ID#: 1587
(added 12/6/2004)
.
Amaze and surprise your friends with the animal-like animation. There is an condenser microphone, and printed circuit board to control it's multi-function while walking or climbing. When you think it's asleep, just cry "Wake Up!" and your robot will immediately start climbing or walking for a pre-set time and reset itself waiting for another command. It's listening to verbal commands and reacting to a high-pitched sound or vibration. There is a switch to reverse the directional movement. It requires basic hand tools and comes with step-by-step directions and will totally fascinate your child as they learn about sensors, gears, electronics and reasoning. This robot will help build your child's confidence and is a great product for children ages 10 and up

ToyDirectory Product ID#: 323
(added 9/1/2004)
.
OWI´s Weasel Kit ($24.95, ages 10 and up) gives tomorrow´s robotic engineers a jump on the future. With "see" and "feel" sensors guided by two motors, this duo-sensational vehicle can navigate mazes and follow a black line. The mechanical-minded builder will marvel at the photo-transistors and sonic tracking system. With kits for beginners all the way up to advanced soldering kits, U.S.-based OWI has created a niche all their own.
ToyDirectory Product ID#: 324
(added 9/1/2004)
.