February 2016 New Specialty Toys — Puzzles & Skill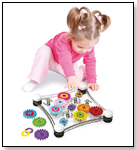 Have fun with Georello Junior, making all the colorful gears move by turning one gear with just one figure. Create a chain reaction that surprises and involve children in endless experimentations. Includes one clear base, nine colorful gears and nine matching discs.
ToyDirectory Product ID#: 37474
(added 2/29/2016)
.
The Gradient Puzzle is a vibrant way to meditate on color. The act of putting it together is slow and deliberate, where the color of each piece is used to locate its proper position. We've used a thick stock and high quality art paper, so the puzzle can be assembled again and again without losing its edge.
ToyDirectory Product ID#: 37463
(added 1/31/2016)
.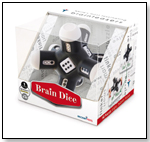 Incredible math game with thousands of challenges and solutions.
ToyDirectory Product ID#: 37460
(added 12/30/2015)
.
Since 12/28/04 people have visited this page.