February 2013 Notable Toys — Audio & CD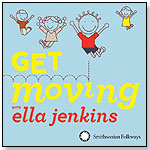 Ella Jenkins wears the title given her by many of her fans, "The First Lady of Children's Music," with tremendous energy. Now in her ninth decade, she continues to encourage young children to hop, skip, jump, clap, dance, and be active through song. Drawn from many recordings created during her legendary career, these songs demonstrate Ella's genius as both a music educator and children's entertainer.
ToyDirectory Product ID#: 35999
(added 1/16/2013)
.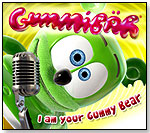 A 30 second video clip for this little green troubadour's song "I'm A Gummy
Bear" (now known worldwide as The Gummy Bear Song) has met an enthusiastic response around the globe with more than 800 million plays on YouTube and MySpace video alone. This multi-lingual hit – available in the original Hungarian, we well as English, French, Spanish, German, Portuguese, Swedish, Hebrew, Czech, Slovak, and other languages – has won the hearts of fun-loving audiences everywhere. It has gone on to hit the best seller lists in every country in which it was released. This USA release is an enhanced CD and includes exclusive bonus content not previously available in any other country as well as the full length version of the English video.
— As of 1/16/2013 this product had 4.4 out of 5 stars from 25 reviews on Amazon.com.
ToyDirectory Product ID#: 35991
(added 1/16/2013)
.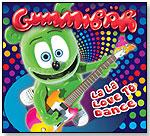 "La La Love To Dance", the second album from internationally acclaimed animated superstar Gummibär, is loaded with 16 new songs and 3 bonus tracks of rare remixes. YouTube hit "Nuki Nuki (The Nuki Song)" is included, as well as 12 original songs, and 3 fun covers. In addition, this album features the debut of Gummibär's birthday song – "Happy Birthday Gummibär" – as specially requested by many of his young fans.
— As of 1/16/2013 this product had 5 out of 5 stars from 4 reviews on Amazon.com.
ToyDirectory Product ID#: 35990
(added 1/16/2013)
.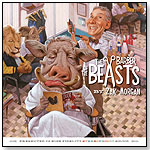 With a background in children's literature, plus a GRAMMY® nomination for his kids' songs, Zak Morgan brings all of his life experiences and a simple delight in words and music to his fourth family music album, The Barber of the Beasts, available on October 30 from the new Universal Music Enterprises label myKaZoo. The new CD, his third collaboration with producer/guitarist Ric Hordinski, features zany cover art and a 24-page, full-color insert with illustrations for all the songs, all done in the inimitable style of C.F. Payne. The album's impressive guest artists include Bootsy Collins, Robbie Fulks , Byron House (Robert Plant), Karin Bergquist (Over the Rhine), and David LaBruyere (John Mayer). This exuberant celebration of wordplay and humorous storytelling are all typical of Zak Morgan's songwriting. He aims to inspire his listeners to enjoy learning for its own sake while providing non-stop entertainment via catchy music and lyrics to make all ages hoot with delight.
ToyDirectory Product ID#: 35473
(added 11/9/2012)
.
Men of Iron relates the thrilling adventures of a young man seeking justice for himself and his family in fifteenth-century England. With his father unfairly outlawed by King Henry IV, Myles Falworth faces enormous odds before he can become a knight and champion his family's cause against powerful foes. With the help of loyal friends, Myles demonstrates courage and persistence as he confronts his opponents one by one, winning self-understanding and love along the way. In addition to being a classic adventure, Men of Iron offers fascinating details of castle life and of the long road to knighthood. This book is sure to become a favorite of any boy or girl who loves adventure, and will turn anyone new to the medieval era into a lifelong devotee. Written by Howard Pyle, unabridged reading by Jim Weiss.
ToyDirectory Product ID#: 35446
(added 11/6/2012)
.
Since 12/28/04 people have visited this page.