Supreme Knight: interchangeable cape function. A magnet in his collar allows him to switch between two leather-like capes – one with an integrated posing wire and one that drapes freely. See below for a quick tutorial on how to change them.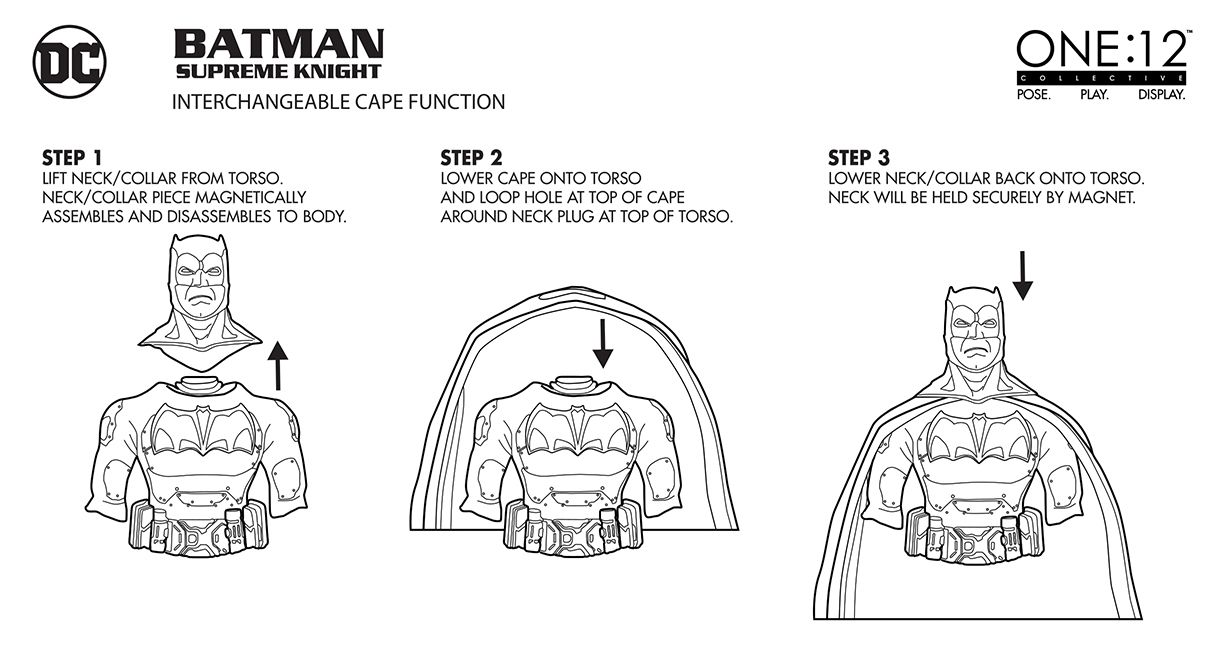 Mezco news on Twitter, Instagram, Facebook, and YouTube.
---
Related:
.
Combining swords-and-sorcery action with futuristic sci-fi tech, Masters of the Universe delivers powerful adventures with aspirational wish-fulfillment. With an iconic heritage and memorable mythology dating back to 1982, Masters of the Universe explores the universal themes of heroism, individuality and self-empowerment, while continuing to inspire generations of kids and adults alike. yyyyy

.
The "Team Rainbow Rangers" multipack (MSRP: $24.99, ages 3+) features characters—Rosie Redd, Mandarin Orange, Anna Banana, Pepper Mintz, Bonnie Blueberry, Indigo Allfruit, Lavender LaViolette and Floof—from the popular Rainbow Rangers series, currently, 2020, airing on Nick Jr. in the U.S., Nickelodeon Latin America, China's CCTV and other key territories around the world. Eachcharacter represents a superpower, including super strength, music power, animal whisperer, invisibility, super vision, super speed, micro-power!

In addition to Mattel, current manufacturing partners producing product for mass retail and online for Rainbow Rangers include Distribution Solutions (DVDs), Bentex (apparel), MacMillan Publishing (books), Dynacraft (bicycles), Centric Brands (sleepwear), Handcraft (underwear), and Disguise (costumes and accessories).
www.gnusbrands.com

Related Video:

.