July 14, 2020

November 2005 | Vol. IV - No. 11


Congrats to Dr. Toy Award-Winning TDmonthly Members
After reviewing hundreds of toys, Dr. Toy selected her favorites of the year, awarding manufacturers of these products a prestigious place on her Dr. Toy's 100 Best Products 2005 list. Many TDmonthly Magazine members made the list. They were selected for their ability to educate through both active and creative play.


To see all of the TDmonthly members that made the list, scroll down, and click here.

To view all of the products included on Dr. Toy's 100 Best Products 2005 list, visit www.drtoy.com.
Leaping Literacy! by KIMBO EDUCATIONAL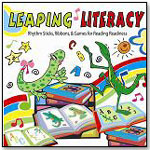 Songs, activities, and games teach literacy skills and concepts, including letter knowledge, vocabulary development, phonological awareness and more. This CD provides a joyful way to help children gain valuable skills for reading readiness. Sixteen original songs by noted child development specialist, Dr. Pam Schiller, star Don Monopoli of the Learning Station. Includes "Rhyme Tap," "The Name Game," "Weather Song," "Listening Story" and more. 1/18/2005 (MSRP: $14.95; Age: 3 to 9)



Raceway 57 by FRONT PORCH CLASSICS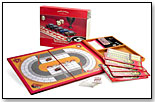 This beautiful game lets 2 to 5 players experience the full throttle excitement of America´s fastest sport. Players roll the dice or play a card to move a cast metal racecar around the track while managing valuable resources such as fuel, suspension and tires. A metal dashboard with magnetized markers helps keep track of the car and its opponents. Bumping and crashes are part of the sport but damage to the chassis might force the car into the pits at the wrong time. A clean fast race to victory and the player will receive the Raceway 57 trophy. The game measures 15"L x 12"W x 2"H and comes in a wooden carrying case. Raceway 57 won a Dr. Toy award. (

Watch Video) 9/1/2005 (MSRP: $75.00; Age: 8 and Up)



Teddy by EDUCATIONAL INSIGHTS INC.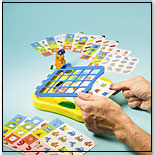 Even non-readers can learn basic skills from Teddy, the teaching bear. Teddy comes with 24 two-sided game cards that fit onto a sturdy Play Pad. Children learn colors, shapes, visual discrimination, alike and different, go-together, and counting. With infinite patience, Teddy lets children know if they answered their questions correctly. (

Watch Video) 12/29/2004 (MSRP: $19.99; Age: 3 and Up)



Mini-Doucettes by COROLLE DOLLS



The Mini-Doucettes are the 8-inch petite versions of the Doucette dolls. They are dressed in stripes, polka dots, and flowers that have Velcro closures so they are easy for little hands to manage. The Mini-Doucettes come with blonde, brunette, and black hair as well as Caucasian, African-American, and Asian, sculpted faces. With sweet names such as Candy, Cherry, Cocoa, Cinnamon, and Red Poppy, these eye catching Mini-Doucette dolls are absolutely "delicious"! 9/8/2005 (Age: 3 and Up)



Baby Wordsworth First Words - Around the House DVD by BABY EINSTEIN

This musical introduction to baby's first words and communication features bonus language learning with Spanish, French and English tracks. It includes the music of Bach, Bizet and Schubert. The DVD´s are only zoned for the USA and Canada. 9/1/2005 (Age: 1 and Up)



Developing Early Speech by BABY CHATTERBOX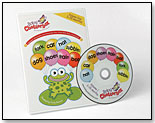 Baby Chatterbox is an entirely new line of videos designed to help teach young children, infants to 3 years old, how to speak. Volume One: Developing Early Speech combines eye-catching color, movement and, for the first time, extreme close-ups of a narrator´s mouth as she forms words. Baby Chatterbox is the only DVD that provides this up-close experience. Baby Chatterbox grabs the viewers at the beginning of the DVD and keeps them entertained throughout. The close-ups of the narrator´s mouth and use of repetition are key elements in this DVD. Babies responded well to the characters and the visuals, and stayed seated for repeated viewings. Baby Chatterbox DVD Vol. 1 won a National Parenting Center Seal of Approval, Spring 2005. 6/28/2005 (MSRP: $19.95; Age: 0 to 3)



Schoenhut® Traditional Deluxe Spinet Toy Piano — Model 6625 by SCHOENHUT PIANO COMPANY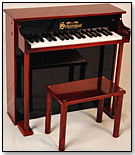 With a keyboard almost half the size of that on an adult piano, this piano is designed for the three-to-nine-year-old. Not "just a toy," but a fine musical instrument, and lovely addition to your home. Hand tuned, the lovely chime-like notes are produced by small hammers striking steel music rods.

The play-by-color teaching method makes playing simple and fun. A color strip fits behind the keys to guide small fingers from chord to chord. The Songbook and Learning System have been specially designed to build a child's confidence and develop basic playing skills. No assembly required. 32 Lbs. 9/29/2005 (Age: 3 and Up)



Superstructs BIG Builder by WABA FUN LLC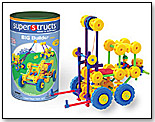 The 126-piece Superstructs BIG Builder set gives you everything you need to build detailed, hard-working construction vehicles. Build a working forklift, dump truck, crane or utility truck with the enclosed step-by-step plans. And once you have mastered these, you can take them apart and use your imagination to build other great creations. (

Watch Video) 6/1/2005 (MSRP: $35.95; Age: 4 and Up)



Hide & Seek Safari by R&R GAMES INC.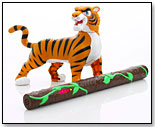 A modern adaptation of the classic game of hide-and-seek, Hide & Seek Safari features an exclusively designed Seeker — a "magically" sensitive wand that resembles a tree branch — that players must use to track down the elusive tiger. As players close in on the hiding tiger, the wand lights up to show them the way. The Seeker sounds an alarm when the tiger is near. The game can be played both indoors and outside, with multiple Seeker wands and multiple hiding animals (additional animals to be released). 2/16/2005 (MSRP: $34.95; Age: 4 and Up)



Meet The (Letters, Numbers, Shapes) by PRESCHOOL PREP COMPANY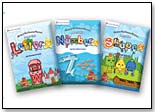 These DVD´s are powerful tools designed to provide babies and toddlers with the building blocks for later academic achievement, taking advantage of the opportune development period while they are learning to talk. Each animated DVD covers a different arena: Letters, Numbers and Shapes-and have special bonus features to reinforce the lessons: video flashcards and sing-along songs. 9/7/2005 (MSRP: $14.95; Age: 1 to 5)



The Blobbies by PERS®



The Blobbies series, with colorful, immediately lovable, creatures against black pages, has the graphic uniqueness on its own to be interesting. The accompanying CD with music, games and activities goes beyond. The book and CD are sold together. It even won a number of awards including Dr. Toy's 10 Best Toys for 2005 Award. 12/7/2004 (MSRP: $15.89)



Binary Player Robot by OWI INC.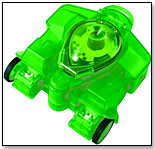 A two-wheeled mini-robot, the Binary Player Robot has its internal program stored on a black-and-white disk that´s user programmed, so it can do tricks and patterns. It's easily assembled with basic hand tools and is both fun and educational. (

Watch Video) 12/22/2004 (MSRP: $34.95; Age: 10 and Up)



Pet Detectives by MORNING STAR GAMES


Players race against other detectives to find the most lost pets. Upon matching the lost and found cards for a pet, they win reward money. When they build up $100, they buy an Action Card, which can either help or hinder them. The player that finds the most lost pets by the end of the game wins. The game includes custom cards so players can include pictures of their own pets in the game. The game can be played by 2 to 10 detectives over an average playing time of 20 to 30 minutes.
(

Watch Video) 2/24/2005 (MSRP: $17.99; Age: 7 and Up)



---
---


Copyright © 2020 TDmonthly®, a division of TOYDIRECTORY.com®, Inc.