"We're currently developing a line with Uneeda."— Dave Platel, Dion's Five Star Feeling Inc.
November 8, 2005 — Early in August, TDmonthly Magazine learned from Uneeda Inc.'s then-president Richard Flaxman (read article) that superstar singer Celine Dion was working with the company on a new line of realistic baby dolls. Now it's official: Dave Platel, management associate at Dion's Five Star Feeling/CDA confirmed the Dion/Uneeda association in an e-mail to TDmonthly Magazine, adding that "we're currently developing a line with Uneeda ... it is in the early stages." Previews of the doll should be available at the Hong Kong Toy and Game Fair January 10 to 13, 2006. (See calendar of events).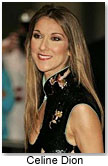 The Lee Middleton Doll Company also hobnobs with celebrities. In late September, actress Denise Richards was spotted by People Magazine picking out a baby in an FAO Schwarz Lee Middleton Newborn Nursery; the photo was featured on the magazine's Web site. And now the company is working with Stacy Offenberger, the current Miss Ohio, on a brand new baby doll to be released next year.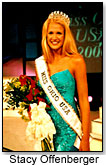 "[Ms. Offenberger] will be going to the Miss USA pageant next year and wanted to take something with her that represented Ohio. Since we're an Ohio-based company, she wanted to take a doll," said Mark Putinski, vice president of marketing for the company. Ms. Offenberger's interest in the dolls led her to become involved in designing a special baby.
Over at Adora Inc., vice president of sales and marketing Thomas Ames said that the company was planning a new realistic baby doll line though they had no tie-ins with a celebrity. When asked if the new dolls would incorporate silicone, Ames told TDmonthly, "We're working on something in that realm. We're not quite sure yet."
Blackall Associates had worked on a doll line last year with Gloria Vanderbilt, but had no celebrity associations planned for this year, said president Shirley Blackall.
Here are a few dolls that could earn celebrity status of their own: