May 11, 2021

December 2005 | Vol. IV - No. 12

---
Let's Put on a Show
How Manufacturers and Retailers Make Selling Fun
"People love to get money. Even if they have to spend to get it!" — Terry Griffiths, Mind's i, Inc.

Want to increase sales? Put on a show. Since the first cavemen went door-to-door demonstrating fire, retailers have been drumming up business by exhibiting the goods. And when manufacturers ally themselves with the retailers to do this, it's, as

Matt Mariani, director of marketing for

Out of the Box Publishing (ToyDirectory), explained: "The No. 1 tool, making the game fun." TDmonthly contacted more than 20 manufacturers to find out what they did to stage retail events and why.

Mariani continued, "Word-of-mouth is the strongest sales tool. With this in mind, there's no better way for a new customer to learn about a game than for a retailer to demonstrate it." Out of the Box Games insures this by sending free "demo" gems with every new order.

Theresa Roelke, owner/creator/author for Whistling Chimneys, goes right to the retailers herself. She'll talk to customers, interact with the kids, have fun activities with her brand character Kip, the Little Roo, and in the process, promote her Kip Sacs.

Peter Reynolds, general manager for HaPe North America, sends an informative DVD alo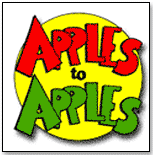 ng with HaPe toys to educate store staff on the products. He also thinks that hands-on demonstrations in the store can help parents decide on a toy. "Say it's a ship-building construction toy. Maybe a kid is too young and can't build the ship yet, but he can stack three blocks. That is a necessary step to building the ship. And if parents see it's about stages, they'll buy."
Upper Deck Company's Claudine Ricanor, senior public relations specialist, said her company sends tournament kits, decks of free cards, prizes and T-shirts as incentives for kids to come out and play. She was astounded when she went on her first mall tour. "We averaged 10,000 attendees a weekend. It was amazing."
John Blaine, co-founder of Goldbrick Games LLC (ToyShow), offers sponsorship of Perpetual Commotion Tournaments on college campuses, at high schools and to all of his company's retailers. "We provide the retailers with a tournament kit that includes the games, T-shirts for giveaways and a championship prize, along with a CD that contains 'how-to' guidelines for staging the event, promotional material, score sheets, etc. One of our retail partners ran an event at a post-prom lock-in party last spring and had several parents visit his store the next week to buy a copy of the game."
Megan Slean, marketing manager for Altius Games, explained that in order to promote the release of Olympic Challenge and raise awareness for the upcoming 2006 Olympic Winter Games, her company launched the Take the Challenge National Tour. They've brought the game and prizes to a number of U.S. cities as part of the tournament.
Adora Dolls is in its second year of promoting successful Make Your Own Doll in-store events. Tom Ames, vice president of sales, said, "We have a contest where each store submits a winning doll. Then we take all the dolls nationally, send it to our design committee, and the grand prize winner gets a trip to the IDEX show in Orlando. We also offer second- and third-place prizes and honorable mentions. The retailers have a prize, too: $750 worth of product."
Still, Evelyn Brunner of Fun Factory Games pointed out, "It really depends on the retailer's needs as well as their geographic location." Fun Factory has provided in-store flyers and held contests and product demonstrations. "We've been so effective in boosting sales with in-store demos that we get invited back multiple times."
Dark Horse's David Scroggy, product development vice president, said that Dark Horse sends posters, counter displays and giveaways in conjunction with contests. Street teams bring sample packs to retailers upon request.
Greg Zesinger, marketing director for Action Products International Inc., explained that, "Our promotions range from providing in-store POP (Point of Purchase), setting up play days and, in some cases, arranging for costumed character appearances by Jay Jay the Jet Plane."
Sometimes manufacturers bring out the professionals:
YoYoJam sponsors an international team of champion players that it sends to stores to conduct in-store promotions. Valerie Aaron, vice president of sales and marketing, added that YoYoJam provides a yo-yo training video and assists stores with developing in-store yo-yo clubs.
Michael Preston, president of PRE Records, said PRE recently sent artists on their records to perform at Border's Books, with CD signings after the show. Events were promoted via press releases.
Terry Griffiths, inventor and owner of, Mind's i Inc. (ToyShow), visits toy- and bookstores on weekends to do game days and signings. In addition, a $5 voucher is given to the customer if the game is bought during the event. "People love to get money. Even if they have to spend to get it!" joked Griffiths.
Ken Carpenter, brand manager of Spycraft and Clout Fantasy for AEG, said his company sends out Bounty Hunters who visit local stores regularly and set up tournaments and other events. "We put on Bounty Hunters-only tournaments — they are very much part of the team. And it benefits everyone. In-store events are the best dollars we spend."
Curt Covert, owner of Smirk & Dagger Games, has as similar group called The Instigators. "It's mostly die-hard game enthusiasts who just like doing it, for no other reason than to be part of the industry. Retailers love it. The Instigators will come in and run a demo for an hour. It's good for everyone."
John Blaine sums it up best: "We think, as hard as it is to get games on the shelf, it's much more important to get them off the shelf."

What follows is more information on key products produced by the manufacturers mentioned above.
Blink by OUT OF THE BOX PUBLISHING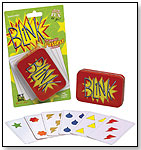 Blink is a lightning-fast game where two players race to be the first to play all of their cards. Using sharp eyes and fast hands, players quickly try to match the shape, count or color on the cards. The first player out of cards wins. Fast and portable, Blink is instant fun for everyone.
— "Any age can play it," said Linda Doucette, manager of Learning Express in North Hampton, N.H., of why Blink is a favorite in her store. When asked about her top-selling card games, Melissa McCollum, owner of Learning Express of Hoover in Hoover, Ala., told TDmonthly, "That would have to be Blink. I'd say [we sell] about 10 per month."
— Two of 32 retailers who spoke to TDmonthly in summer 2007 cited Blink as a top-selling card game in their specialty stores. Three of 64 retailers named it as a best-selling card game in August 2008.
— In early September 2009, Andrew Wage, owner of Building Blocks Toy Store in Chicago, said his store sells about 10 to 20 units per month of this game. 4/22/2005 (MSRP: $5.99; Age: 7 and Up)



Kip Sacs by WHISTLING CHIMNEYS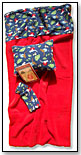 Kip Sacs are indoor sleeping bags designed to make a child feel as secure as a joey in his mom´s pouch. They can be used during naptime, storytime, traveltime — anytime! Each Kip Sac comes with a travel pillow for overnight trips, a matching mini-Kip Sac set to cuddle the child´s favorite small toy (not included), and even a little story book — A Pouch for Kip — about a little kangaroo searching Australia for his mother´s snuggly pouch. 5/27/2005



Yu-Gi-Oh! Structure Deck: Warrior´s Triumph by UPPER DECK ENTERTAINMENT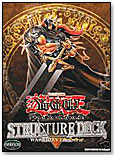 This set is tournament-ready right out of the box. Each deck includes staple cards for experts and beginners alike to use in their quest to become "The King of Games." Each structure deck contains 40 cards, one rule booklet and one game mat. In addition, each deck will contain one Ultra Rare card and a Dueling Guide to help beginning and expert Duelists improve their current decks. 11/1/2005 (Age: 6 and Up)



The Olympic Challenge by ALTIUS GAMES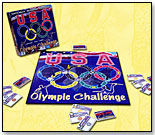 Olympic Challenge has many levels of difficulty, from beginners to experts, built on a 'true - false', 'multiple choice' and 'straight' answer question format. Players race through the Olympic 5-Rings to be the first to collect five gold medals in the five categories to win the game. A portion of the sales goes to support the United States Olympic Team. Two to 20 people can play the game in either an individual or team format. Recommended for ages 8 and up, Olympic Challenge can be found in more than 1,600 locations within the U.S.
9/7/2005 (MSRP: $29.95)



"Boys Will Be Boys and Girls Will Be Girls" Dolls: Four Seasons by MARIE OSMOND DOLLS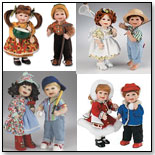 Marie Osmond´s "Boys Will Be Boys and Girls Will Be Girls" dolls from her "Four Seasons" collection: "Girls Will Be Girls - Spring" is ready for spring showers in her floral dress and rain hat and bright-red galoshes. Her buddy, "Boys Will Be Boys - Spring," is all boy with his ball and bat, red high-top sneakers and baseball cap. The smiles on their faces exude the excitement of Spring! "Girls Will Be Girls - Winter" is ready to skate, and although it´s important to stay warm, it´s equally important to look good, and look good she does! Wearing a red wool-blend coat with white faux-fur trim, she carries her white skates over one shoulder. "Boys Will Be Boys - Winter" is bypassing skating and going straight to throwing snowballs! Dressed in a blue wool-blend coat with faux-fur lining and red wool-blend cap, "Boys Will Be Boys" is very boy. 8/19/2005 (MSRP: $119.95; Age: 6 and Up)



Giza by FUN FACTORY GAMES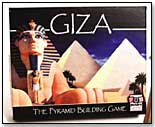 As an Egyptian pyramid builder in ancient Giza, you will try to construct the finest three pyramids and fill the pyramids with as much treasure as possible. Your rivals may try to thwart you by sabotaging your pyramid or by releasing scarabs at your construction sites to scare away your workers. Perhaps you may need to do the same to your rivals so that your three pyramids will be the finest ones chosen by the Pharaohs for their afterlife! Awards won include CTTC Three Star Award, Canadian Toy Testing Council; Major Fun Family Award, Major Fun; and Vienna Selection of Top Games, Viennese Games Academy. (

Watch Video) 8/24/2005 (MSRP: $24.99; Age: 8 and Up)



Chronicles of Narnia: The Lion, the Witch and the Wardrobe by DARK HORSE COMICS, INC.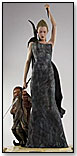 Weta Collectibles has created a series of limited-edition sculptures based on characters from Walt Disney Pictures´/Walden Media´s upcoming film version of C. S. Lewis´ classic work The Lion the Witch and the Wardrobe from his beloved Chronicles of Narnia series. The series will have up to ten unique pieces, which will include White Witch, Oreius, Minoboars, Mr. Tumus, Peter and more. Weta Collectibles is celebrated by collectors around the world and is now seen as the leading sculptor of high-end polystone figures, busts, environments and other assorted collectibles. 10/19/2005



Lyn Fury by YOYOJAM


The second Signature Series YoYoJam product for 2003 World Champion player, Johnnie DelValle, this yo-yo is the same approximate size as the Hitman, but without the more expensive weight rings. This yo-yo has been molded in celcon plastic, which is heavier than polycarbonate, giving the yo-yo a little more weight than YoYoJam´s other non-weight-ring yo-yos. The Lyn Fury also features a Double Yo-Ring Response System for great playability as well as an adjustable gap and ball-bearing system. 11/9/2005 (MSRP: $15; Age: 8 and Up)



Storieszzz: The Adventures of Faye & Fred by PRE RECORDS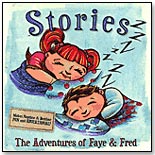 This CD takes children on a camping trip with Mom and Dad, a sleepover at Grandma and Grandpa´s house and on journeys to the beach and the zoo. Brahms´ lullaby is played at the end of each story, as Faye and Fred fall asleep, and likewise the little listeners. These interesting stories have a happily-ever-after ending for both the kids and the parents. 9/2/2005 (MSRP: $9.99; Age: 1 to 7)



Clout Fantasy Throwing Game Starter Sets by HIDDEN CITY ENTERTAINMENT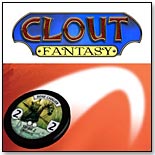 In the fantasy world of Clout, elves, goblins, and centaurs are pitted against each other in a game that combines the intellect of traditional card strategy games with physically challenging activity. Cards are replaced by small disclike chips in this game, and not only must players recognize which chip to play, but they also must be able to toss it from a distance to the spot on the board that is most beneficial. Starter Set comes with two 15-chip stacks and a measurer for long-distance play. (

Watch Video) 9/13/2005 (Age: 8 and Up)



Run for Your Life, Candyman! by SMIRK & DAGGER GAMES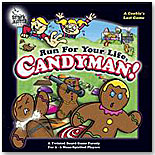 A hilarious send-up of the classic game with a similar title, Candyman! is a mad dash to escape that magical land. It seems the king is shipping off all of the candy to be eaten by children, so the gingerbread men are making a run for it. The winner is the first to make it past the border, with plenty of candied collateral damage along the way. Smirk & Dagger Games have "the ability to bring families back to the table to play together. Our thematic edge and 'gotcha' game mechanics … leave kids talking," Curt Covert of Smirk & Dagger Games told TDmonthly. (

Watch Video) 10/10/2005 (MSRP: $29.95; Age: 12 to Adult)



---
---


Copyright © 2021 TDmonthly®, a division of TOYDIRECTORY.com®, Inc.