March 5, 2021

January 2006 | Vol. V - No. 1


TDmonthly Recommends: New Year, New Toys, More Stuff
Retailers Discuss Toys That Sell Well
"After Christmas comes the stuff." — Tom Abernathy, Funochio's

Christmas has hit, the year is new, Toy Fair is just down the pike. TDmonthly Magazine spoke with more than 25 retailers across the country to find out what is the latest thing. And what we found were: extras. As Tim Walker, owner of

Houston's Walker

's Toy Ranch told us: "They got their toys … now they gotta get the stuff that goes with the toys."

Collectibles: "Not cheap," explained Todd Jackson, manager of New York City's Out There Stuff, "But for those people who have all the other Star Wars figurines, General Grevious is the one to get." Other collectibles stores said the same, pointing to the trend of "filling out" kids' and adults' collections.

"2006 is shaping up to be the year of 'get everything' — from figurines to dioramas," Tom Alvins, founder of Alvin's Army, in Seattle told TDmonthly Magazine. "It's about completing the collection, like in the old days. It's not 'what's new,' but 'what did I miss.'"

Hot Wheels: The classics are back ... but don't blink. "Mattel is doing a very good thing," said Leslie Turnbill, co-owner of the Racer's Edge in Hartford, Conn. "They're bringing the 'hunt' back to the hobby. More new cars will be released but only for very short windows of availability. Then, to make it even more exciting, they're going to recolor the best castings throughout the year."

"The Barbie Diaries" — the real world: Barbie gets a makeover for today and high school, and for the first time in DVD, she moves beyond the world of fantasy. And with it will come books, accessories, electronic devices — a whole "way to live."

"It's a smart time for Barbie," pointed out Laura Relkie, manager of Tom Tom's Toys (and a Barbie fan since she was little) in Boise, Idaho. "Little girls love her, and now to bring her into the real world of high school — with real problems — will give her depth that BRATZ lacks. I'm looking to sell out on everything about this one at the beginning of the year."

The Bead Shop (ToyShow)'s Fashion Angel's SoHo Loft is simple, but so SoHo, and many retailers told us that it sold well and would be even bigger in 2006. "I see the Fashion Angels doing great for Christmas," explained Debbie Scheving, co-owner of the Do It Store in Phoenix. "The Loft is the next thing to get. And it's so cool."

"Everyone loves HABA (ToyShow) for their younger kids," said Brenda Devlin, manager of Blocky Block in San Diego, "But pieces end up under the couch, in the vacuum, outside. The new year is always a good time to stock up on more blocks. I see HABA's Castle Blocks set selling well, as it's good by itself, but most of the pieces fit in easily with all the other sets."

"Firefly sales are going to be huge for Christmas … which means come New Years, the kids are going to want all the extras," Mathew Rebon, manager of the Target in Snellville, Ga., told TDmonthly: " — the little wristlet purse for the girls, and the mesh pouch for the boys, and all the different faceplates."

Keep reading to find out more of what's "in store" for 2006.
1/4 General Grevous by SIDESHOW COLLECTIBLES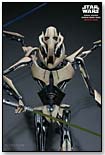 As seen in the final installment in the Star Wars Saga — "Star Wars Episode III: Revenge of the Sith," General Grevous is a nearly unstoppable cyborg with the sophisticated mind of a killer and a body that blends flesh and metal together. The 1/4-scale Premium Format General Grievous Figure was meticulously sculpted to capture every detail of Grievous' techno-organic body from the organs captured in his clear green chest cavity to the marbled surface of his armor. The figure itself is a composite of metal, plastic and polystone and engineered to provide the optimum stability and durability. The detailed paint application utilizes elaborate marbling and metallic techniques that breathe life into what little is left of his organic being. Each of the General's four robotic limbs wields a Jedi lightsaber, each a trophy from his fallen prey. Included is an environmental display stand with artist and edition information on the base bottom. The figure stands approximately 25" (635mm) by 18" (457mm) by 18" (457mm) with lightsabers. 12/7/2005 (MSRP: $449.00; Age: 8 and Up)



Castle Blocks by HABA USA/HABERMAASS CORP.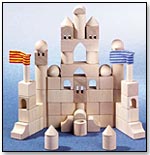 This kit has everything for little knights and their big castle: towers, battlements, two fabric flags and much more. It includes a total of 59 building block pieces. 12/7/2005 (MSRP: $51.99; Age: 3 and Up)



Fashion Angels — SoHo Loft by FASHION ANGELS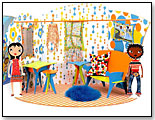 The Fashion Angels have now added "Interior Designer" to their job descriptions. The SoHo Loft kit includes a three-panel painted wall screen, a loveseat with a side table, a vanity table with matching stool, a picture frame, a full-size wall mirror, a marabou rug, a glass-beaded chandelier, a pom-pom pillow and a glass-bead curtain. It's a great place to chill after a hard day on the fashion runways. 12/7/2005 (MSRP: $68.00; Age: 8 to 12)



Wristlet Purse by FIREFLY MOBILE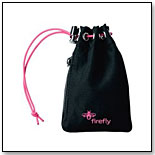 Girls can now carry their Firefly phone, and some change ... and a house key ... and maybe some gum — in one handy spot. The wristlet purse has a place for a phone and another zippered compartment for all the other stuff. 12/7/2005 (MSRP: $12.99; Age: 8 and Up)



Mesh Pouch by FIREFLY MOBILE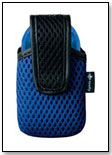 A kid can keep his or her Firefly phone covered and close with a tough, lightweight pouch that attaches to a belt loop, backpack strap, gym bag — whatever! 12/7/2005 (MSRP: $9.99; Age: 8 and Up)



Glow-in-the-Dark Skin by FIREFLY MOBILE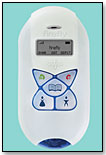 Kids can protect their Firefly phones from the harsh realities of life in the wild (like being dropped at the bus stop or chewed by the dog) with a rubber skin that glows in the dark. 12/7/2005 (MSRP: $9.99; Age: 8 and Up)



The Barbie Diaries by MATTEL INC.



"The Barbie Diaries" features Barbie in the real world with a new toon-shaded CGI animated look and a contemporary soundtrack. As the new school year begins, Barbie is hoping her sophomore year will bring some exciting changes. With a special diary and charm bracelet, Barbie finds the courage to truly be herself and learns valuable lessons about friendship, self-confidence and even romance. 12/7/2005 (MSRP: $19.98; Age: 5 and Up)



---
---


Copyright © 2021 TDmonthly®, a division of TOYDIRECTORY.com®, Inc.